You've heard that saying 'a picture paints a thousand words' … what if it created a story? A story of the subject, the story of the artist, musician, or journey?
With every image created there is a God-story to be told, a person's journey, a moment captured in history, a visual stake in the ground.
With every image you create, you are showing Him. Your images can be seen globally, on all platforms, so every image is a visual testimony; of our church, His power, His restoration, His love and goodness. It is key that they represent all we do in the truest form. The heart should always be "how could I reflect God's creation and journey of this subject in the best way possible?"
Below are some points that stick out to me when capturing someone's story;
1. Pray
Before every shoot or during the shoot, I ask God to show me what He wants me to create, what He wants me to see. What is their story? If I'm struggling to find it (which can happen), I will ask Him to show me.
"Open my eyes so I can see what you show me of your miracle-wonders". Psalm 119:17 (The Message)
"But I do more than thank. I ask—ask the God of our Master, Jesus Christ, the God of glory—to make you intelligent and discerning in knowing him personally, your eyes focused and clear, so that you can see exactly what it is he is calling you to do, grasp the immensity of this glorious way of life he has for his followers, oh, the utter extravagance of his work in us who trust him—endless energy, boundless strength!" Ephesians 1:15-19 (The Message)
2. Knowing Your Subject
You need to build a relationship with your subject. Whether your shooting a speaker on a Sunday or a portrait editorial, it is key that you build a relationship and have an understanding of their best angles, sides, etc… that you have spent time knowing them; their best expressions and true expressions. The worst thing for me as a photographer is when you walk away from a shoot with a misrepresentation of who the subject really is.
Build a level of trust and allow yourself to be vulnerable so they too can be vulnerable. Open them up to give you the expressions that reflect their true personality.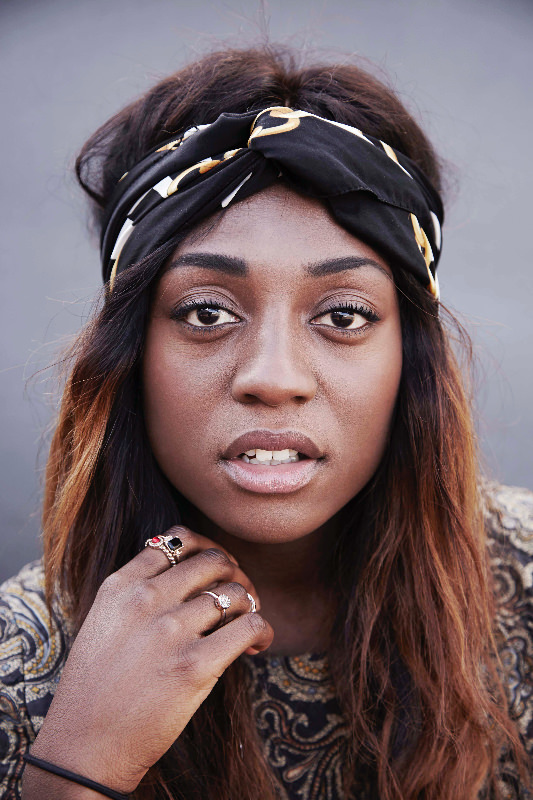 3. Preparing for Your Shoot 
Preparation for your shoot is key — researching, studying the lighting set up on stage and off stage, looking at your environment before your shoot to know which lights and angles are best to capture your subject, etc… the last thing you want to happen is that you turn up with no idea of your subject's positions, angles, that the lights are not what you thought and your settings are all wrong.
Creating a visual brief for your subject and referencing shots is very important! Make sure you are creativity prepared and pushing your ideas and creative concepts on every shoot, thinking about the environment you are shooting in and what you can do with it. Along with that, be preparing your subject by explaining your ideas to them, so you can bring them on the journey and they feel comfortable with the brief and know that it is a true representation of what they want to capture.
SEE ALSO: 5 Tips For Filming Better Footage
4. Telling a True Story
I have always wanted to create an environment where the subject can walk in and come as they are, be who they are and that the images represent that. In every image you create, it is an opportunity to elevate others (instead of yourself) and for God to be seen in their lives. So it needs to be the truest form of your subject — if they are not naturally outgoing, then maybe don't get them to jump around. Spend time asking them questions about themselves, ask about their journey and find out their interests so you can use it to your advantage.
Your subject is on a journey, one that you may be able to relate to or not. But it is a story to be told that will help someone else. God has created that person in a unique, beautiful and bespoke way. Look at them, study them, what unique features do they carry? Dimples? The way they laugh? The way they carry themselves? A scar, a tattoo? Maybe the way they move their hair, or a t-shirt? It all tells a story of who they are. Use it to tell their unique story. Sometimes their face doesn't need to be in the shot to tell the story. Think outside of THAT box.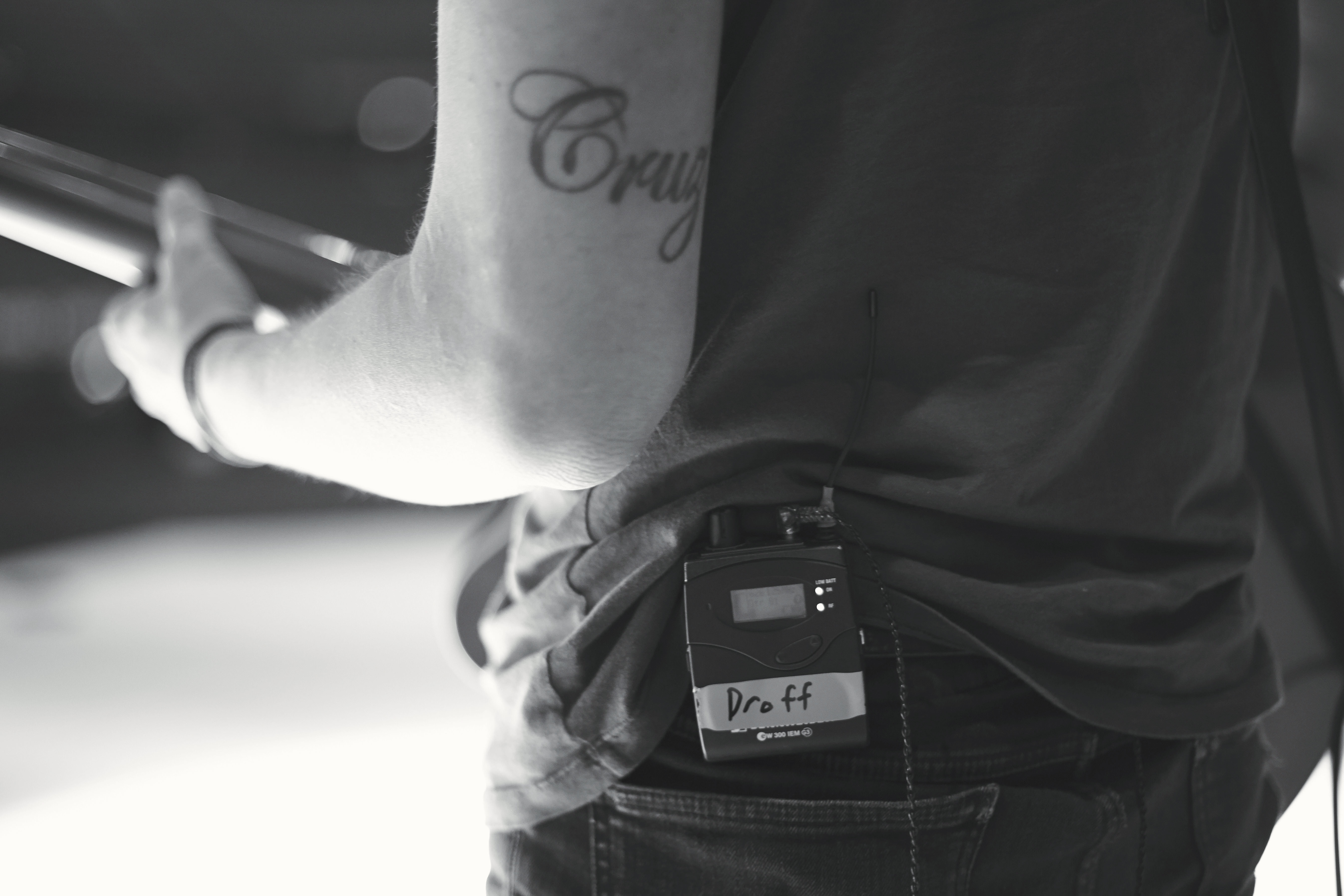 Every person is beautiful, inside and out, and for me it's about creating an environment where you are able to see it and for themselves. I always think what it must be like; speaking or being in a studio or singing, when cameras are around you. Every person has insecurities and I think it's important to relax them to a point where they forget them.
5. Timing
Timing is everything in photography — waiting for that perfect shot can be painful but so rewarding. Rather than taking a shot for the sake of it, look for the best angle of your subject (usually not too low), the best light, and position yourself and wait … chances are you will save time in your edit later on, because you are creating that image in camera, you have tested your settings and ready to create that 'wow' shot.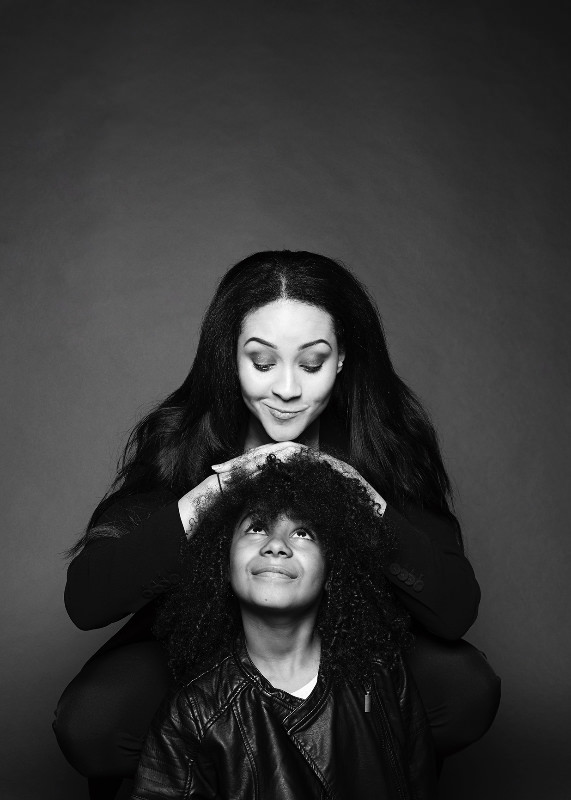 6. Excellence
In all we create, let it be a God-breathed level of excellence. Let it be the truest, purest representation of the God-given skill and subject He has given you. Create variety in your shots, that show diversity and telling the story of what you are capturing. Our God is the Creator of the universe, He created us in His image and we have the ability to create!
"God looked over everything he had made; it was so good, so very good!" Genesis 1:31 (The Message)
Hannah Burton
Hannah is a professional photographer who volunteers and serves on our team. She has a passion for using her gift and craft to tell the God-stories all around her, whether that it's in a church service, on a hill in Sydney, or at an industry photo shoot.