Often when I think of a victim, I think of justice. Any victim would deserve to see the bare minimum of justice in their lifetime. Unfortunately, we all know that's not the case. In the times we're living in, there are many unjust events going viral. In saying that, imagine being identified as a part of a generational injustice.
My name is Kerry and my people are Waanyi and Ngadjonji from Queensland, Australia.
I come from a strong bloodline of advocators for Indigenous rights. It begins with my great-great-grandfather, Leandro Illin. He was a Russian nobleman that migrated from the Bolshevik unrest in 1910 and found himself in his own 'Little Siberia' located in the Atherton Tablelands. He then met my great-great-grandmother Kitty Clarke who was a native Ngadjonji widow (My Dark Brother: The Story of the Illins, a Russian-Aboriginal Family).
As interracial marriage was illegal, Leandro fought for the right to marry Kitty. His upbringing had made him respect justice and equality and he scorned the white man's law that made it a criminal offence to have any connections, let alone children to an Aboriginal woman. After a number of attempts to permit to marry, Leandro was refused, and the authorities wanted to seize his mixed-race children. In 1915, my great-great-grandfather gained the right to marry my great-great-grandmother, an Aboriginal woman.
Two generations later my grandfather, Robert Kevin Illin was born. He and my grandmother Rachel Leah Harris, (a Torres Strait Islander woman from Murray Island) began voluntary work for NAIDOC week which they continued to do for 15 years in Queensland. Along with this was my grandfather's involvement of being a founding member of the Aboriginal Housing Co-Op and Aboriginal Legal Aid Services. Not long after he became the first Indigenous Police Liaison Officer in Mount Isa, Queensland.
If there's anyone in the world that deserves to be honoured, it's my grandfather, his grandfather and people like them who have paved the way for me.
Ever since I was little, my grandfather taught me amongst many things, that Indigenous Australian's had to fight for rights. Rights to marry; rights to vote; rights to fight; rights to be treated like the next non-Indigenous Australian. Now the mantle has been passed on to me. It's my turn to fight for reconciliation!
It's the 20th anniversary of National Reconciliation Week and Australia celebrates journeying towards a more reconciled Australia. It's a week where I'm reminded of the small part that I play in a bigger picture. Where the small day to day actions contribute to champion the healing of indigenous Australians and for Australia overall.
I often think that the fight for reconciliation looks much like the acknowledgement of Indigenous people in the Constitution of Australia. And as much as it should be, I'm starting to realise that there's more to it. The best example I know of reconciling is God the Creator reconciling Himself to a sinner like me. In reconciling through Jesus, God doesn't just forgive me, but He makes me a co-heir with Him. This is the power of reconciliation!
In the same kindness of how Jesus advocated for reconciliation, we now have the same opportunity. If you've called Australia home for any amount of time, the future of this nation is inviting you to play a part. The pain and mourning carried by our Indigenous brothers and sisters isn't just deep; it's generational. And it's time for healing to come through reconciliation. Australia's welfare depends on the part we play – working together to achieve true reconciliation. So, if you're reading this consider it an invitation to advocate for reconciliation. To see His Kingdom come, on Earth as it is in Heaven.
Blessings in abundance,
Kerry
My great-great-grandparents – Leandro Illin and Kitty Clarke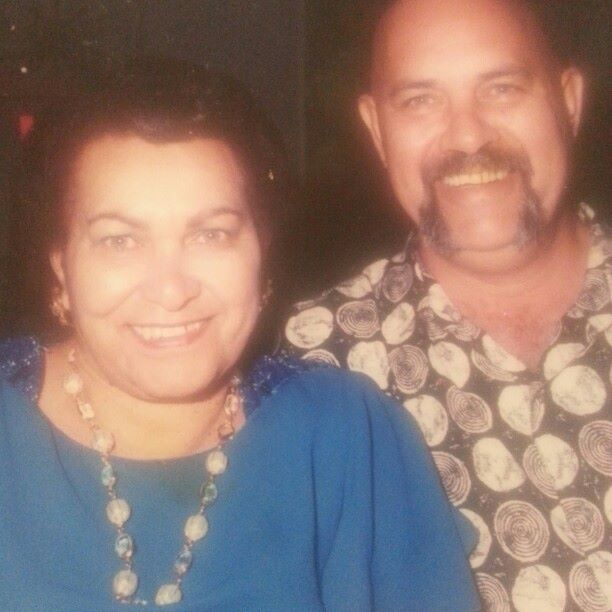 My grandparents – Robert and Rachel Illin
Kerry is a 24 year old young woman from Townsville, Queensland who has been involved with our Hillsong Youth ministry in our Waterloo campus. If you know her, you love her for her sweet, caring and gracious nature. She's also passionate about being an Indigenous voice that impacts the upcoming future leaders of the world both spiritually and culturally.