My name is Subria. I am second eldest of nine children born to my mother Margaret who is a proud Indigenous woman. My mother's people are linked to the Peidu tribe from Erub Island in the eastern Torres Strait. My father is non-indigenous Australian with links to Scotland. I grew up in the small community of Bamaga which is a part of the five communities that make up Northern Peninsula Area in the Cape York. This is where I met my husband Leon who relocated to the area as a Teacher. We have three amazing children Savannah (20) Courtney (18) and Landen (16). Together we have lived in various remote communities including Warraber Island, Thursday Island and Horn Island in the Torres Strait and Weipa on the Western Cape York.
Being of mixed cultural heritage myself and being married to a non-indigenous Australian the call for Reconciliation in Australia has been a personal journey for myself first.
While growing up I remember living in community and attending many cultural ceremonies, participating in Island dancing and family gatherings trying to embrace my mother's culture, then on school holidays visiting my dad in the city and trying to adjust to the other half of me. This tension continued throughout my teenage years when I had to attend boarding school and try to embrace and find a place of belonging in a community that I thought I could be a part of because of my father but this proved to be more difficult than I thought.
I remember completing forms that asked me if I was Aboriginal or Torres Strait Islander but never if I was also non-indigenous. This bothered me as if I was having to make a choice at only being one without the other and not the two together.
But now through my faith walk with Jesus I have come to know my identity is found in Him. I am who He says I am. This revelation has helped me relate better to both groups of people.
"Now, if anyone is enfolded into Christ, he has become an entirely new person. All that is related to the old order has vanished. Behold, everything is fresh and new. And God has made all things new, and reconciled us to himself, and given us the ministry of reconciling others to God. In other words, it was through the Anointed One that God was shepherding the world, not even keeping records of their transgressions, and he has entrusted to us the ministry of opening the door of reconciliation to God." (2 Corinthians 5:17-19 TPT
My family Mother's Day 2019 at Hillsong Greater Springfield.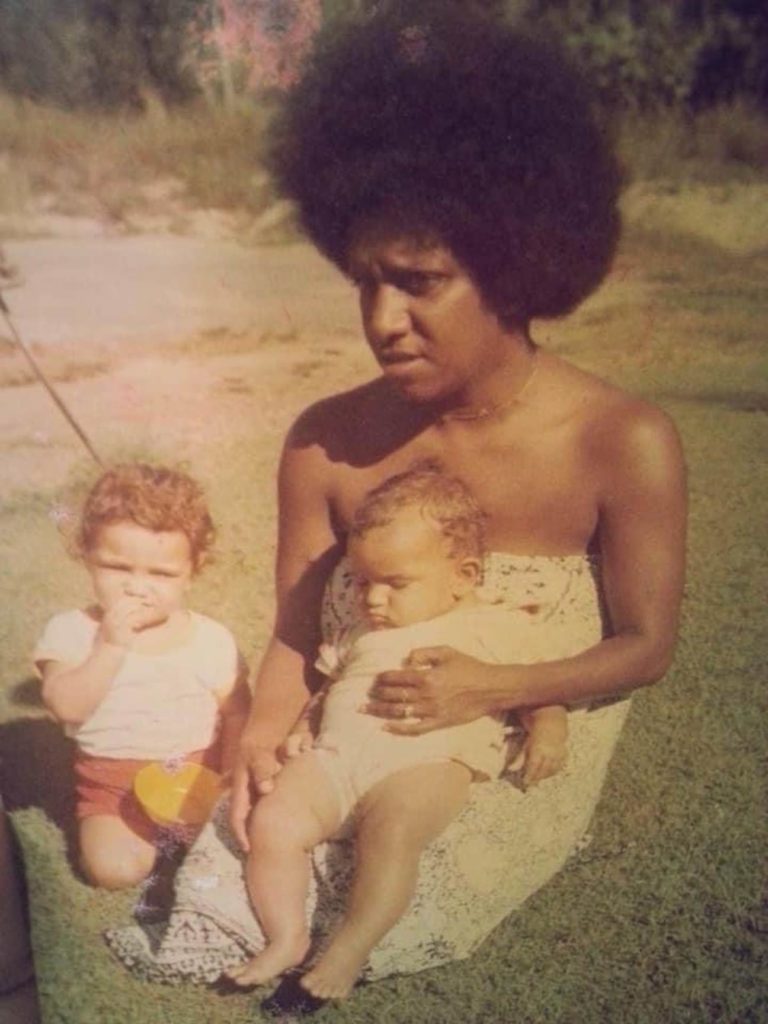 My Mum Margaret, my older sister Yanetta 18mths and myself 8mths old. In Cairns before we moved to Alice Springs where my dad was a Teacher at Lajamanu NT.
My dad and older sister Yanetta in Bamaga.
My sister Yanetta & myself at South Johnston visiting our Nan & Pop
Subria and her husband are the 11am Service Leaders at Hillsong Greater Springfield Campus, QLD.