As Jesus reconciled our lives to a relationship with a loving Heavenly Father, we too, are all called to be ministers of reconciliation to a lost and hurting world around us. Reconciliation Week is an opportunity for all Australians to learn more about our shared history, celebrate our unique and rich culture, and discover how we may all contribute to a reconciled future.
My grandmother had a generational vision and desire for a reconciled future for each of her seven children. In a time when there were few opportunities for Indigenous people, her strength and courage proved to have a significant impact exemplified by the tertiary qualifications and career success of her children and grandchildren.
In the book of Exodus, we see God's heart and plan for an oppressed and displaced people group. Moses was chosen and appointed to  lead his people out of slavery. When God asked Moses what was in his hand and to throw it down, his shepherd's staff represented his gifting and identity for 40 years.
When we identify what's in our hand, we recognize that a yielded life can be empowered by God to lead and have impact on others. We all have gifts and talents to be used by Him and a sphere of influence because God's heart, ultimately, is for all people, including the oppressed.
As a proud descendant of the Wakka Wakka people in South East Qld, one thing God has placed in my hand is the didgeridoo. I've received a Bachelor of Music from the Qld Conservatorium of Music and a Masters of Performance (classical trumpet) from the Royal College of Music London. God has opened incredible doors for me as a didgeridoo soloist and I'm grateful for the opportunities to share this special instrument and our unique culture around the world including Buckingham Palace, Westminster Abbey and the Vatican.
The greatest message for me this Reconciliation Week is:
"….. God was reconciling the world to Himself in Christ, not counting people's sins against them. And he has committed to us the message of reconciliation. " (2 Corinthians 5:19)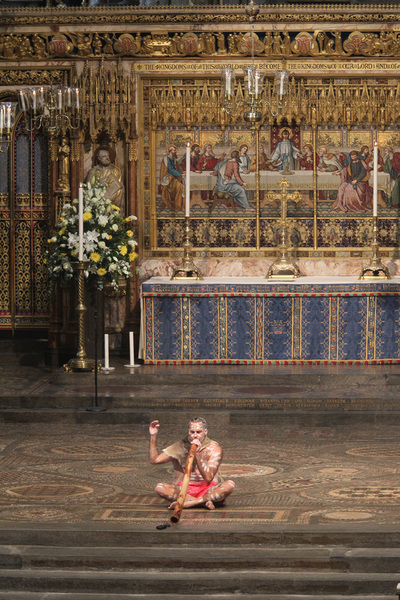 2015 Solo Didgeridoo. Westminster Abbey. 100 year ANZAC Centenary.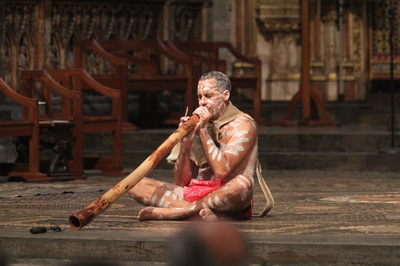 2015 Solo Didgeridoo. Westminster Abbey. 100 year ANZAC Centenary.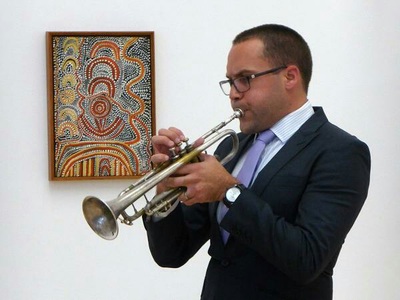 2015 Recital at the Essl Museum in Vienna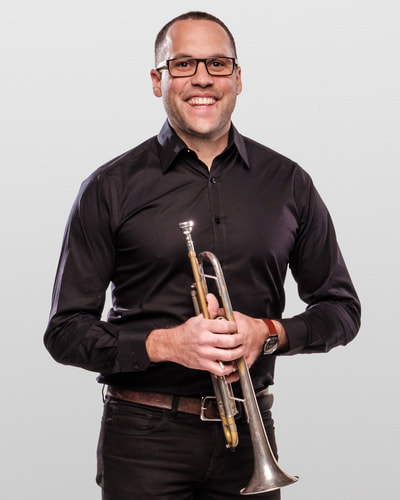 Chris and his wife Rebecca are part of our Sunshine Coast South Campus, QLD. Chris is a professional freelance trumpet player, a digeridoo soloist and works in property.