This pandemic has proven yet again that the vulnerable are most impacted in a crisis. Our mandate has always been to love and care for all people – both within Australia and beyond our borders. There are many nations around the world that are simply ill-equipped to deal with a pandemic and are facing extreme poverty and distress. We support the pledge to provide assistance to vulnerable nations through the #EndCovidForAll campaign. COVID is not over for anyone, until it's over for everyone. To that end, our team has prepared a brief blog to shed light on the #EndCovidForAll campaign and what you can do to lend support if you are inclined.
With love,
Brian and Bobbie Houston
What is the #EndCovidForAll campaign?
Your signature can make a huge difference. #EndCovidForAll is a national campaign for all Australians to lend their support and voice to ending COVID-19 both here in Australia and in developing nations around the world. COVID will not be over unless communities are kept safe and this virus is eradicated everywhere. Even at the time of writing this blog, we have our own challenges in 'flattening the curve' in Australia in this second wave of COVID outbreaks. Victoria is constantly in our prayers during this period of 'lockdown'.
This pandemic has shown us that we are all deeply connected and has highlighted the importance of our responsibility to be good neighbours both locally and globally. #EndCovidForAll is an initiative of Micah Australia. Led by Rev Tim Costello, Micah is a movement of Christians, Churches and agencies committed to raising their voices for a world free from poverty and injustice.
Hillsong has enjoyed a strong partnership with Micah on various aid campaigns and advocacy projects for a number of years in Australia.
Health authorities remind us daily of the need for all of us to take personal responsibility and play our part in reducing transmission. Practices such as washing our hands, hygiene protection and social distancing have a huge impact on lives, health and businesses, and the consequences if not followed are enormous.
For people in vulnerable nations, the basics that provide protection are not readily available.
75% of people in developing nations don't have access to clean water and soap – a basic we take for granted and an essential in safe hygiene practices.
COVID-19 could cause the first rise in global poverty since 1998. This could push over 70 million people into extreme poverty.1
The virus is disrupting the supplies of vaccinations, maternal health services and treatment for curable diseases. Children could die of preventable diseases and the good work gained over the last 30 years could be lost.
Cox's Bazaar, Bangladesh – in the world's largest refugee settlement there are 40,000 refugees in each square kilometre of the camp. Soap and clean water are rare and social distancing near impossible.
Our partners in India, Ps Biju Thampy and Vision Rescue – have reported depression and suicide rates have increased exponentially, highlighting the need to stay in contact with families through food, health and online education strategies.
Lockdown in the Philippines – has made children more vulnerable, with an increase in rates of child cybersex trafficking.
People in India are being turned away from treatment at hospitals.
We are grateful for our Government's leadership and efforts to protect and serve the people of Australia during this time. However, we need our Government to lend aid, support and strategy to our global community, including our Pacific neighbours. We must ensure that the world's most vulnerable are supported and equipped to deal with this COVID-19 pandemic.
Our borders may be shut, but our hearts are not.
WHAT YOU CAN DO:
1. Sign the Pledge: Click here Our Government needs to know that Australian's are supportive of our nation providing aid, ongoing health and educational campaigns and helping kickstart economic recovery in vulnerable countries.
2. Pray & share this link and these stories. The more support this campaign gets – the stronger the message to our leaders!!
3. Stay connected to all that's happening through the #EndCovidForAll campaign! Leading Epidemiologist's, professors, leading Universities, Medical Associations and Advocacy bodies are all on board.
Instagram: @endcovidforall
Twitter: @EndCovidForAll
Facebook: Micah Australia
Prayer changes everything and is always vital to our response – if there is anything we can do for vulnerable nations around the world at this time (and in all seasons), it is to pray for them.
Thank you for taking the time to read, lend your voice via a signature, and playing your part!
"He has shown you, O mortal, what is good;
And what does the Lord require of you?
To act justly and to love mercy,
and to walk humbly with your God."
Micah 6:8 (NIV)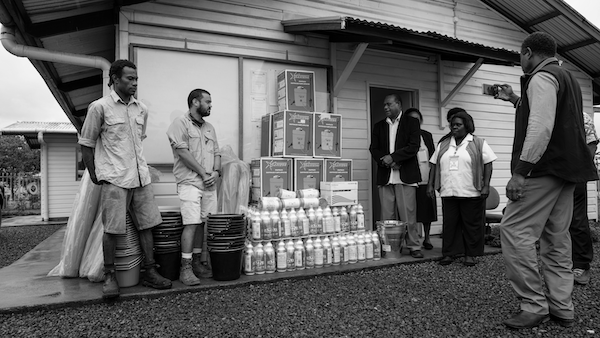 Images source from DFAT