Happy Mother's Day to everyone celebrating and being celebrated this coming weekend.
The adverse winds of this past year have been felt by many, so may I just take a moment to extend our love and care to anyone who has suffered loss recently. There are some things in life that we will never fully understand 'this side of eternity'. I lost my father when I was fourteen. It was sudden and I never got to say goodbye nor tell him (yet again) how much he meant to me. I came to a saving knowledge of Christ not long thereafter, and in those early weeks of newfound faith, I had a moment in my bedroom where I felt the Holy Spirit for the first time. I sensed him come alongside and gently point me to Jesus. In that moment God (Father, Son, Spirit) met me in my sadness and grief, and instilled a profound peace that has remained steadfast for almost fifty years. If you are experiencing something similar, I pray that you'll have the wherewithal to look heavenward and allow God's Spirit to help you also.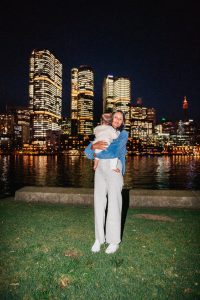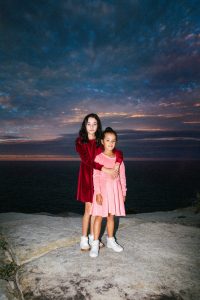 Not all cultures celebrate Mother's Day, but many do. It's that fun Sunday set aside to honour and love on all the mums. A Sunday where highly excited, pyjama-clad kids jump on the bed and scream "Happy Mother's Day". It's that one day in the year where mums (theoretically) get breakfast in bed or are taken out for lunch, and given all manner of gifts — from hand-made crayon drawings and flowers, to peculiar or unique trinkets that children insist would be perfect for mummy. I think the most special (and truly epic) Mother's Day gift I ever heard of was "a bathroom sink plug". Yes, you read that correctly. A bathroom sink plug, lovingly wrapped and given to one of our lovely worship leaders back in the day. Apparently Daddy took the little gift-giver to some Superstore and that's what the little-gift-giver insisted on getting Mummy for Mother's Day. Hilarious, right. I still chuckle when I think about it. ?
Anyway, I'm here to extend some love and shoutout to all the women who have birthed another human being into the world. To carry a life within you, deliver that life, and then remain devoted to them for the rest of their days, is as I often say, no small thing. Motherhood is a gift, calling and wonder. It's exhilarating and exhausting, messy and miraculous, delightful and at times disappointing. Yet the rewards always outweigh the challenges that are sometimes felt across the seasons of life.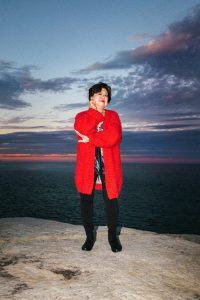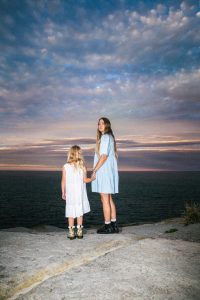 I'm also mindful that many women have never experienced motherhood, and for them Mother's Day can be painful. Whatever your experience, we still want to champion you. Every woman (regardless of whether she is a mum or not) carries value and worth, and for that reason there is always a gift of some description for every woman in our church on Mother's Day. (I know for our Australian and Bali Hillsong girls, we have something cute which was made for you with lots of TLC).
So, wherever you find yourself in life, let me say it again, we are here to champion you. We are here to tell you that you are beautiful and loved, and that every sacrifice you've ever made for the well-being of your family is important. As human beings, we don't always get it right, so no self-condemning if you feel like you've failed on occasion. The most important thing is what lies ahead and on that note, we all stand on common ground. We all have an opportunity to invest into others and make this world a better place – one gesture, one smile, one kindness at a time. Our Aussie Mother's Day gift camps around the language "Imagine Heaven Where We Stand". The sentiment filtered across from our Colour Conference a year ago (2020), and a song "Might Sound Wild" by Hillsong UNITED that just felt right for the times we were about to enter. The lyrics speak of heaven where we stand. They speak of hope that came all the way. It speaks of singing His praise to the end of time, and promises that are not some distant promised land. They speak of days that would be wild when it comes to God's love reaching others.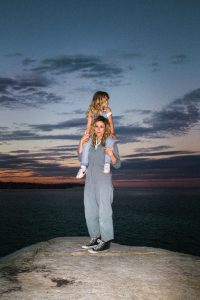 As mothers we have so much to bring and offer, so my prayer for every mum is that you'll sense His kindness and that your stance will be everything God knows it can be.
"God is in the midst of her, she shall not be moved." Psalm 46:5 AMPC
HAPPY MOTHER'S DAY sweetheart. See you in the house this weekend May 9th.
We love you,
Bobbie Houston
P.S. The Israel Mountain Prayer is included here. hillsong.com/colour/stories/#israelprayer
This prayer moment, recorded a few years back, has been a source of faith and inspiration for hundreds of women struggling with infertility. It's here because many girls continue to ask for it. PLUS, our Colour Conference 2021 Online – "Be Found in the Kiss" – is also still available till May 31st. It was a stunning weekend conference, with lots of value add masterclasses etc. We've received amazing feedback, so treat these remaining few weeks as either a personal invitation to yourself, or an outreach opportunity for another. Enjoy and be blessed.