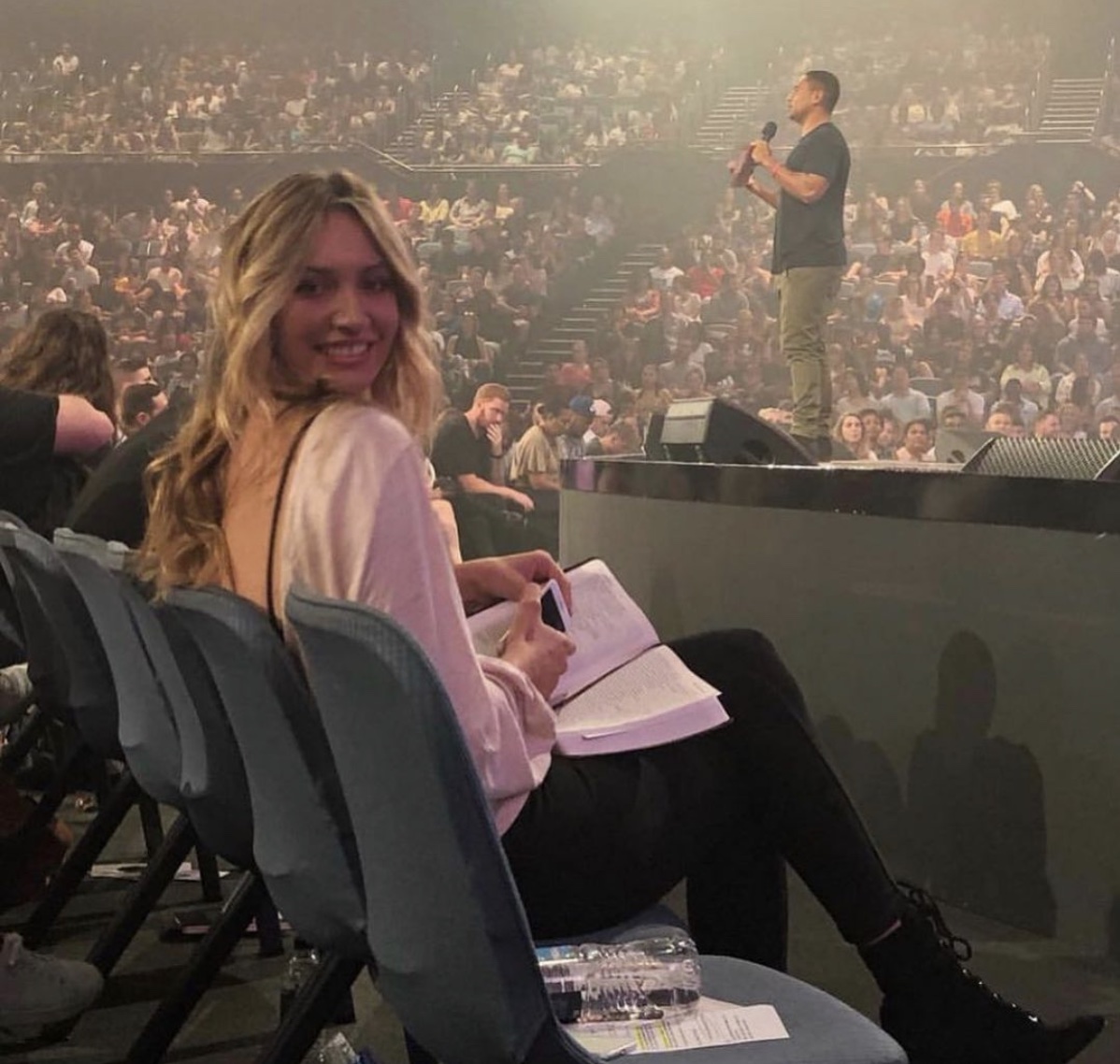 What does hope feel like for you? This is an older photo, but I love it for many reasons. Mostly because this is my church. My home. (?)
Last Sunday PM I was asked to speak for a few moments something prophetic into our church family. As I prayed about it… I felt like the Lord had already been stirring 3 very basic things within my heart.
1. THE SONG FROM OUR HOUSE.
There has been a song that has flowed out from our house for close to 40 years. It's a song that has only ever been to glorify Jesus. We've sang through every season. We've sang our way into things; we've sang our way through things, and we've sang our way out of things. We SING. It's what we do at Hillsong Church. We sing. Some of us sing well… some of us, not so much ? but it doesn't matter… because our hearts purely just want to touch heaven and change earth. It's been that anointing upon our church that has often been the arrowhead. So… let us not forget to SING. Let's go after the song for the hour. The here. The now. It flows from the house.
2. URGENCY IN THE HOUR.
Let our hearts not be rushed, but rather URGED. There's nothing like pure desperation for God. Just desperate for Him. That we would pray "Kingdom Come" and "Christ Come"! And "Lord heal our Land" and all the prayers!!!! That we would pray fervently and expectantly. That we would worship with revival & urgency in our hearts. Here & Now. And finally…
3. A POSTURE OF HUMILITY.
That in everything we do… we would carry humility that honours Jesus and represents Him well. Within our homes to our schools/workplaces to our church foyers and to our worship/words/acts/deeds. Every revival in church history has started with a generation repentant towards God and surrendered fully to Him. And so… Our law is LOVE. Our language is LOVE. Our hands & hearts are open. Clean hands & pure hearts thanks to ultimate grace & forgiveness.
So, hope feels like a stirring within me. A readiness for what The Lord has planned and purposed.
Be ready Church! I love you.