Poets and prophets share a common calling. The New Testament uses the Greek word "prophetes" which can also be translated as "poet" or even artist; one who is an expositor of divine truth.
In his transformative book The Prophetic Imagination, Walter Bruggemann puts it like this: "The task of the prophet is not initially to lead a movement toward social renewal, but to lead the people in creative, artistic, public lament."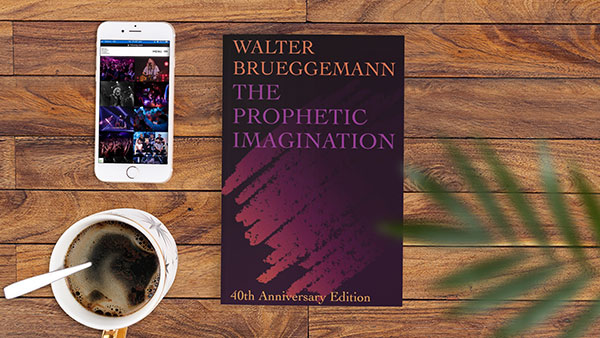 Art wakes us up from our slumber, our distraction, our sense of hopelessness or numbness.
Art reveals beauty. Beauty captures the imagination. Imagination changes culture. Art just might be able to change our world.
In Plato's Symposium, it is said that contact with the beautiful gives rise to poetry.. that encountering beauty leads an to appreciation of beauty as it exists apart from any individual; then to the consideration of Divinity – as the source of all beauty – culminating in love of the Divine.
The highest calling for any artist is to lead humanity to the Creator; the One in and from whom everything beautiful, meaningful and restorative finds its genesis.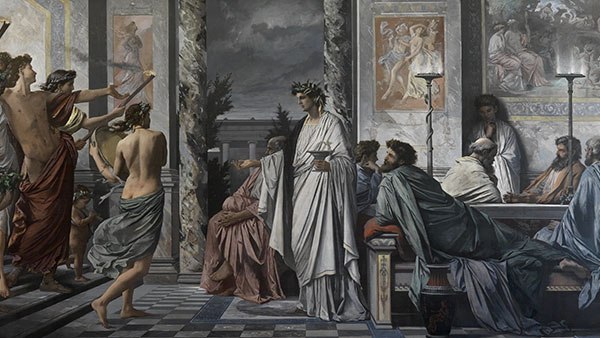 Plato's Symposium Image by Anselm Feuerbach
As we emerge from a global pandemic; at a time when our world is desperately beckoning cultural and social renewal; imagine if artists with a revelation of the first and highest Creator were to rise up; not with the tools of dominant culture but with paint, with poetry, with melody and beauty. It is a time to open the gospel and let the beauty of the now revealed mystery kept hidden for ages and generations (Col 1:25-27) flow through the gift God has placed in you and on your life.
Christ in you, the hope of glory.
While we wait for November 5th and 6th, can I encourage you to take a few moments to listen to the small portion of Cass' message from WCC 2019 on Clarity. I pray the fog would be lifted from our lives and that we would begin to see Christ more clearly, allowing that revelation to transform us and the world around us.
See you at WCC!