This story has been shared by Emma Cooke who was previously the Campus Pastor for Hillsong Darwin from 2016 to 2019, and became the Hillsong Sunshine Coast Campus Pastor in December 2019.
On Wednesday 30 August 2017, Hillsong Church received an email from a Midwife at Gove District Hospital (in North East Arnhem Land, Northern Territory).
The maternity ward mainly services indigenous women who live in surrounding communities who do not have the facilities to have safe births on country. Some of the communities such as Gupuwyak, Galiwinku, Milingimbi, Ramingining, Numbulwar, Umbakumba and occasionally from Alyangula.  Women arrive at the hospital from around 36 weeks pregnant and can stay up to a week after birth (4-6 weeks in total for most ladies). At that time, Gove District Hospital was reporting up to 140 babies delivered the previous year.
Many of the women that came in to give birth, were arriving with very little for their pending miracle. Many needed hygiene products, underwear, and new-born necessities such as wraps, nappies, wipes, singlets, outfits etc.
It was such a joy to be in contact with this remarkable Midwife. I call her remarkable, because up till that point, the midwives in the hospital, were gathering supplies themselves to come alongside their Indigenous sisters to provide the supplies they needed.  She wrote,
"I was so delighted to read your email, and encouraged that you see the women of East Arnhem Land as worthy of your love and support. They are a strong and resilient group of women, who make do with very little. We, as midwives, invest a lot of ourselves in them, because we know they are of immeasurable worth."
But they knew what they could supply was unsustainable. Hence they reached out to us. 
Little did they know that in Hillsong Darwin, a new campus that had only just been planted 18mths prior, had a growing Sisterhood of women who were eager to place value on womanhood in their own community. We simply needed an opportunity.
I seeded the idea with our Sisterhood girls, and before we knew it, we had supplies come out of our ears. The girls brought in all that was needed. We also sought funding via grants from local corporations wanting to make a difference and create change. We had a beautiful tote bag created, bearing the words "Beautiful, Beloved, Celebrated" written on the outside, to house all the necessities needed to celebrate and place value, not only on the Birthing Mum, but also her brand new miracle, either a baby boy or baby girl. With a simple tag, saying "With Love from The Sisterhood".
Some women from within our Sisterhood, worked in Nhulunbuy (Gove) and would regularly make the flight back and forth. They were able to transport the bags for us, free of charge to the remote hospital of North East Arnhem. Women coming alongside women. That year, we were able to transport 100 bags to Gove District Hospital. The following year, nationally our Sisterhood gave towards supplies to continue to supply Gove with the beautiful maternity bags.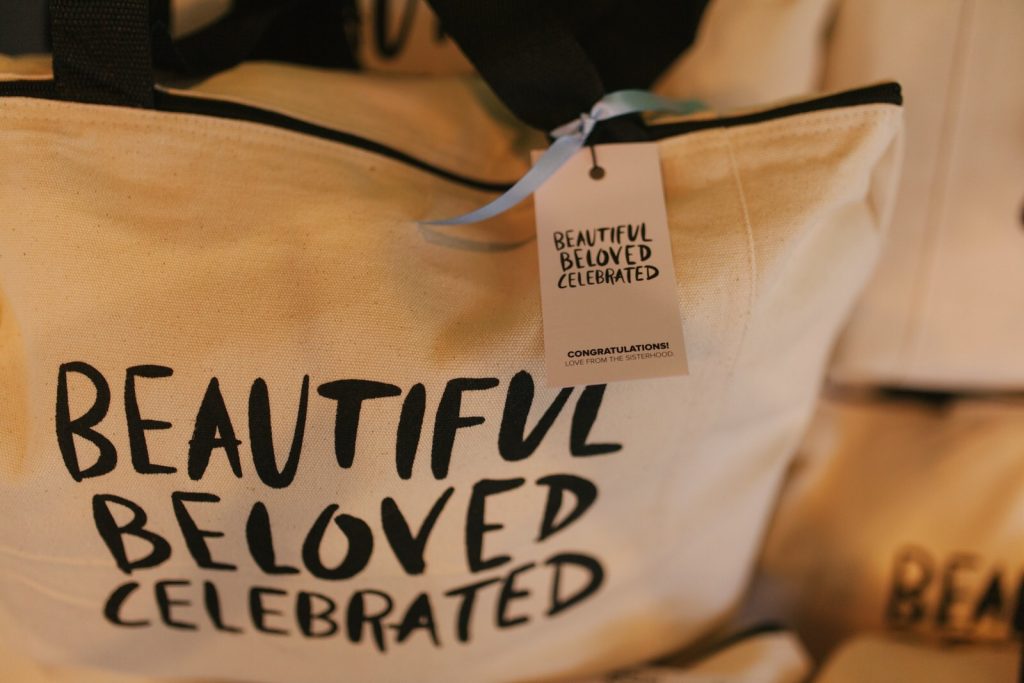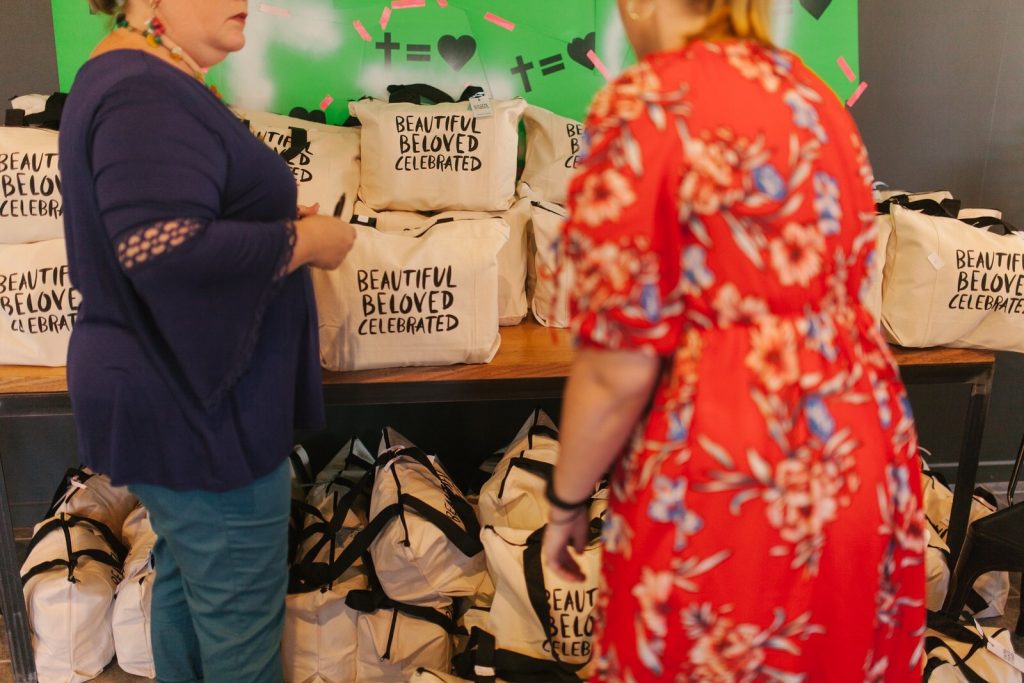 Fast forward to 2022, the bags are being distributed to Darwin, Gove and Alice Springs Hospitals and are also being transported via Care Flight to women who given birth on country.
Everyday women, who are crazy enough to think they can bring change to the world around them. That is the Sisterhood. But we can all think like that. There is something within all our hands that can place value on another and fill the divide, with less judgement and more kindness and understanding.   Reconciliation starts with us and making change is possible for all of us. From little things, big things really do grow. 
Emma Cooke
If you're a part of Hillsong Church we'd love you to think through how you are acting towards reconciliation in Australia with our Aboriginal and Torres Strait Islander people! The Bible tells us that "God is reconciling the world to Himself" 2 Corinthians 5:19 and is asking us to partner in the ministry of reconciliation too. You can find out about local Reconciliation Week events in your area here: https://nrw.reconciliation.org.au/calendar/