"Instead of being overcome with fear and trepidation about the future as businesses around the world shuttered, I headed into the pandemic with a sense of expectancy that God would turn things around, and He did!"
Nathan, Sydney, Australia
It was a Sunday night at the beginning of the pandemic and Pastor Brian walked across the stage randomly prophesying over people. I sat on the second row, not expecting I'd be singled out, but I was. Our eyes locked and my heart started pounding.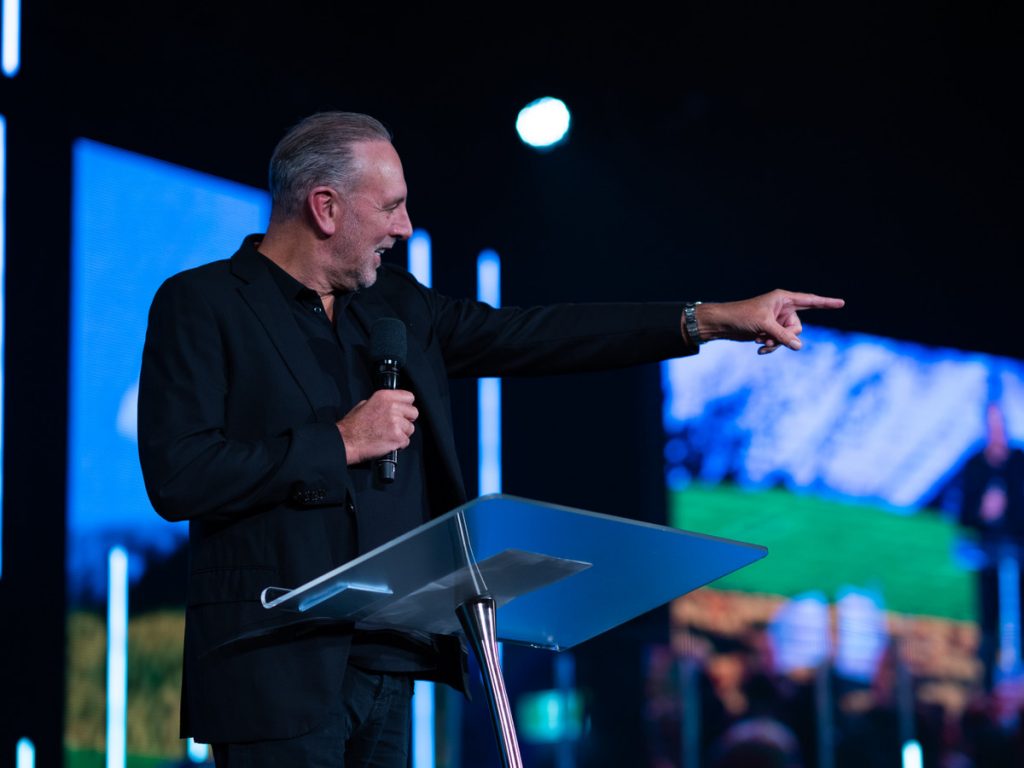 He pointed at me and with authority said, "Every time the enemy tries to discourage you, every time he tries to pull you down — hold on to the Word. Use it as a weapon." He encouraged me to become more powerful in prayer. Then he declared, "The day is coming when you are going to see the rich reward and God will prosper your business and give you the opportunity to fulfil the dreams in your heart." The word was timely. The pandemic now crippling the world was also crippling my business, which supplied branded merchandise to churches, charities and the hospitality business.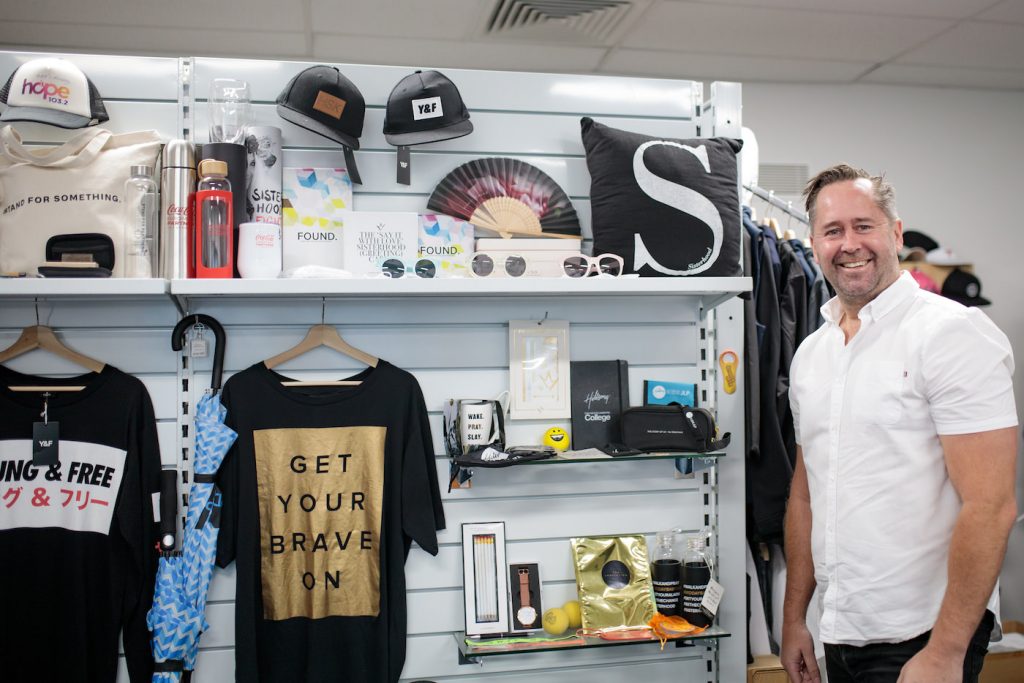 We would go from a thriving to business to one on life support within a matter of months. It wasn't the first time one of my businesses had gone into freefall. A decade earlier, after the government-imposed regulations, my insulation business collapsed. As the designated spokesperson for the industry at the time, I did back-to-back media interviews. One morning, I spoke with one of Sydney's most successful talk-back announcers. "What are you going to do now?" He asked. I didn't even have to think about it. Proverbs 3:5 is my signature verse. "I am going to trust God." He chuckled and then with a hint of scepticism in his voice said, "What's He going to do for you?" The broadcaster didn't know the God I serve is a God who can and a God who will. Instead of being overcome with fear and trepidation about the future as industries around the world shuttered, I headed into the pandemic with a sense of expectancy that God would turn things around, and He did! One of the branded products we supplied for events was hand sanitiser, which became a precious commodity during Covid. I immediately contacted my supplier within a week, we'd moved a jumbo jet worth of sanitiser into our warehouse. From there I transitioned into becoming a supplier of PPE: facemasks, sanitizer, wipes.  Fast forward to 2021 and it twigged. God was up to something way bigger…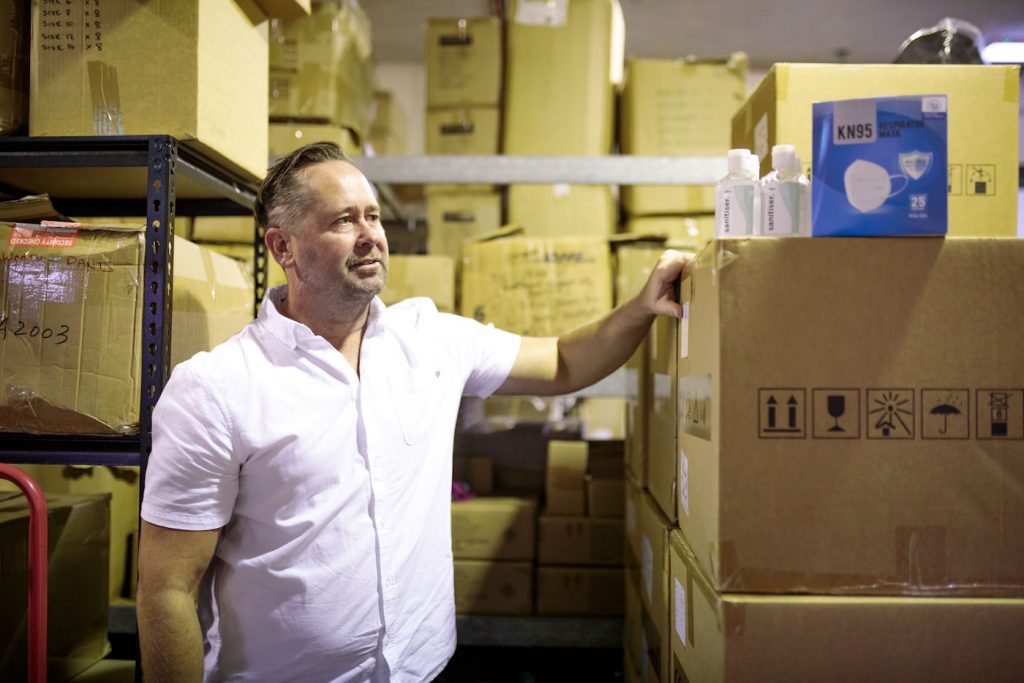 As I flew over the sprawling city of Mumbai, I knew I was about to witness something special. It was September of 2013 and I was with 15 others from our church to see the work of Vision Rescue – a ministry supported by Hillsong Church. The poverty was confronting. It was one thing to see the work on the big screen and another to be on the ground. As we drove down a dirt road into the overcrowded slum, we passed cramped wood and tin shacks, open sewerage, and kids about the age of my own, foraging in a massive garbage dump.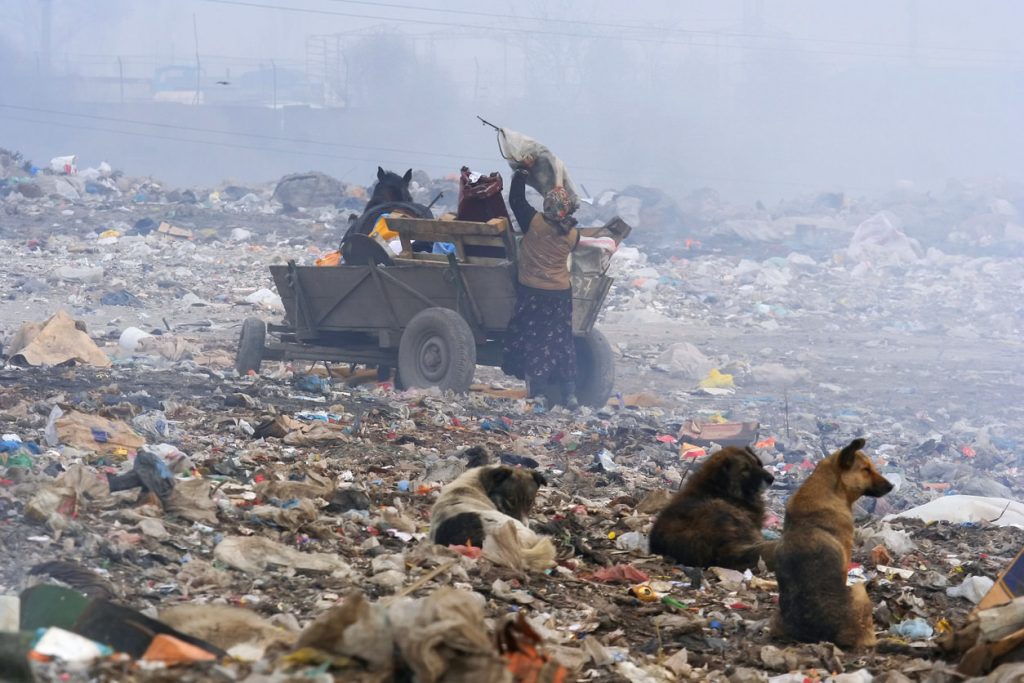 It was devastating, but then a glimmer of hope: The Vision Rescue bus rolled in and it was game on. Kids of all ages gathered around us. Squealing. Laughing.
In an instant, the chaos became well-ordered lines, as hungry children waited to board a bus that would provide them with a meal and education.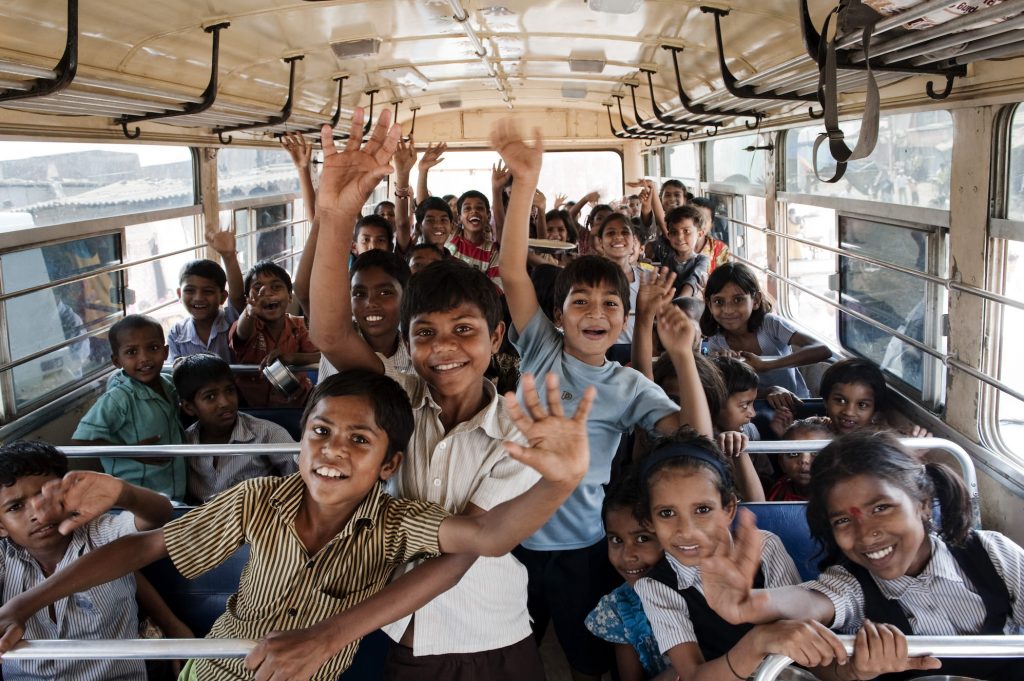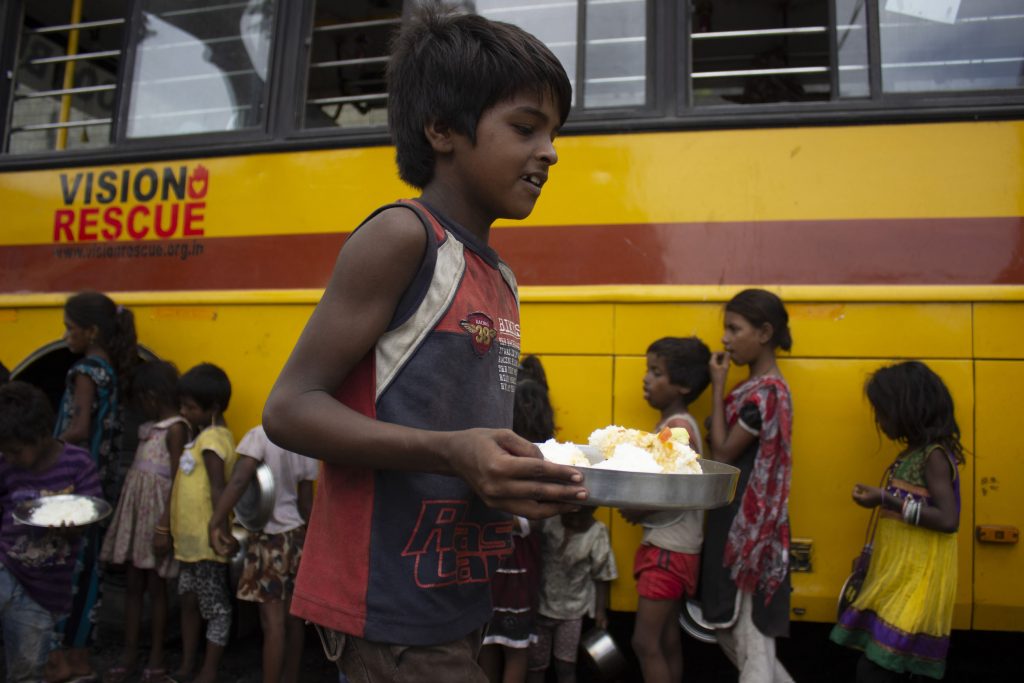 I was so impacted by this experience I formed a relationship with the Founder, Biju Thampy. We emailed each other over many years, and whenever I had ideas, I'd float them past him. As an entrepreneurial thinker, I couldn't help but see all the possibilities to make a difference.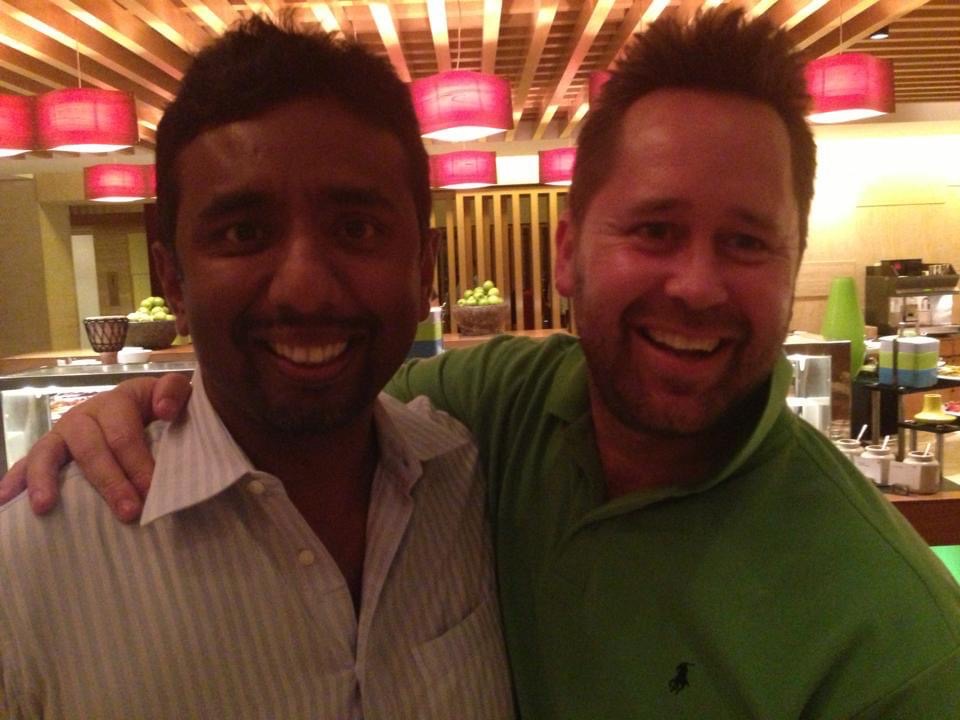 One morning, I looked at all the surplus PPE in my warehouse and rang Biju. "Bro Biju" I said. "Can you use this product?" At the time, India had been hit by a second wave of the pandemic and a Delta strain was spreading rapidly. Many of the frontline workers didn't have access to PPE. We heard stories of police officers and medical staff who died because they weren't protected. What if we could send our surplus product to India? It was a no brainer. In partnership with our church, Cathay Pacific, and others, we gathered, and air freighted the first round of N-95 Masks to Vision Rescue who handed them over to the Mumbai police and Covid hospitals.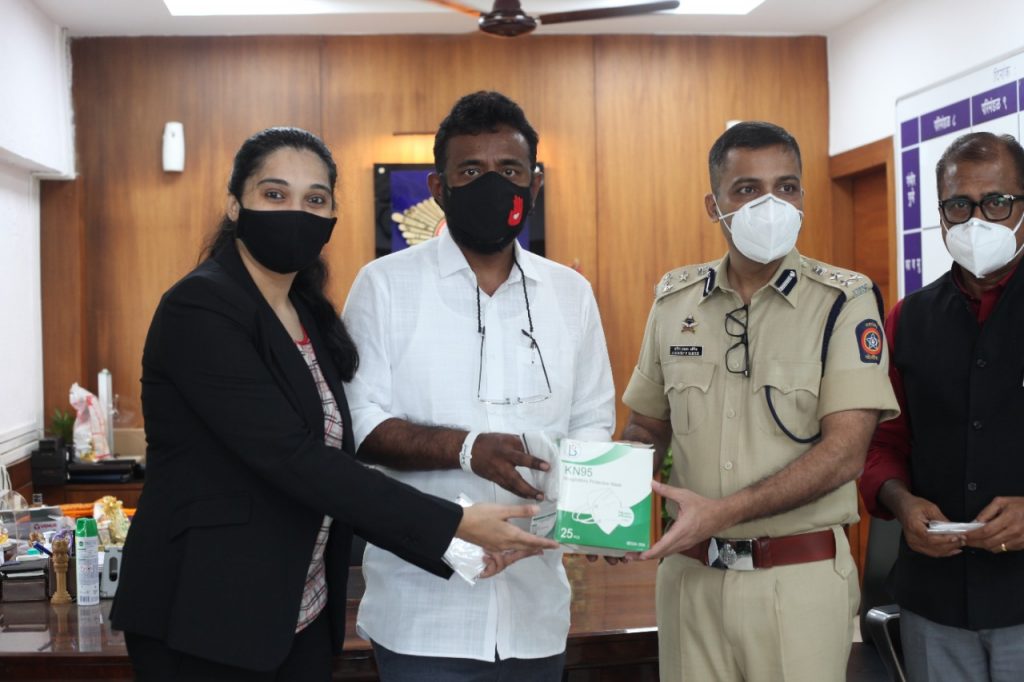 Right now, 640,000 items are on their way to Mumbai which will be distributed throughout the country. Media have picked up the story, but the real story is the way God works. It began with a man who had a passion to make a difference, a vision cast by our church, a visit to India, a prophecy by Brian and messages over the years encouraging the people of Hillsong to use what's in their hand. God so beautifully joined all the dots.