"I've learned we are one big family. Dysfunctional and crazy we may be. We are one huge family, and everyone always said to me, it takes a village, and for me … I have a city on a hill."
Holly, Newcastle, UK
My teen years were traumatic for me. I struggled with my mental health, which made it hard for me to make and keep friends and then at fifteen, I got into an unhealthy relationship that led me down a dark path. When we broke up, I spiralled into a deep depression. I suffered with anxiety. I developed an eating disorder. I drank a lot.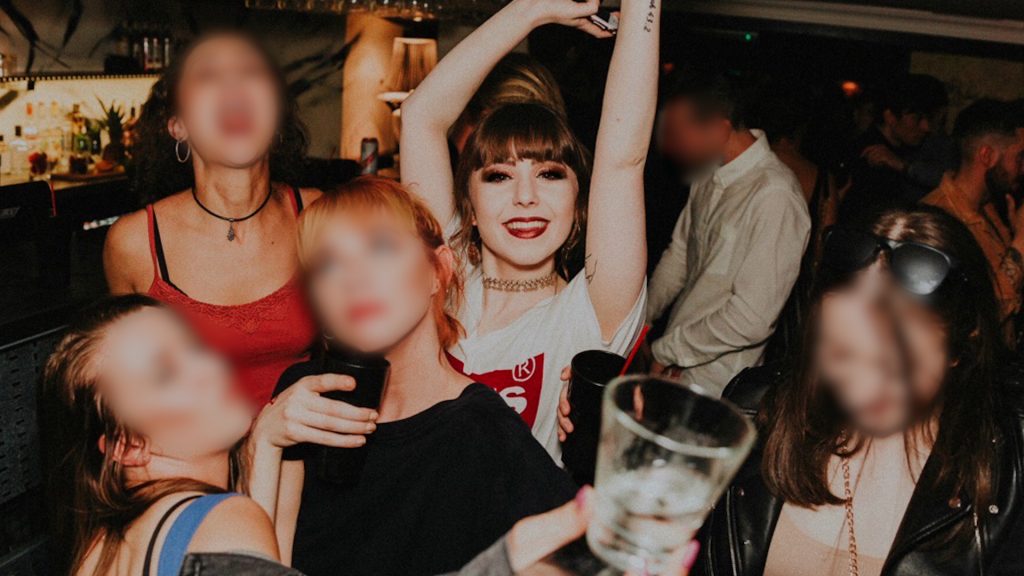 Some of the girls in the year above me at school noticed I wasn't doing well and invited me to church. During worship, the band sang, "Dance Again." by LIFE Worship. I broke down. This became my salvation moment. After that, I went to church for a while, but my anxiety got the better of me and eventually, I stopped going. At twenty, I moved to Newcastle for university and once again found myself in a dark place and taking drugs to mask the pain. In the middle of my mess, I remembered a song we used to sing at church: Oceans by Hillsong UNITED. So, I googled Churches like Hillsong in Newcastle. And there it was – Hillsong Newcastle UK.  From the moment I walked through the doors, there were loads of people saying 'hi' and I felt everything I was supposed to feel: community and purpose and belonging.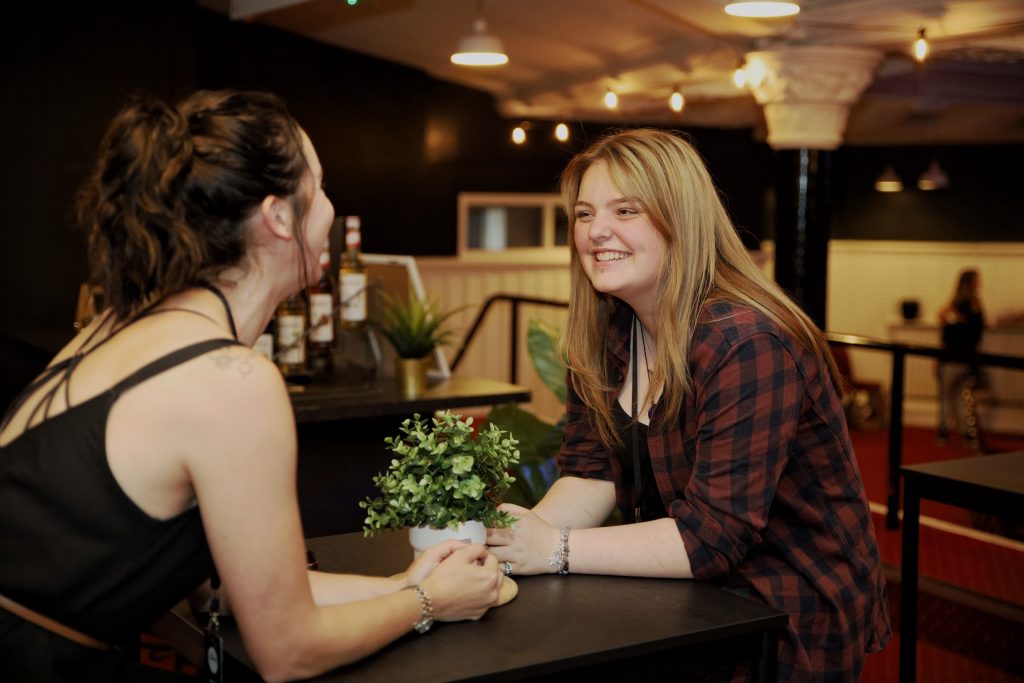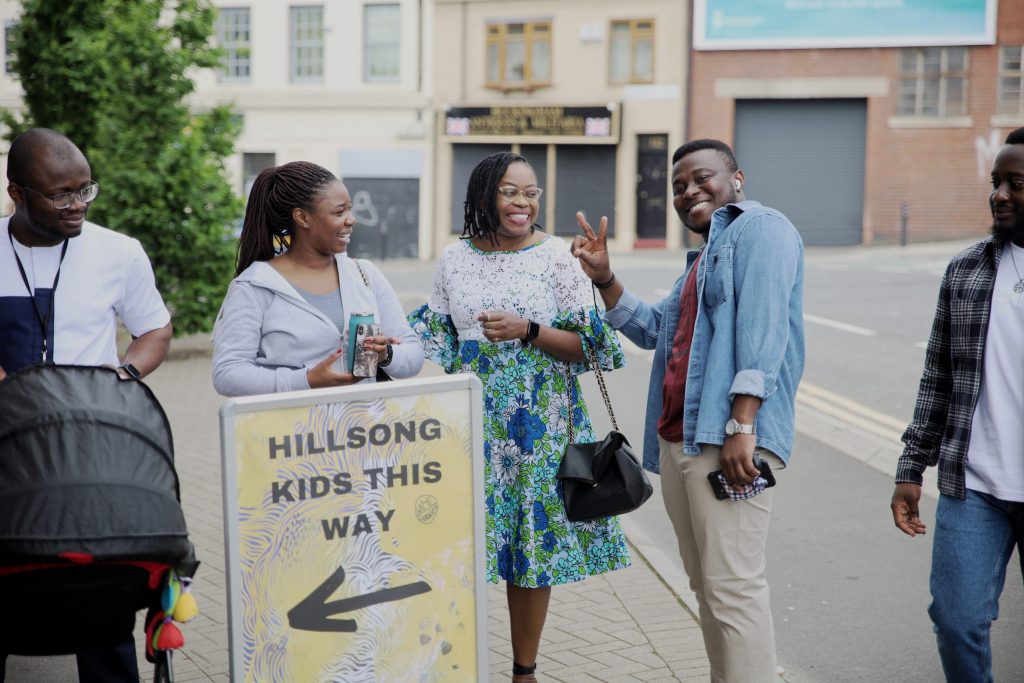 I went regularly, but I was still addicted to drugs and then one night after being out with friends and getting so high I was awake for thirty hours, I crashed. Hard. It was 3 am and somehow, I just knew, I needed Jesus. So, I put on some worship music and sobbed until my insides hurt. In my brokenness, I felt God's tangible presence. I felt He was saying, "I don't mind that you are in this state.  But I am here, and I am calling you home." I messaged a girl from church and said, "I am not doing well, and I don't want this to be my life." She was amazing. We prayed and listened to worship music, and we talked about a bunch of things, and then I said to her, "I think I want to get baptised."
 My non-Christian family, including my dad who drove two hours to support me, all came to my baptism. It was this beautiful moment, but I knew I wouldn't walk away completely cured of drugs. It was more symbolic. It was about me saying to God, "I am trying, and I want things to change."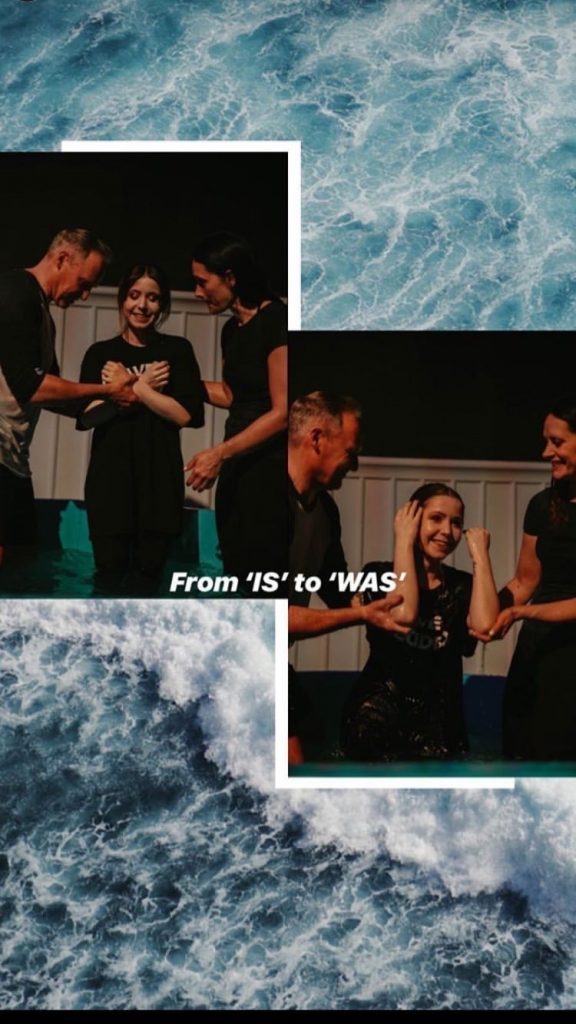 It took a year to get free of drugs and on track with my faith and then Covid brought its own challenges. During lockdown, I struggled to connect with God and tune into the online services. I had really valued the human interaction I'd had with church and so it was tough. Around January 2021, I got into a new relationship and during lockdown that year, we moved in together. Eight months later, I found out I was pregnant. My partner was not happy and said some cruel things to me. He tried persuading me not to go ahead with the pregnancy and at times, got so angry, I felt unsafe. Eventually, I left him and moved into temporary housing.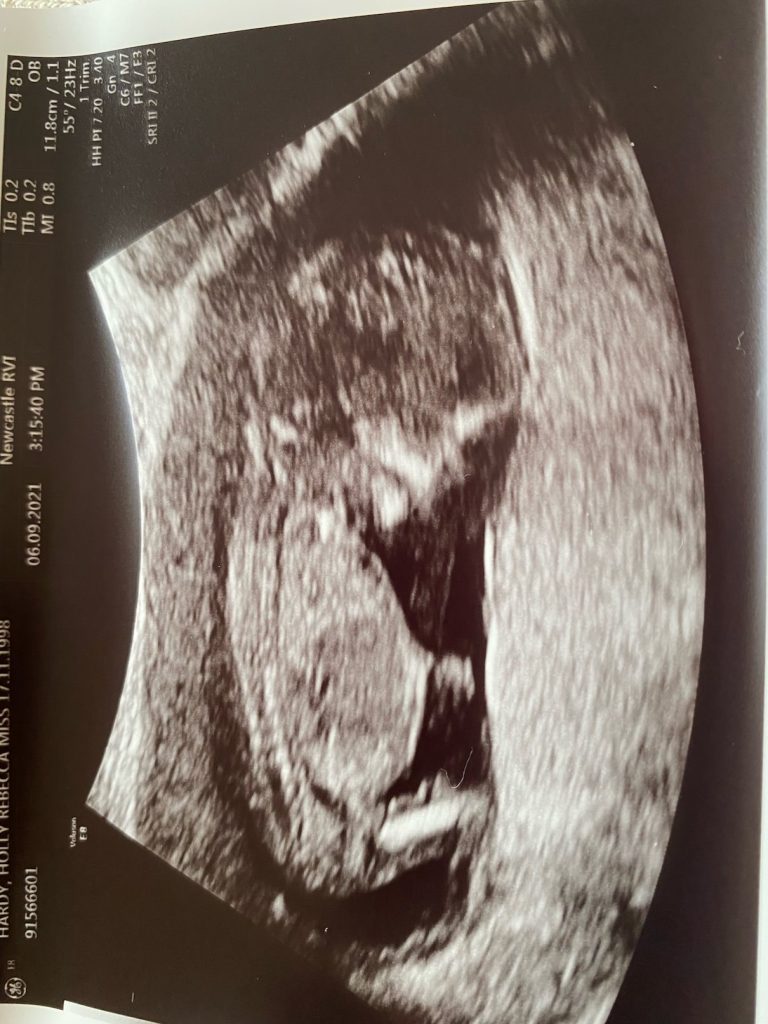 It was such a low point. I remember texting Amy, our pastor, to let her know what was happening. I cried over the phone and said, "I am only 22 and I have no money and I am pregnant. What am I going to do?" She was there for me in every way. She prayed for me and encouraged me and assured me that everyone in church would be there for me. She told me I could do it. Then one day the two of us went for coffee and that's when we bought my first baby things. She helped me to feel happy about the pregnancy. The support given by everyone in church was beautiful. I was given bags and bags of free clothes and devices and all sorts of things you need when you have a baby.
Eight weeks before Cohen was born, a bunch of guys came to my house to assemble all the baby furniture. One of the guys, a builder, wacked up all the furniture in about 20 minutes and Jonny, the pastor, who's not a handy man, spent five or six hours building a bedside table and then took pictures of his handiwork. It was so funny.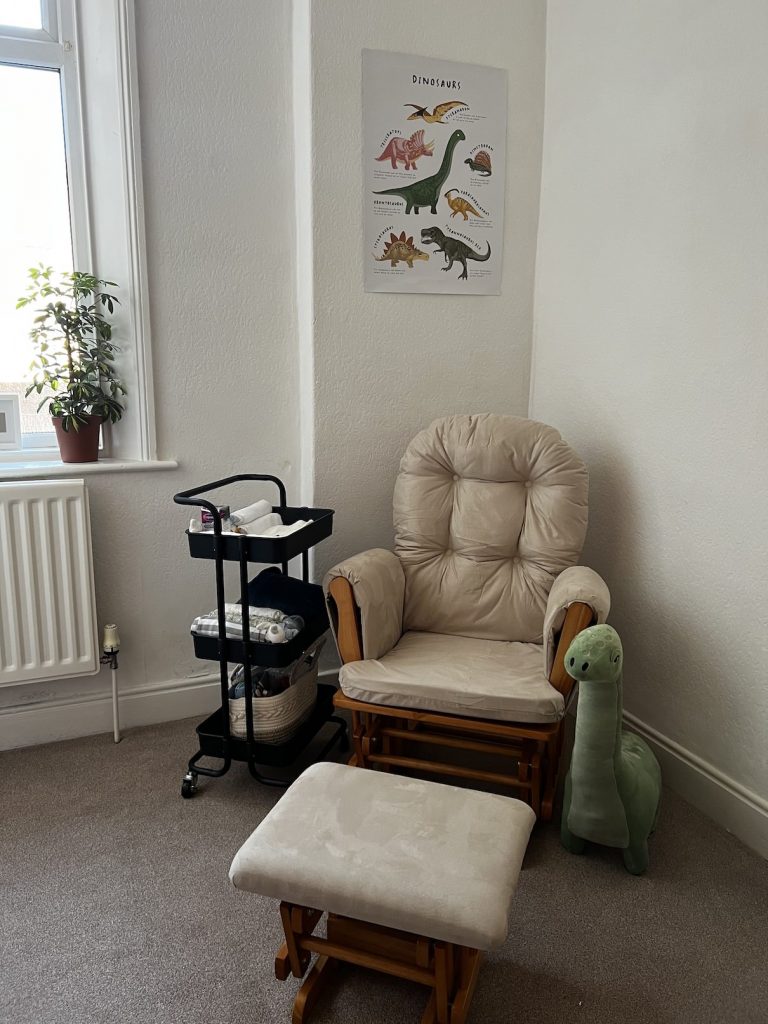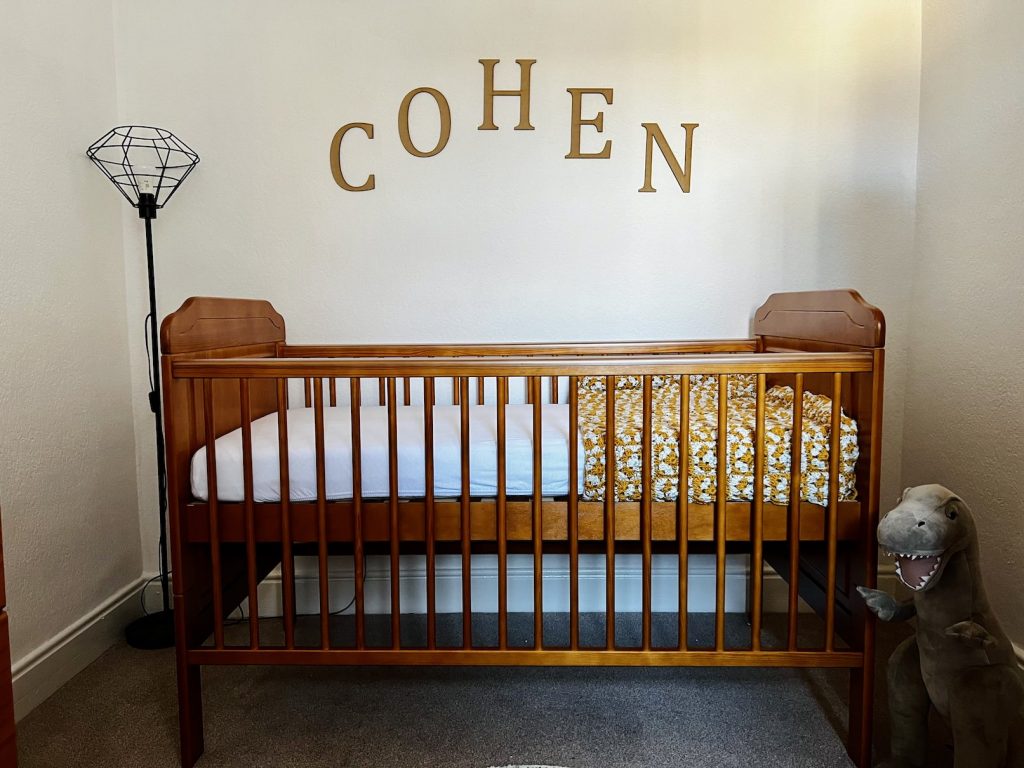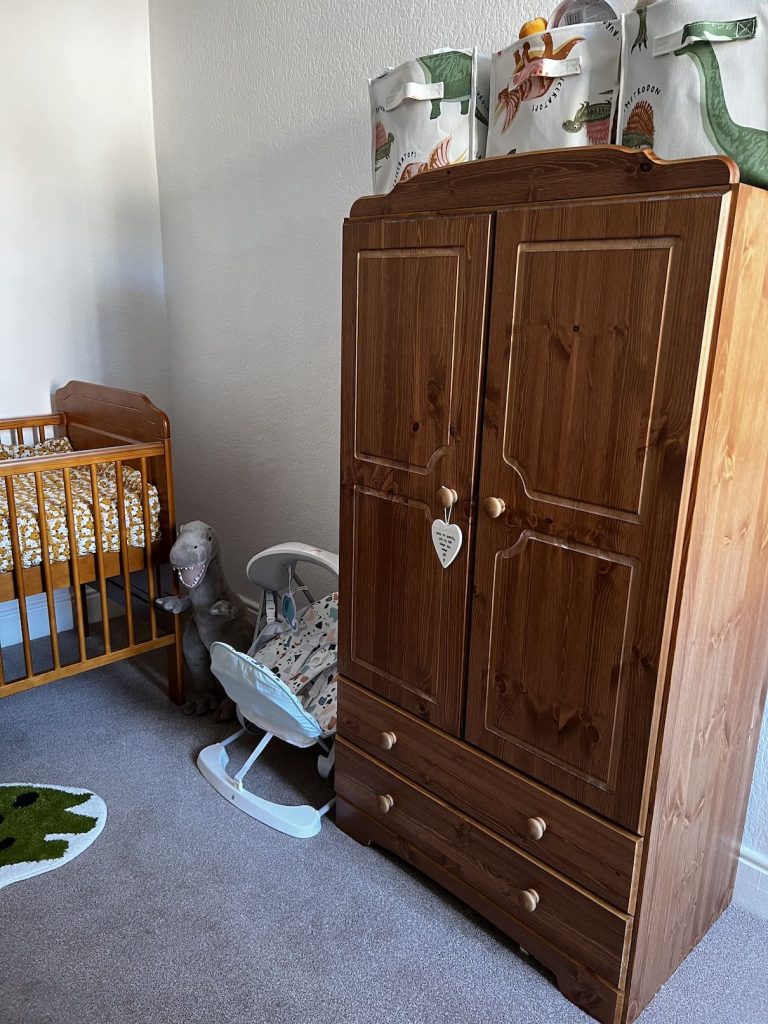 The day I gave birth to Cohen, Jonny drove to my house, sat outside, and prayed over the house and for my new baby. Then he messaged me afterwards and told me he accidentally prayed over the wrong house. Another funny moment. After I had Cohen there was the meals roster. For two weeks after I had the baby, I had fresh, home cooked meals delivered to my house every night. People wouldn't just bring the food and leave it. They would hold the baby while I ate.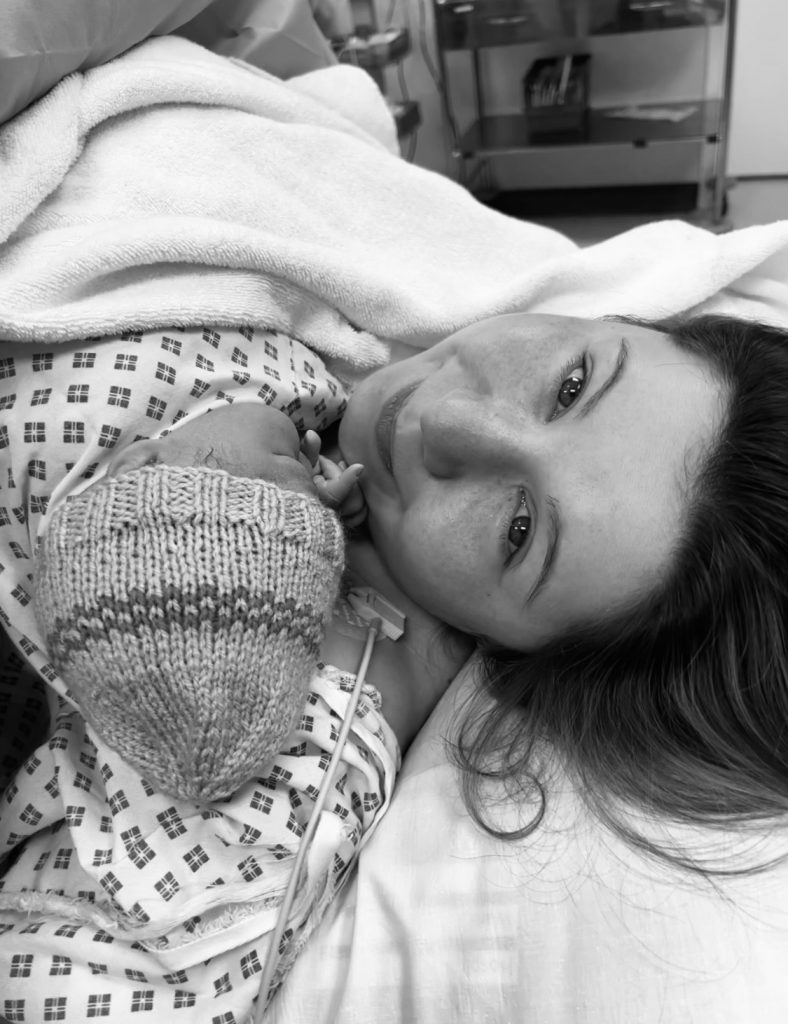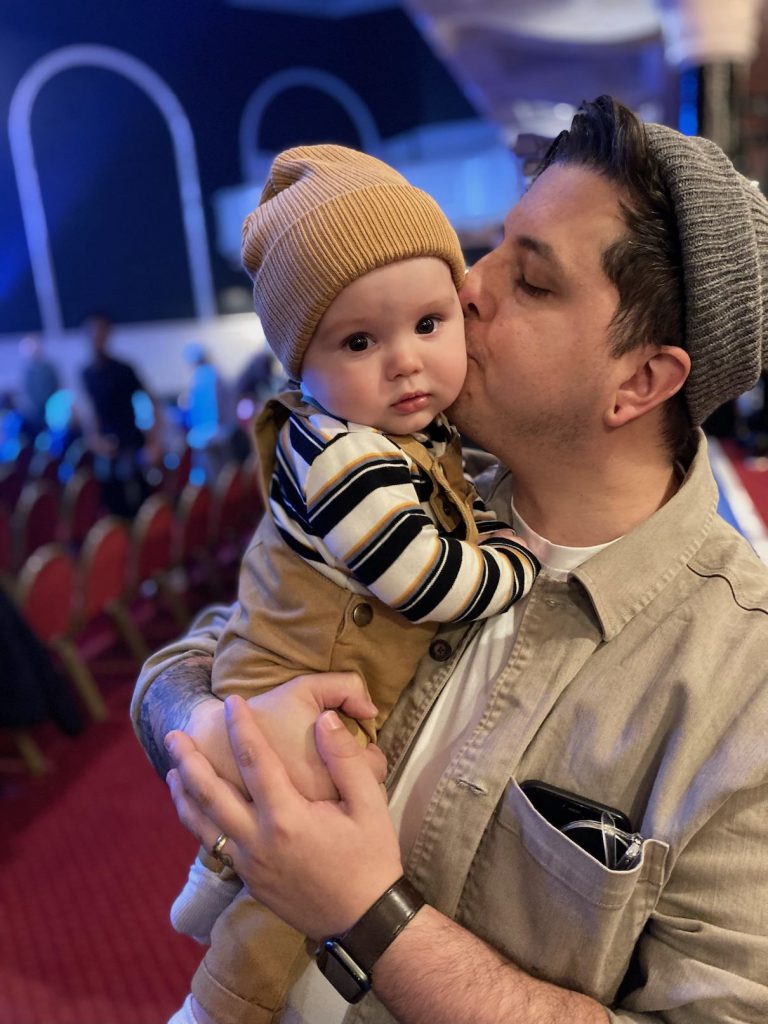 When I found out I was pregnant, I only told a few friends. One of the first questions they asked was, "What did the church say? Were they angry with you?" It had never crossed my mind it would be a thing. Instead, I was given unconditional love and respect and the church couldn't do enough for me.
On the 21st of August, Cohen was dedicated at church. I wanted him to grow up in this house. The house that I hadn't found until much later in life. I always wondered how my life might have turned out if I'd gone to church the whole time. I remember saying to our pastor, "I don't want to stand up on the stage alone with all these happy couples. I will feel sad." He nodded and said, "Leave it with me." On the day of Cohen's dedication, I had five or six dads on the stage with me representing the fathers of the church. They wanted to stand alongside me and care for me. It was love and grace in action.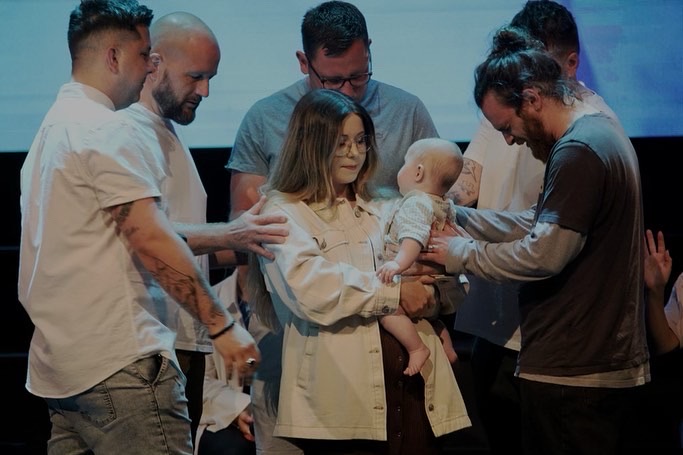 Even though I will always be there for Cohen, it's nice to know all these dads at church will stand in the gap and do the dad stuff, tell my son terrible dad jokes, and teach him how to tie a tie because I am rubbish at that. It was so heart-warming to look around and see people I knew and trusted and who put so much time and effort and care into my son – even after everything I'd done and all the horrible things I've tried. I am amazed that this community of wonderful people love me and love my baby. No strings attached.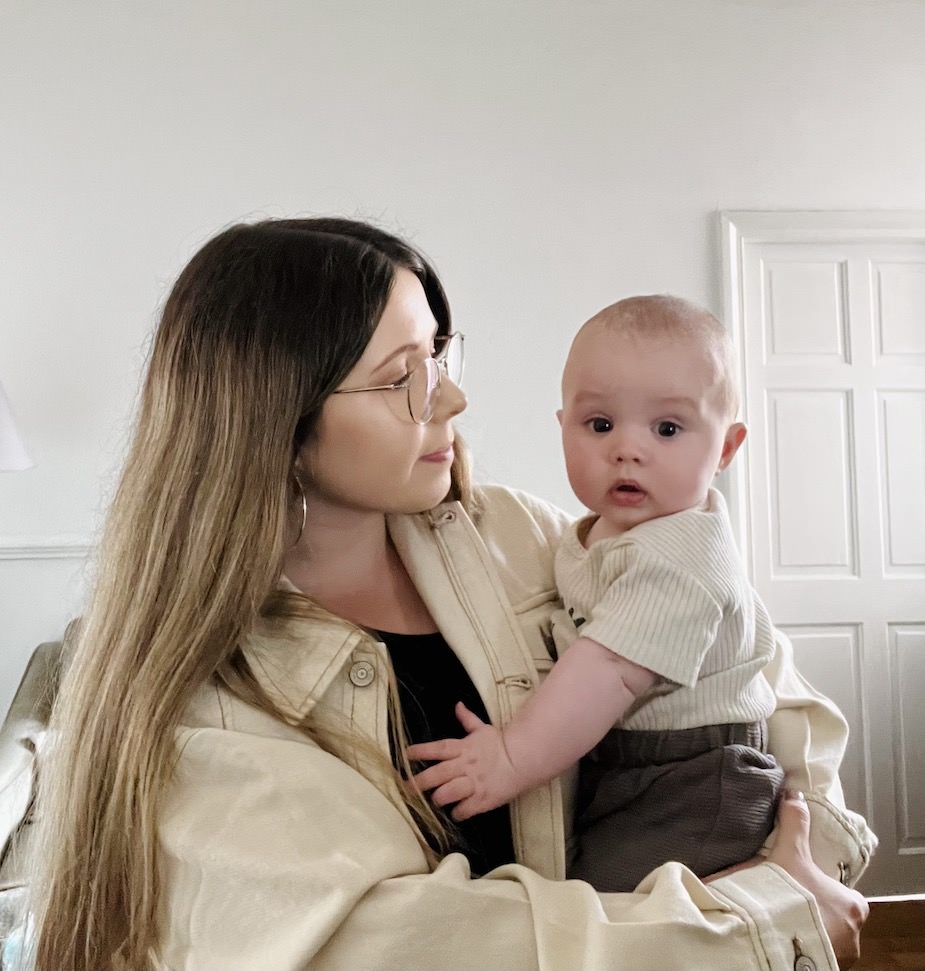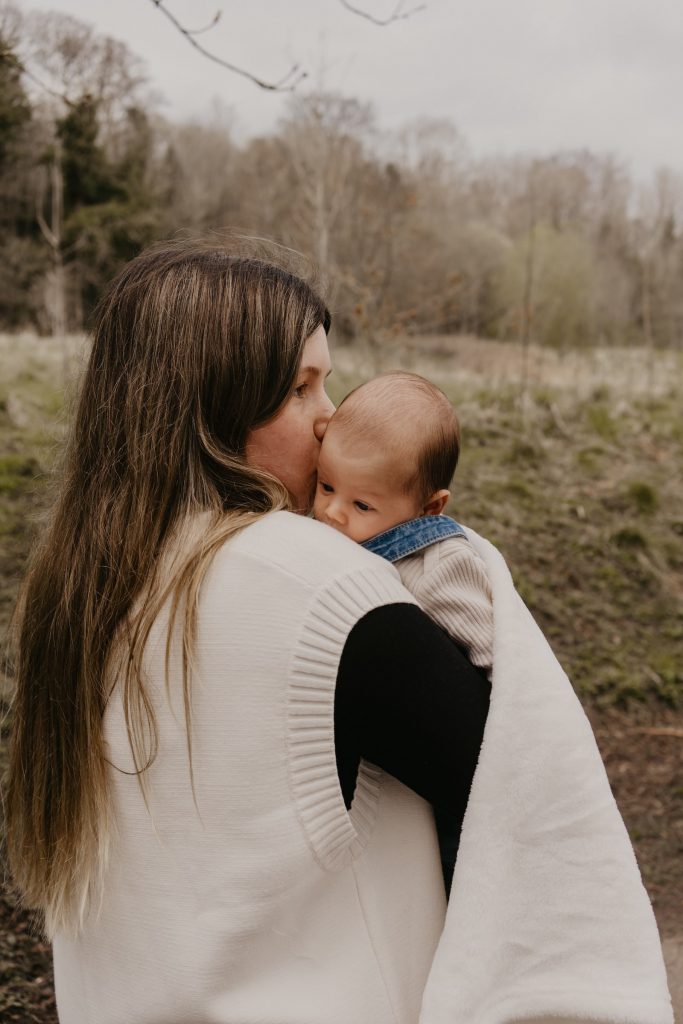 My entire journey has shown me how much grace God is able to give. Despite everything I have gone through, I have never been alone. My church community and my family have been there. I have made so many mistakes that have led me down so many dark paths, but still, God is weaving something beautiful out of the story and He's given me the most beautiful gift – my little boy. I've learned we are one big family. Dysfunctional and crazy we may be. We are one huge family, and everyone always said to me, it takes a village, and for me … I have a city on a hill.
If you or some someone you know is struggling with any of the issues raised in this story, please click the helplines link tree in bio.
(photo credits: @heftiba.co.uk)