"I recall saying to the doctor at the time, "You do what you need to do, and we'll put our faith in God, and He will do the rest."
Gina, Queensland, Australia
She was five when she first complained of knee pain. The GP and the physio put it down to growing pains and gave her some exercises. Then a few years later, when the pain returned and wouldn't go away, I took her to my doctor who did some scans. An hour after our appointment, I was at the supermarket when my phone buzzed. It was the clinic. "Can you come straight away? We need to talk to you about the X-rays." I sat in the waiting room with Sofia while my husband met with the doctor. When he walked out, I could tell something was wrong, but he waited until we got home to give me the news. "Sofia has a mass on her knee." He said. "It looks like cancer." I tried not to panic and later that night when Sofia was in bed, we prayed. The following day, we took Sofia to emergency and after another round of scans, doctors put her on an IV drip and ordered a biopsy. The results were devastating. She had bone cancer in both knees. Chemotherapy treatment began immediately.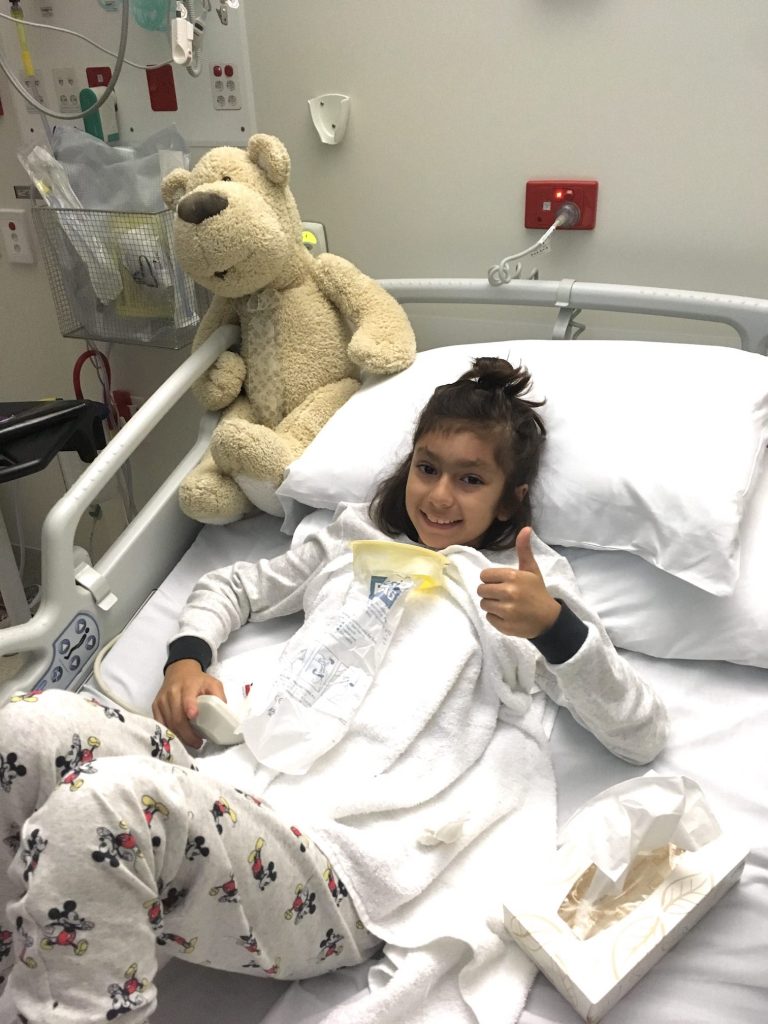 Doctors told us Sofia's cancer was rare and that she had a 60% survival rate. I recall saying to the doctor at the time, "You do what you need to do, and we'll put our faith in God, and He will do the rest." Orthopaedic surgeons offered two choices for knee replacement: The insertion of a metal rod, which meant Sofia would have no mobility and be restricted to a wheelchair and a walker. I cried when I heard this. Sofia loved dancing and acrobatics and swimming. The other option was rotationplasty – a surgical procedure involving the partial amputation of the leg and a re-attaching of the lower part of her leg with the foot rotated 180 degrees. Sofia would have to wear a prosthesis — but eventually, she'd be able to run and walk and do normal things. One morning, we gathered and showed her two videos explaining both procedures. She started crying. We hugged and cried with her. I had so many low moments: the diagnosis, Sofia losing her hair and the pain she endured. At times, I felt like my mother's heart would explode. But that wasn't the worst of it. Seeing her in ICU with half a leg broke me. There were so many grey days. Not black, just grey — because the Lord was always with us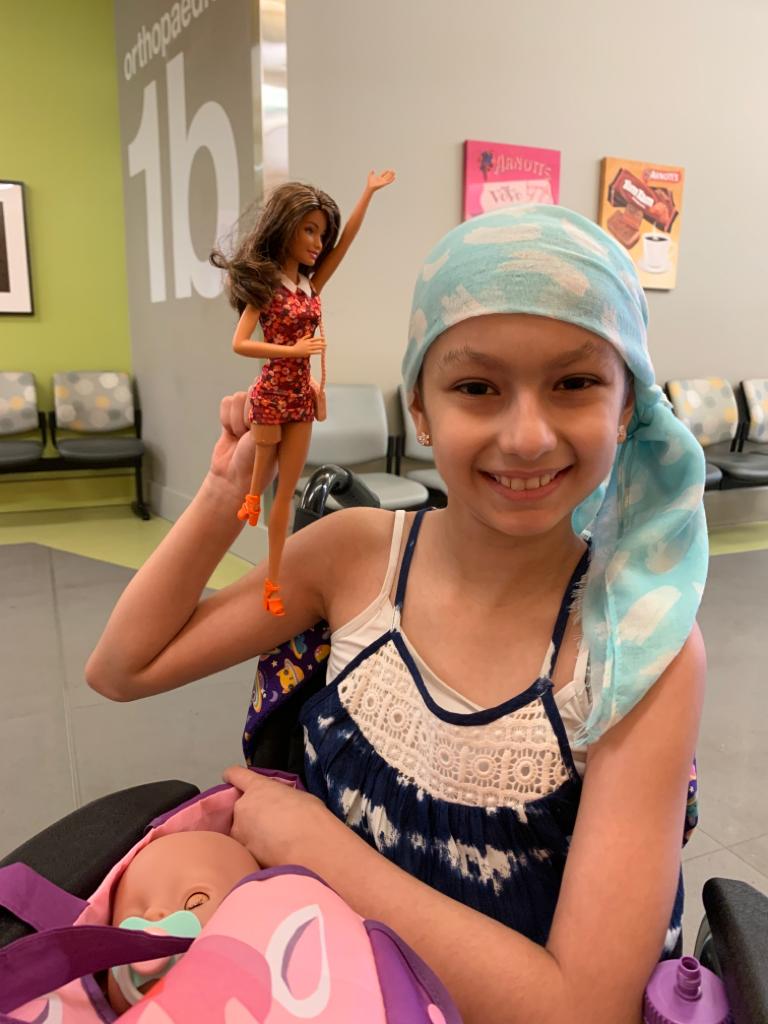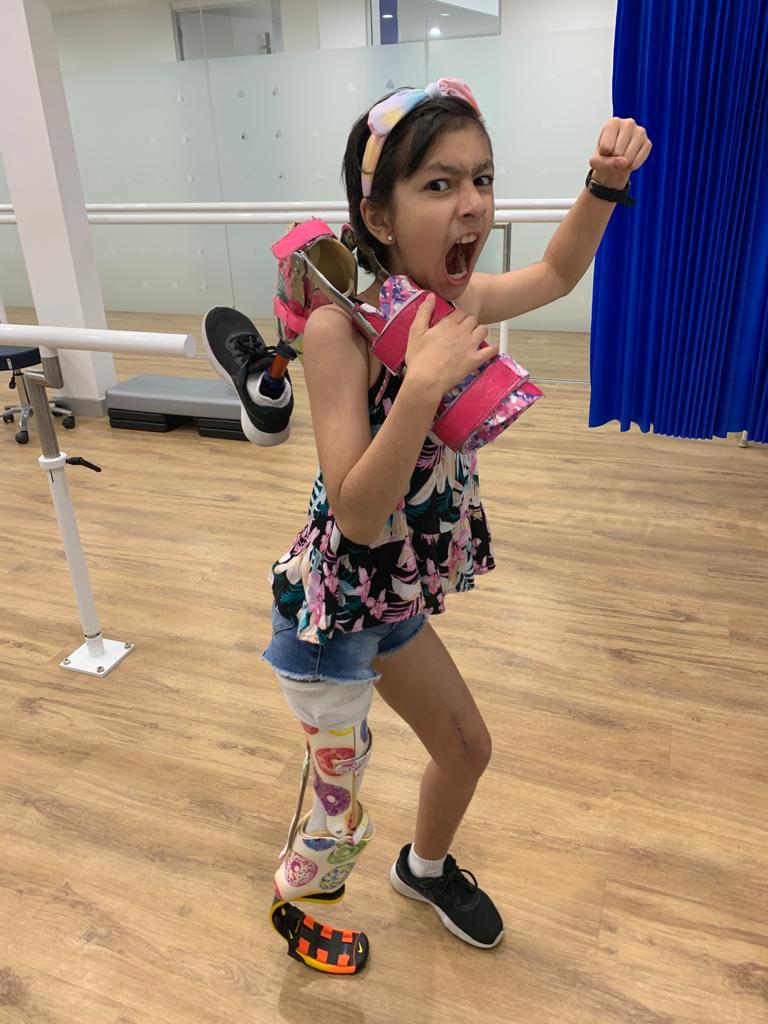 After the amputation, Sofia had more chemo and physio. She had to learn to walk again. At one point, the plate in her leg moved and doctors had to put plaster casts on both legs. She was completely immobile. This was the first time we'd seen our bright, happy little girl so distraught. At times, her face turned white and she'd scream out in pain. My heart was aching, but we continued to pray, and we got our first miracle: Sofia went into remission. After that, doctors removed the other tumour. The pain was terrible for Sofia. Her limbs twitched and she'd scream so loudly. But Sofia was a fighter and she got through the worst of it and learnt how to walk again.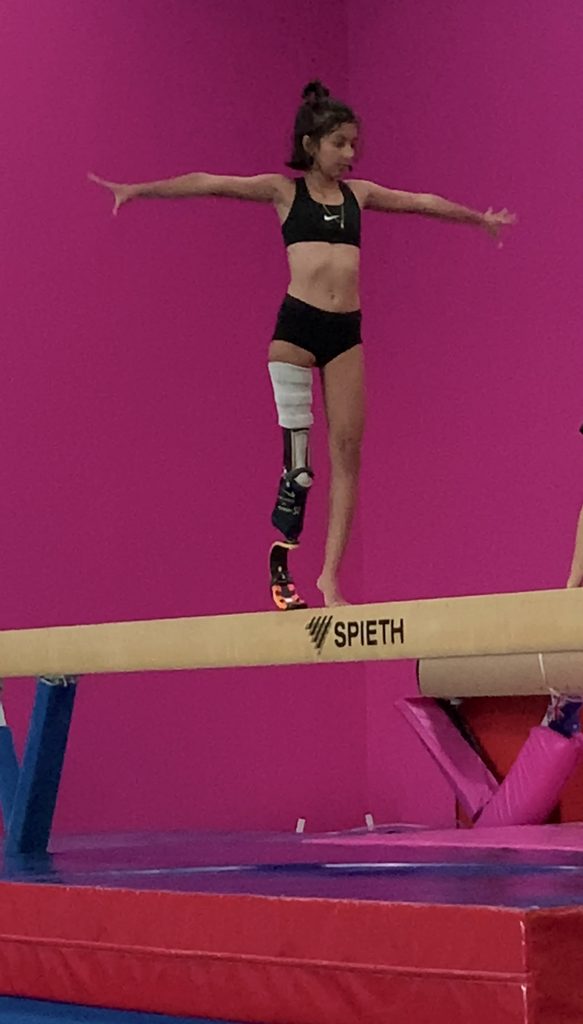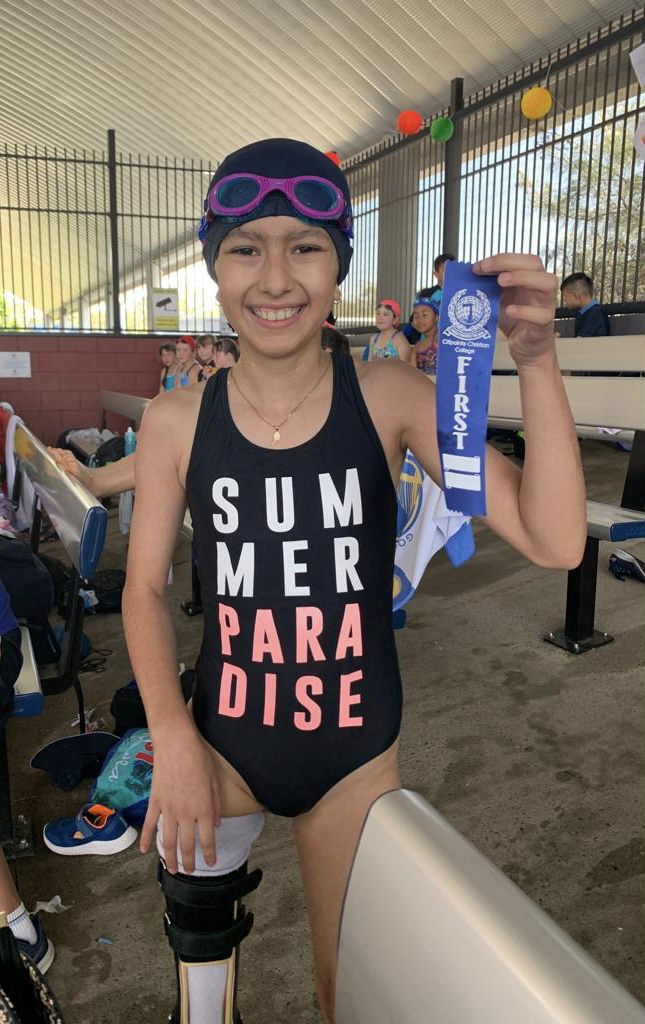 In 2020, she started doing gymnastics and swimming. Then one morning in March of 2021, she complained of lower back pain. Doctors ordered a PET scan and discovered Sofia had five more tumours in her body. The oncology staff said, "There is nothing more we can do." Initially, I thought:  Okay, I don't understand why this is happening, but I know you have a plan for Sofia, so I pray for your will to be done no matter how hard it is for us. Then I realised I was grieving while she was still alive. So, I stopped crying and started fighting. I'd drive to the local shopping centre, find a car park away from all the other cars, put on my battle songs and yell at the devil. "Sofia's life belongs to the Lord not to you so in the name of Jesus I command you to leave her alone." I started taking communion, anointing her with oil and declaring Isaiah 43:2 over her. Our family got baptised.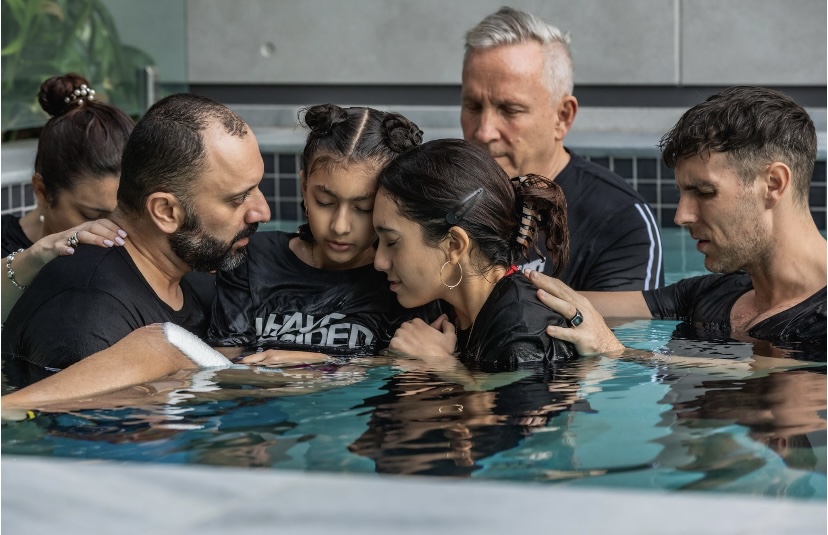 People from Hillsong came in like an army to support us. The elders prayed for us, friends sent me faith books, our church delivered Kilo of Kindness hampers and then one morning after a scan, we saw the doctor. He was smiling. "Gina, I have Sofia's report," he said. "There is something I'd like you to know." My heart was beating wildly. "We didn't see the tumour on Sofia's shoulder." I squeezed his arm tightly and said, "If God took one tumour away, He will take the others." In November last year, another scan revealed no activity on any of the tumours – just scars.
Postscript: A second scan recently confirmed Sofia's miracle.