"Education is the passport to the future, for tomorrow belongs to those who prepare for it today." Malcolm X
Today is World Children's Day – a day that offers us all the opportunity to advocate, promote and celebrate children's rights which translates into conversations and actions that will build a better world for children.
This year's theme is 'A Better Future for Every Child' and as long-term partner, champion and earnest advocate for the wellbeing and potential of every child, we thought we'd highlight the incredible work of Vision Rescue through the story of a wonderful girl named Sakina.
The COVID-19 pandemic has led to the nationwide closure of schools for 1 and a half years in India. 320 million students in India were affected due to the transition from physical classrooms to e-learning; and only two per cent of students from the poorest income groups have access to computers with the internet.
Sakina belongs to the 98 per cent; she doesn't even have access to a smartphone.
She lives in the M-East ward of Mumbai – the city's poorest ward with nearly 78 per cent residents living in abject poverty and unhygienic surroundings. It is bordered by the city's largest garbage dump; all that can be seen from the flyover nearby is piles of garbage stretching several storeys high.
Sakina's father makes a living by selling fruits and vegetables on the streets. He earns Rs.8000 (approx 100 USD) per month out of which more than half goes towards house rent, electricity bills, water and gas bills. With the little that is left, he feeds his family of six.
Sakina's mother enrolled her in Vision Rescue's Beacon Learning Centre inside their slum community in 2019. Her teachers say – "She's one of the most obedient children in the class."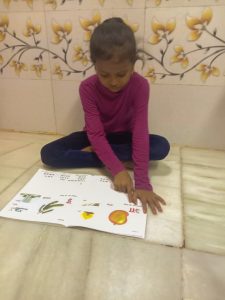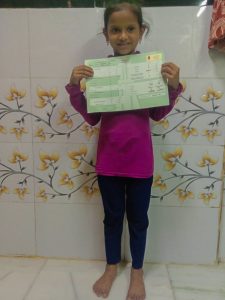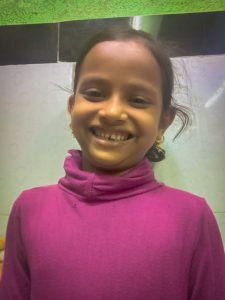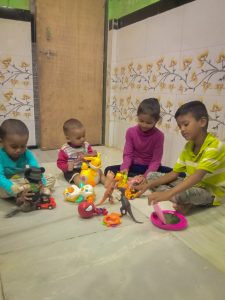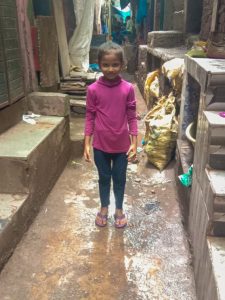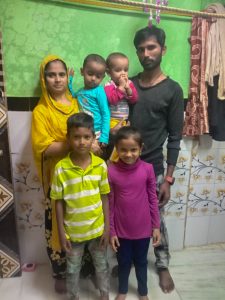 In addition to daily, quality education, Vision Rescue provides Sakina with a hearty nutritious meal every weekday, stationery, health assessments, dental check-ups and much more.
When the first wave of COVID-19 hit, Sakina's father, who was the sole earner for the family, could no longer sell fruits and vegetables on the street. Their world turned upside down. Sakina's father tried hard to keep a roof over their head and food on their table but with no source of income he was increasingly burdened by the situation they found themselves in.
With unhygienic surroundings and no proper guidance on safe sanitation, Sakina's grandmother and her siblings fell ill. Thankfully, through the support of Vision Rescue staff and volunteer Community Champions, Sakina and her family were provided with emergency grocery kits every month and nutritious snacks for the children from April last year to the present. Vision Rescue's medical team stepped in with Covid-19 health and hygiene guidance through videos and educated people in the slum community around how to keep themselves and their families safe.
And Sakina's education? Vision Rescue raised an army of education representatives who went to the homes of children with no access to smartphones or the internet and taught them. One representative was sent to Sakina's home. Despite not having access to a smartphone or other devices, Sakina has not dropped out of school in the past year.
After a year of learning online from her home, Sakina successfully completed one academic year and is now enrolled in Senior Kindergarten.
Seeing her progress, Sakina's mother joined Vision Rescue's focus group meetings and completed a fabric bag making course online too.
Today, Sakina dreams of becoming a doctor when she grows up.
Thank you for your support of Vision Rescue through the Hillsong Foundation. Thanks to you, children like Sakina and her family are emerging from this pandemic empowered to continue their education and have hope for their future.