AMANDA, SYDNEY AUSTRALIA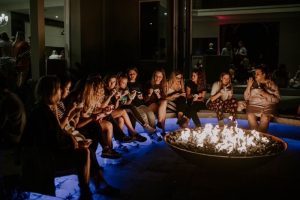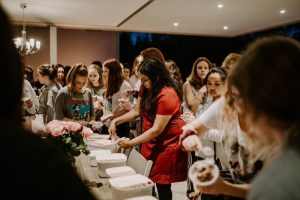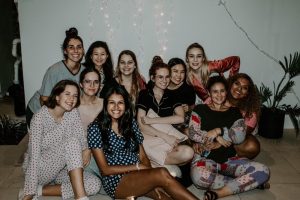 What was your Watch Party like?
Our Colour 2021 Watch Party involved a Pyjama and Pizza night for the young adult girls in our church and their friends. The girls enjoyed roasting marshmallows by the fire, a dance party, eating pizza, taking cute photos at a photo booth and playing board games. We also had an ice cream sundae bar where everyone was able to make their own dessert which was fun…and yumm!
What was a highlight?
We were very grateful for the opportunity to gather, however we were mindful that many did not have that same opportunity especially for the persecuted church. We brought a social justice element to the night by having a card writing station for the persecuted church through Open Doors. It cultivated a sense of gratitude for the community we had on the night, but also enabled us to pray for those who may not have that same privilege.
What surprised you about it?
I was surprised at how much pizza we ate… but seriously…I was surprised at the community that was felt on the night despite many not knowing each other.
Why did you choose to host one?
I chose to host a watch party because I believe there is power in us doing the journey of life together. Young adults are working through so many big life decisions in their 20s and 30s and its so much better when we have one another. I believe nights like this can truly help foster these relationships and create some beautiful memories.
What is 1 tip you would offer a Watch Party Host for 2022?
Food and hospitality have a way of breaking down walls and enabling people to feel more comfortable around one another. I'd highly recommend having some element of food, whether it's everyone brings a plate to share, or as the host you host a cost-effective dinner or dessert night.
Who did you invite?
I invited the people in my world, friends, colleagues, family…and encouraged them to invite one person in their world.
MARGARET, LOS ANGELES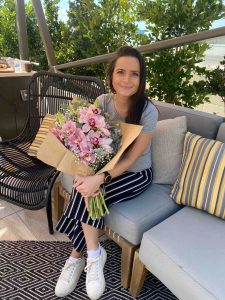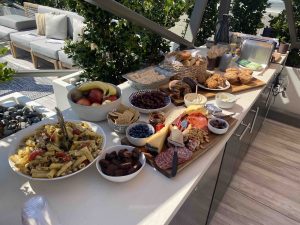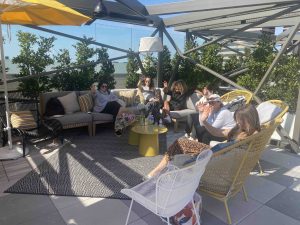 What was your Watch Party like?
We had around 11 girls, at our complex. It was on our rooftop. The conference was amazing, and it was an honour hosting.
What was a highlight?
A highlight was honouring Vita locally for the honour moment. She is a respiratory therapist, and this was during a high part of the pandemic.
What surprised you about it?
I had one of those "this is what I'm meant to be doing" moments when all the girls were sitting around and just relaxing and taking in the prophetic word of God for their season.
Why did you choose to host one?
What an honour to be a part of this! Thankful to be part of helping, being a part of making Colour special for the girls.
What is 1 tip you would offer a Watch Party Host for 2022?
*Be yourself and love everybody that comes.
Who did you invite?
*Friends and new girls on the page.
KAT, SUNSHINE COAST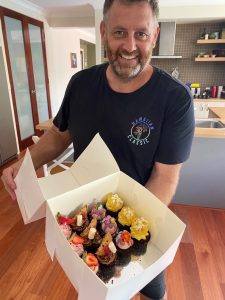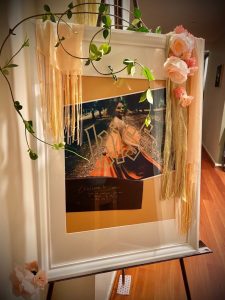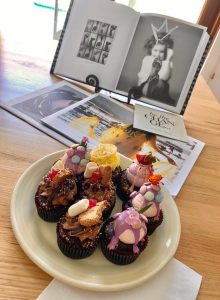 What was your Watch Party like?
The first time I came to Colour, twenty years ago, I was in a very broken place. I didn't even know if life was worth living, I certainly didn't think I was worth anything to anyone, even God.
What was a highlight?
When I walked in to 'the room' of Colour I cried for the first 24 hours… the brokenness in me was bleeding out. Then on day three, an intense feeling of peace, power and revelation hit me in such a tangible way. I felt a 'Welcome home' to Jesus that I hadn't experienced ever before, a welcome home that was personal and profound, a welcome home that accepted me, loved me, knew me, wanted me.
It was a welcome home to the God I knew was real, but I didn't truly meet until that moment, and my life has never been the same since. After that conference I read Pastor Bobbie Houston's book, Heaven is in This House. The message is clear that as followers of Jesus, it's within our power to create a space for all of humanity to land, where we can feel the tangible presence of God, heaven touching earth, a place where we can come finally home. This is what I felt when I came to Colour that first time and ever since Jesus has given me the opportunity to outwork this message through my life too.
Why did you choose to host one?
When the opportunity came to host Colour at home, for the first time in the history of the conference, I was beyond grateful to be able to do this. It was a privilege to host women in my home so they can receive the same message as I did – "Welcome home, my darling, my love… you belong, you belong to Jesus".
What is 1 tip you would offer a Watch Party Host for 2022?
As we again lay out this welcome mat in our homes this year, I encourage all hosts to invite the women in their world and have great expectation about what Jesus will do in your 'sacred chapel' on Colour weekend. Because, you know, Heaven is in your house too.
Who did you invite?
We had a beautiful time together of worship, connection, revelation. We ate together, we laughed together, we cried together. Colour has always been for me an annual pilgrimage, a 'sacred chapel' weekend to remind myself of who I am and who I belong to. No matter where I am, whether in a room with 10,000 others, or a room with 10 or 2, whether live on stage in an events centre or through a screen in my living room, Colour Conference remains the same. The welcome mat is laid, the presence of God lands and He says, "Welcome home".
JULIE, CAPE TOWN SOUTH AFRICA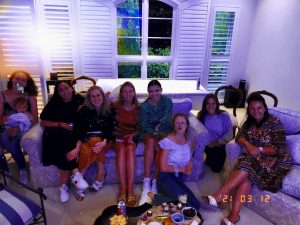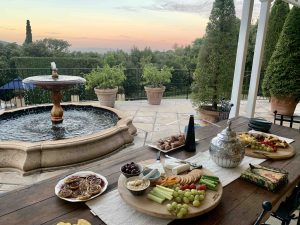 What was your Watch Party like?
We had around 12 girls (and 4 brand new lockdown babies) gather my home on Friday after work for snacks and chats outside on a beautiful evening, before excitedly moving into the lounge together, in time for the build-up of Colour 2021
What was a highlight?
One of the local schoolteachers accepting the invitation to experience Colour together in my home; opening up about what was happening in her marriage and allowing us to all lean in and pray for her.  And my 8-year-old twin boys dressing up to welcome and serve the girls – how good that they get to grow up in the house of God!
What surprised you about it?
How expectant everyone arrived, and the tangible presence of the Holy Spirit – all around such a beautiful and God-filled experience together!
Why did you choose to host one?
I believe that God blessed us with a beautiful house at the beginning of 2021, specifically to host (one of my God-given gifts) and welcome people into our home – such a blessing!
What is 1 tip you would offer a Watch Party Host for 2022?
To think through pray and plan all the details of hosting with a friend and add personal touches for each girl to feel valued and incredibly welcome.
Who did you invite?
Girls on staff with me, girls in our world at church, and a local teacher from outside our church.
KIARA, PHOENIX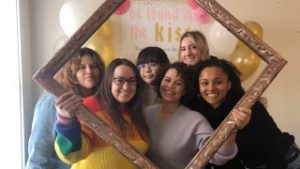 What was your Watch Party like?
It was a small group of women of all ages, gathering in an apartment. The apartment living room space was decorated with fairy lights, a photo wall and a snack table that would be refreshed throughout the day (pastries and coffee for morning sessions, popcorn, cookies, juice, etc for afternoon sessions).
What was a highlight?
A highlight from our Watch Party was being able to discuss each session and our individual takeaways. It was a great way to grow closer to one another, as sharing takeaways prompted a certain level of vulnerability.
What surprised you about it?
I was surprised by the lean in of each woman and how comfortable it felt to worship together, despite everything being virtual. God's presence was so tangible in our Watch Party that it made me realize that the experience is made greater by the company, rather than the actual location, although I'm excited for the year when Colour will be in person in the US again.
Why did you choose to host one?
I experienced Colour 2020 online while in quarantine and remembered how different it felt to be alone versus with the girls. There were so many moments I wanted to share with others, but it was difficult because women were watching at different times, at their own pace. So, when the opportunity presented itself, I chose to host a Watch Party to create a space where women could gather safely and experience the Colour Room in its fullness with one another.
What is 1 tip you would offer a Watch Party Host for 2022?
Hosting is not a big task. It's just like inviting friends over for a movie night or girls' day in. Make it fun, make it personal, and know that you are facilitating connections between women and their connections with God, even if you can only host for one Colour session.
Who did you invite?
I invited the women from my connect group and those from my different spheres of life, whether they knew God or not, because it's a fun experience, there's something for every woman, and it's also less daunting for a woman who's never been to Church before.