"One night, I shouted into a black sky, "Lord, please do something with my life!"
Russ, Perth, Australia
TW: Suicide
I was pronounced dead on arrival but as the head nurse prepared my body for the morgue, a quick-thinking student nurse made a bold call. It was a clear, warm Friday morning in 1976 and I was coming home from work on my Yamaha 250 when I started crossing a three-lane highway from a side street. The first two cars slowed to give way, but the Alpha Romeo didn't. I was hit side on. According to eyewitnesses, I was catapulted 30 feet into the air, landing on a rooftop, before rolling onto an awning and hitting the ground hard. I was pretty smashed up. A truck driver nearby saw what happened and radioed for help, but I died in the ambulance on the way to hospital. I didn't see a dark tunnel or a bright light, but I knew I was about to meet God and I wasn't ready. I wasn't in a good place spiritually. I was smoking pot and partying and at eighteen, I still had my whole life ahead of me. In the few critical minutes after being wheeled into Emergency, it was a student nurse who challenged his oversight. "We need to call a doctor. Maybe we can revive him," he said. In that moment, everyone leapt into action – rushing me into theatre whilst performing CPR.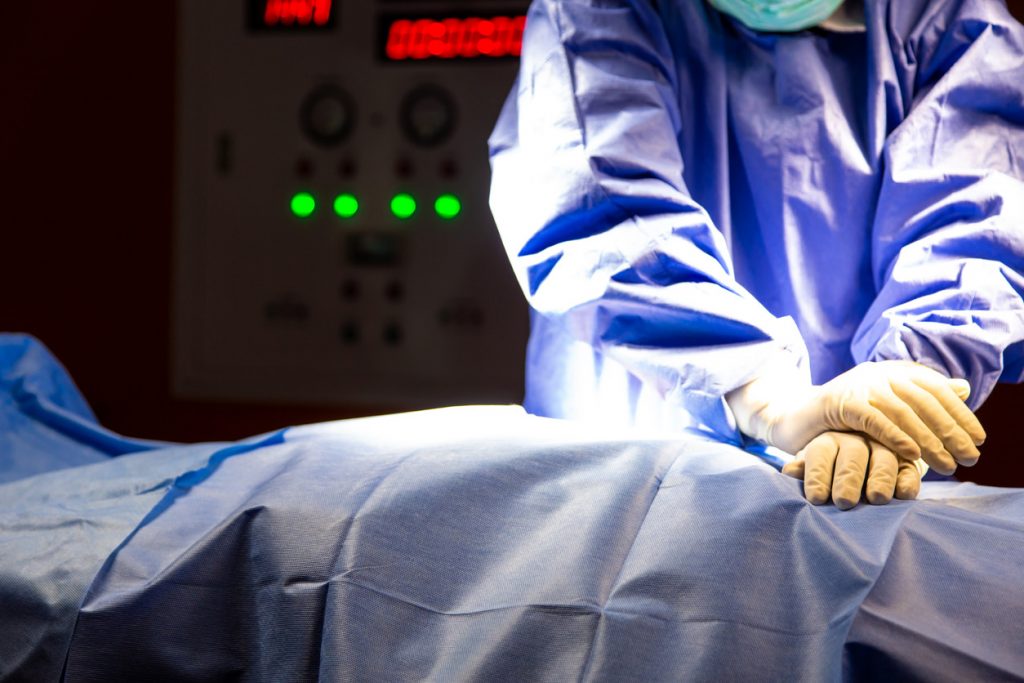 After seven minutes, I was resuscitated and although I had extreme injuries, there was no brain damage. Looking back now, I believe I was under the covering of my family's prayers – including those of my 80-year-old grandmother — a pillar of the faith. As a kid, I recall visiting my grandmother and her sharing testimonies linked to Bible promises.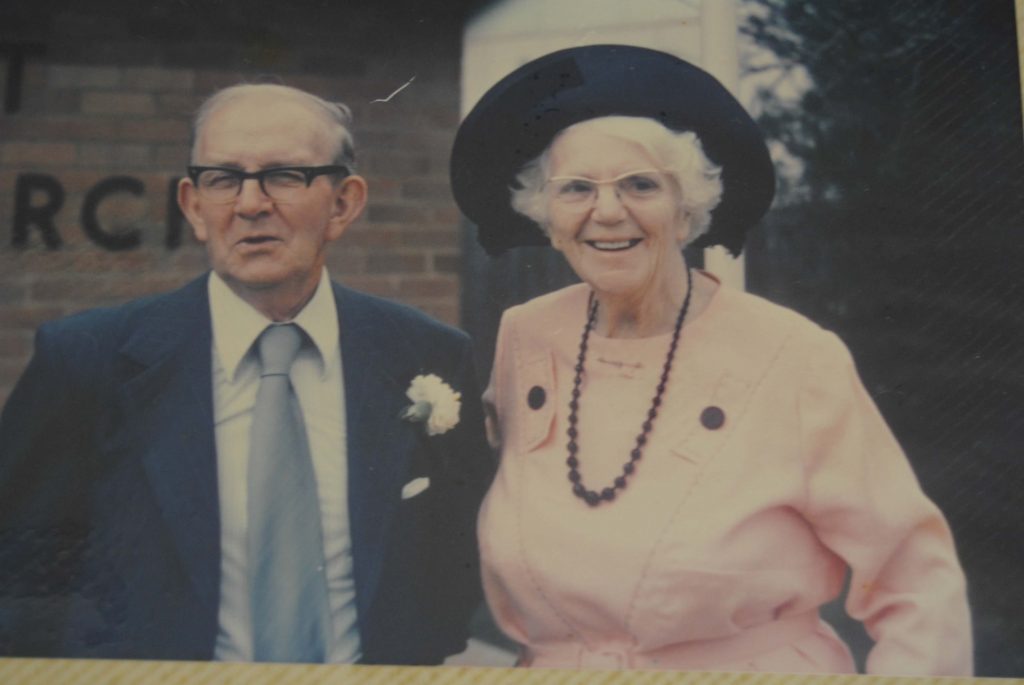 In the ICU, I had two blood transfusions, my kidney and spleen removed, a leg reconstruction and a skin graft. But I couldn't eat for weeks and that's when I remembered my Sunday School days and God and Jesus – so I prayed a simple prayer: "If you are there God, I really need your help right now." I woke up the next day feeling great and ravenous. My turnaround was the talk of the hospital. The head doctor even brought trainee doctors to my bedside to examine this amazing patient. In my heart, I realised this God of Sunday School was close and real and had spared my life for a reason, as I was about to discover.
After my accident, I spent two months in hospital next to an elderly man who seemed so miserable — and then one day, quite unexpectedly, he took his own life. His death was tragic and sad on so many levels and raised questions in me about life and purpose. I continued to wrestle with big life questions after leaving hospital and then I went to stay with a mate in his caravan. One chilly morning, while my mate was at work, I flipped open my Bible to 2 Thessalonians chapter 1 to beautiful scriptures about faith, God's love, and His return. Every verse spoke directly into my heart and for the first time, the Bible came to life. I started reading it every day and seeking God for direction. My faith 'muscles' were growing. Six months later, my uncle – an Anglican priest – asked me to help him move to his new parish in WA. I rode back to Sydney on my restored 1942 Harley via the Nullarbor Plain, which is nothing but sky and earth.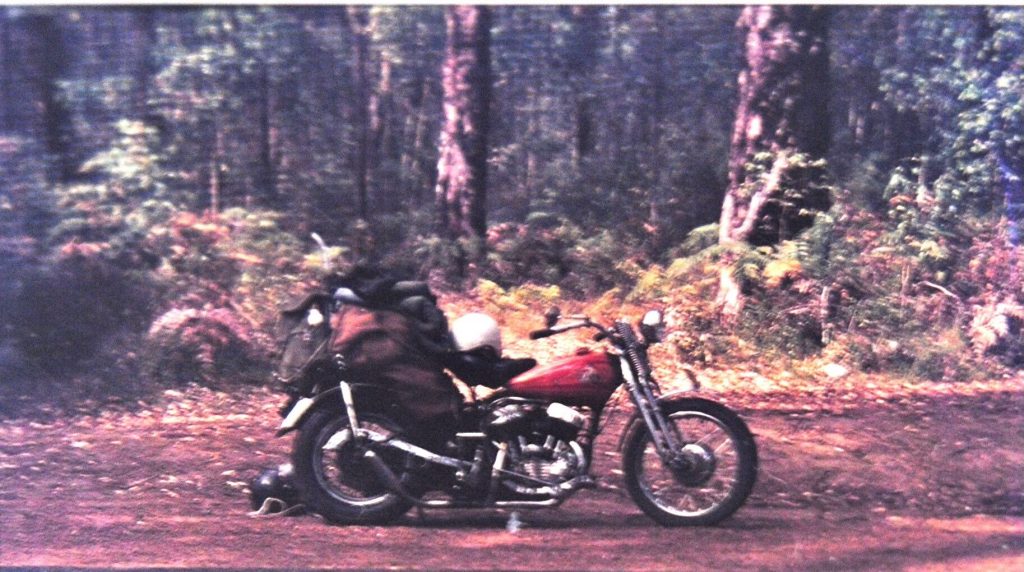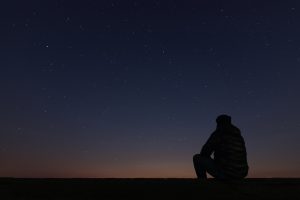 Halfway home, I felt a deep sense of loneliness settle over me. One night, I shouted into a black sky, "Lord, please do something with my life!" God answered quickly and within days, I met a young man on the street who gave me a Bible tract. We exchanged numbers and he invited me to his Bible study group where I shared my desire to become a missionary. They encouraged me to do a Bible course which I did. After six months of study, I was ready. But where?
One afternoon, on my way home from another soul-searching bike ride, I popped into the local library and was drawn to a massive atlas sitting on a table. It flipped open to a double page map of Indonesia. I knew that was it. The next day, I received a letter from an Indonesian girl I had met on the street weeks earlier who told me about the great need for the gospel in her country. Around the same time, I had a conversation with a guy I'd met at Bible college in Australia who was now working in Surabaya and who asked me to come and help for three months.  So, I packed my backpack and thirty percent of the insurance money from the accident and left on my adventure. The rest I gave away. Everything was falling into place, but I was still lonely.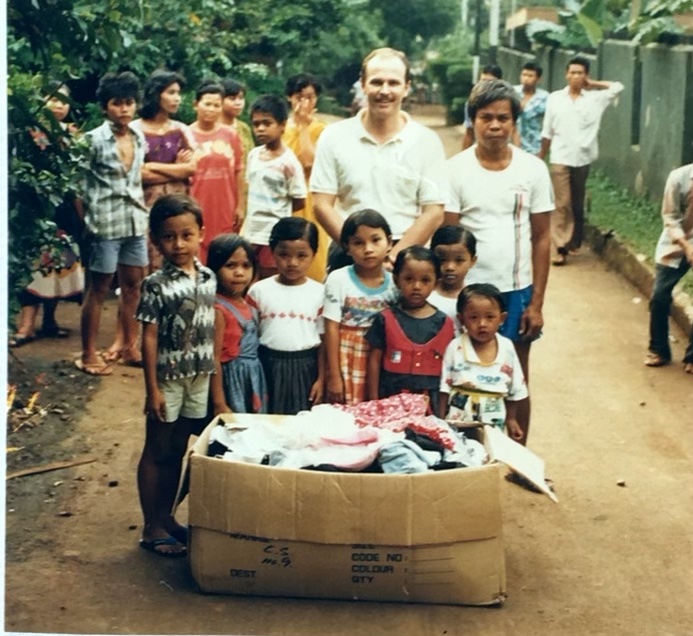 If God could bring me back from the dead, He could find me a wife and that's what I prayed for. On my twenty-fifth birthday, our mission's school had an open day and I saw her – a beautiful, young Indonesian lady, who had all the freshness and excitement of a new believer. In a God inspired twist of fate, we ended up studying the Bible together and began dating. In 1983, we married, and the following year, gave birth to our first child and moved to Japan, then China and Korea.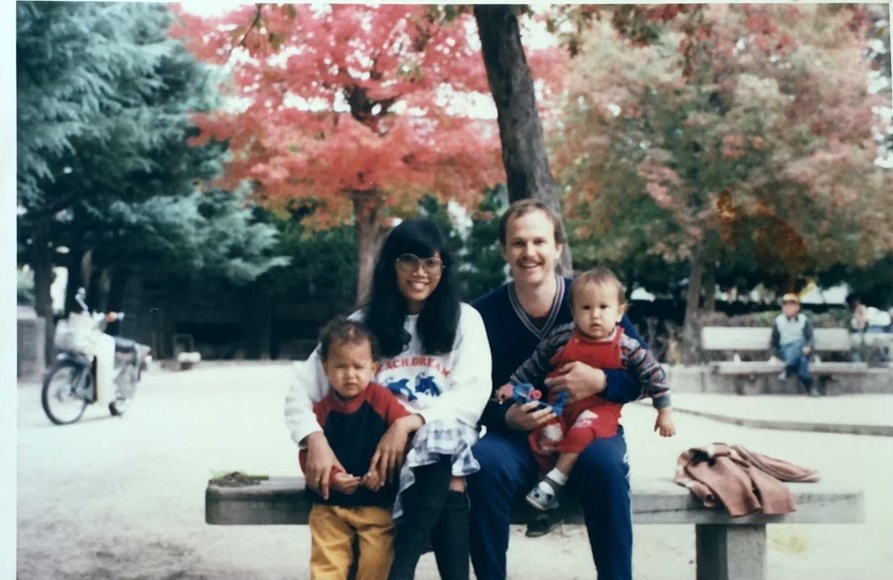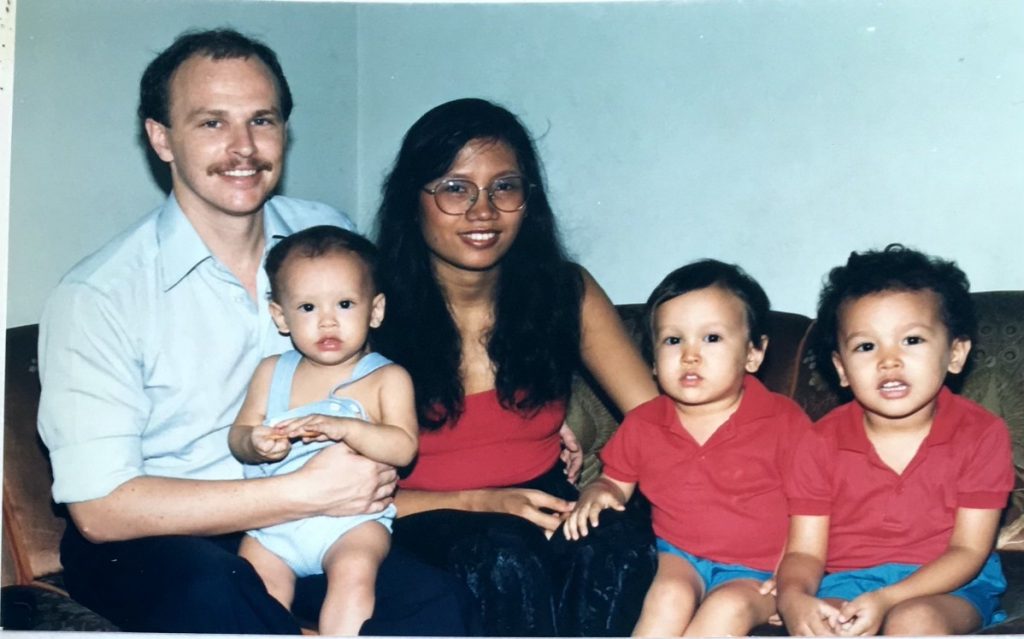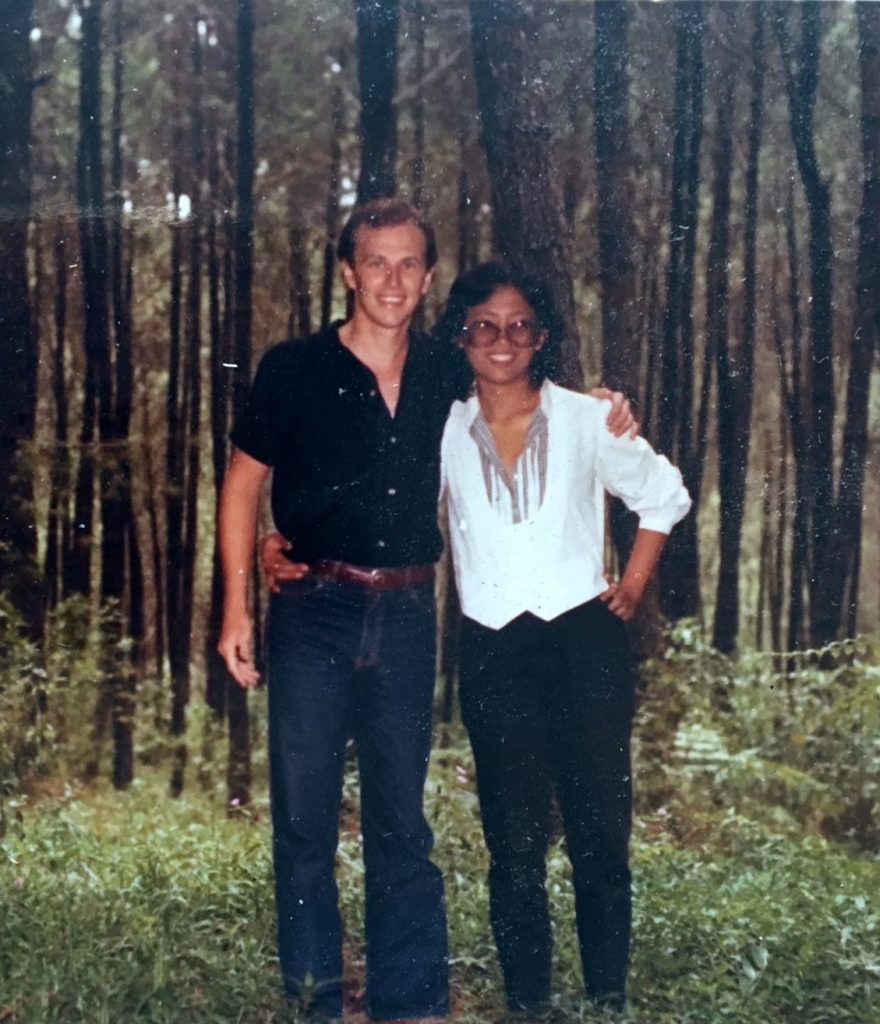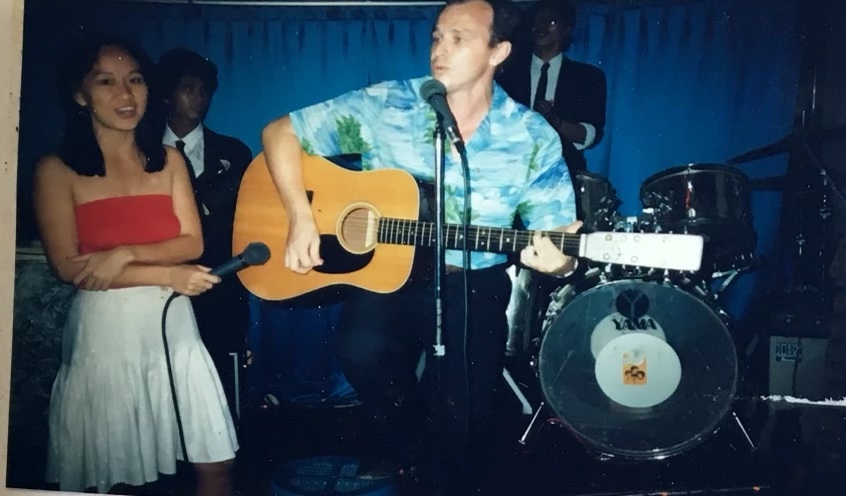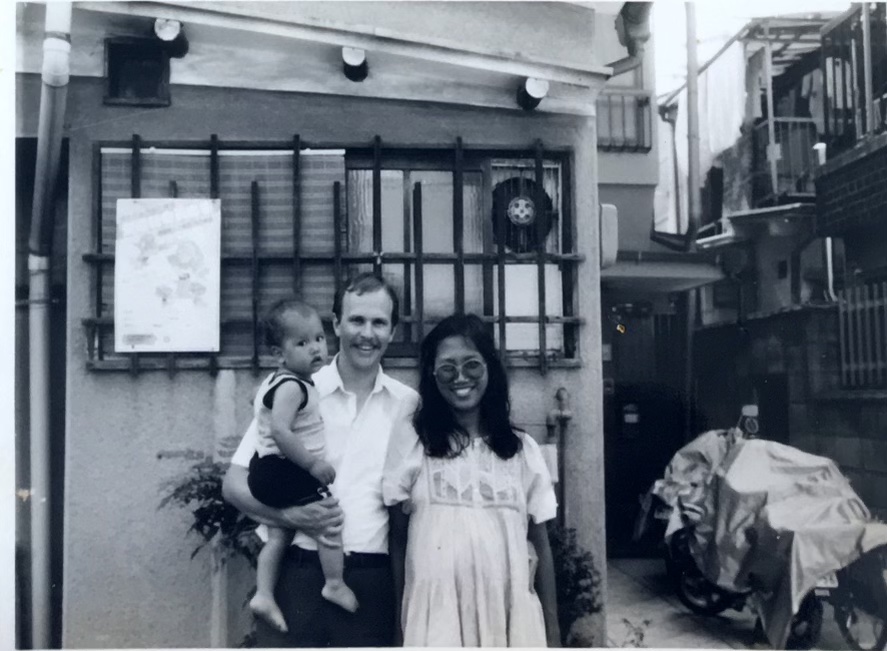 Over the next 10 years, and five children later, Popie and I witnessed so many salvations and miracles. One time, we had to make an unexpected trip to Hong Kong to renew Popie's passport but didn't have the money, so we prayed. The next day, at the airline counter as we were pricing flights, we noticed a large-framed Canadian businessman in a heated conversation with the airline staff. I could tell what the argument was about, so I intervened. Afterwards, he thanked me and asked me what I was doing in China. I cryptically told him I was a teacher and sharing the light. Turns out, he was a Christian and invited us back to his hotel. That night, we worshipped and prayed together, and before leaving, he gave us a wad of cash – enough to cover our flights plus more. Then he asked us to deliver a letter to an employee in Hong Kong who gifted us with more money – some of which was used to buy clothes for our children but most we gave away. When we put God first, He is faithful.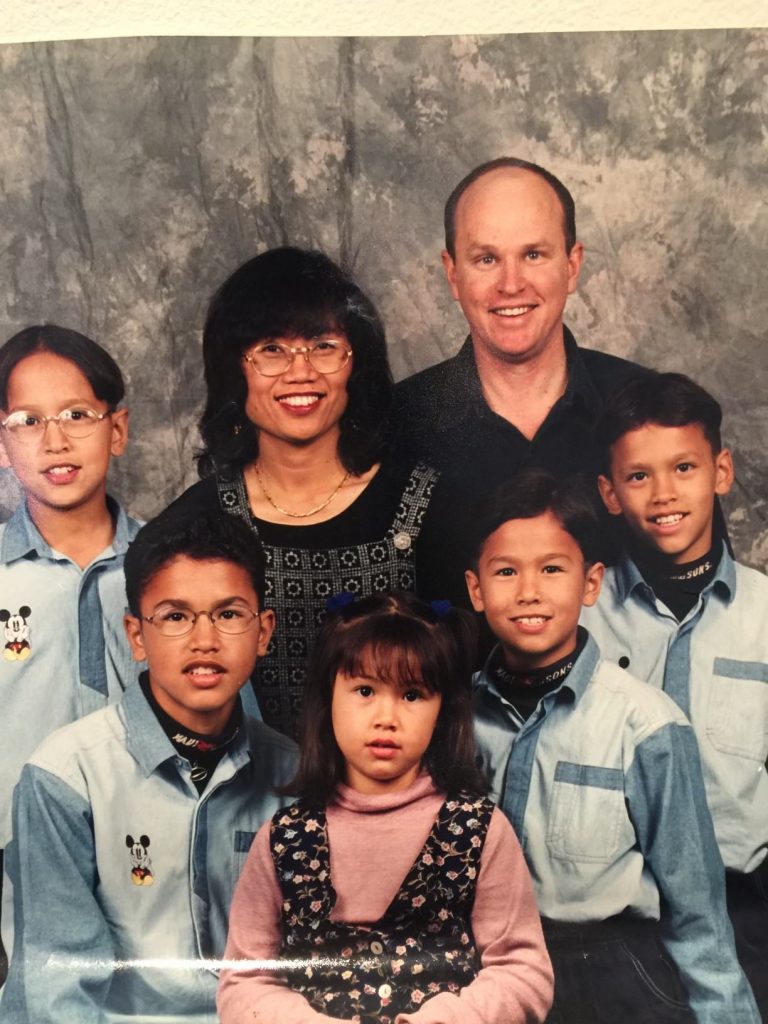 Eventually, we left the mission field for Sydney and then moved to Perth, where we both got jobs in a Baptist school – but over time, I became spiritually dry. One Sunday, our son invited us to Hillsong in Sydney. It wasn't at all what we expected, and the message was just for us. Since then, we have joined Hillsong in Perth and served in various roles including pastoral care. In our time at Hillsong, I have seen chains broken over my life. My leadership has been transformed. I have become a better husband, father, and grandfather. Our church has had some challenges, but I don't focus on that. I focus on the fact that the people of Hillsong love Jesus and are just as passionate about reaching the lost as I am.