Last updated 30 August 2022, 1:30pm AEST
More GOOD News!
As mentioned in our previous update, the new home of Hillsong College USA and Hillsong OC is 17475 Gillette Ave in Irvine, California. We are currently in the process of obtaining the permits required to occupy that building.
We are excited to announce we have signed a month-to-month lease for another facility in Orange County to start College! We will run our incredible programs as per normal in this temporary building until our permanent building is move-in ready. The location of our temporary building is: 31571 Rancho Viejo Rd. San Juan Capistrano, California.
We can't wait to see you there on September 6th for the start of Welcome Week. Get ready to be raised, equipped, empowered, and released as we create moments for the Spirit to speak to us this semester! There's still time to apply for this fall semester, click APPLY to submit your application today!
---
To all our students, future students, and your families,
We have very EXCITING NEWS!
As of August 8th, 2022, we have officially signed a lease for the new home of Hillsong College USA and Hillsong Orange County! Located 13 minutes from the beach, 5 minutes from the John Wayne International Airport, and in the 3rd safest city to raise a family, we are excited to announce that our new church and college facility will be at 17475 Gillette Ave. Irvine, CA 92614.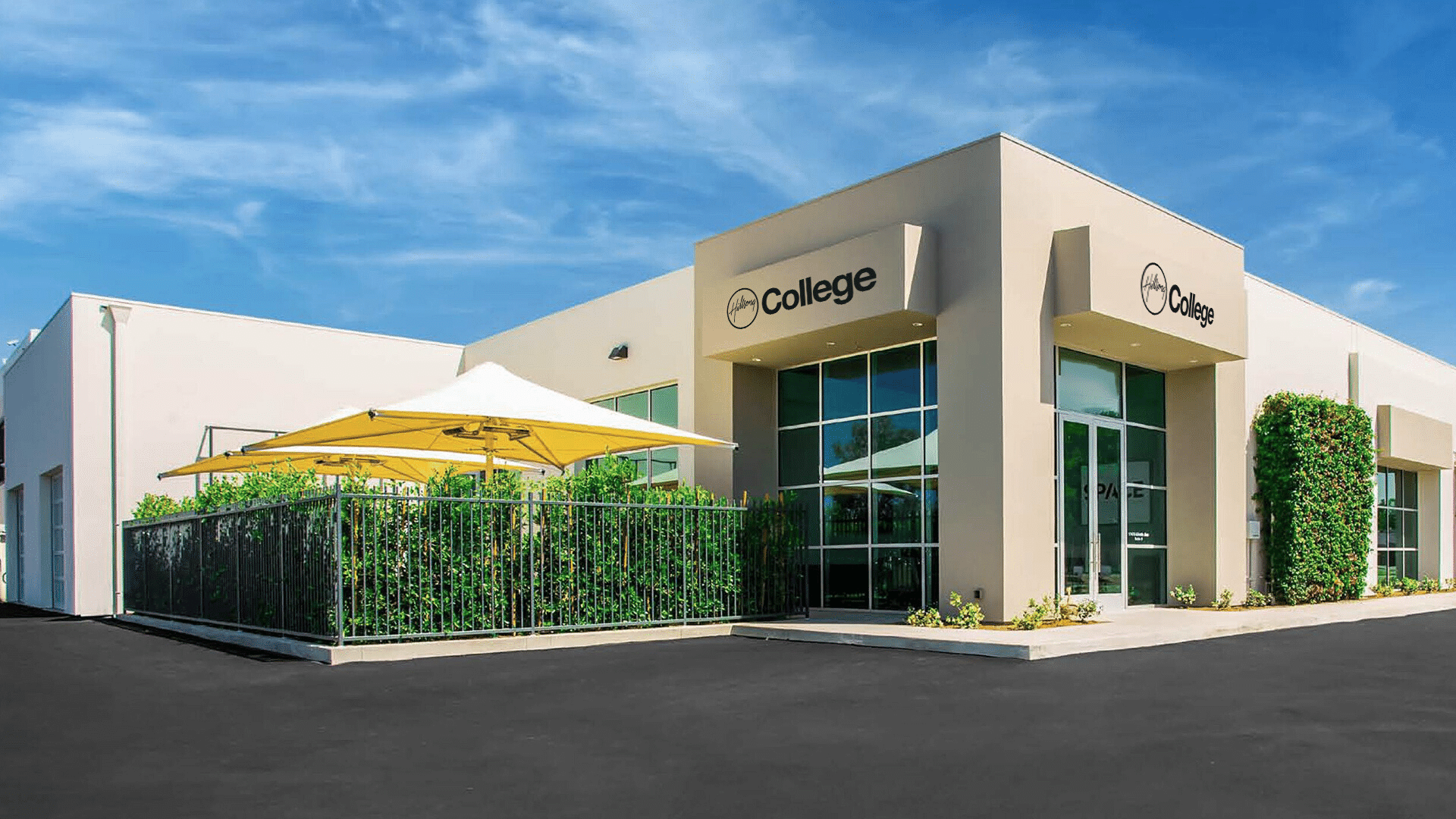 This is a state-of-the-art facility that will accommodate all our college and church needs across the week.
The lease requires us to obtain and submit an operational permit to the landlord which activates the 30 day move-in period. We are currently securing a city permit for college to operate during the week. We do not foresee this taking much time, but we also do not have a specific date on when this will be approved.
If we aren't able to secure the permit before our semester begins, we will run classes in person at offsite locations.
Either way, we will be fully operational in Orange County, California come September 6th for Welcome Week, and we are so excited to see you.
If you find yourself with further questions, please feel free to email our team at [email protected] . The future is bright for Hillsong College USA, and we look forward to the days ahead!
Kindest regards,
Lee Burns | Executive Vice President of Hillsong College