"I would say to anyone else who might be facing loss, "Don't give up. God will do immeasurably more than we can ever hope or think if we don't lose hope." 
Semra, Berlin
I knew instinctively there was something wrong even though in the early part of my pregnancy my doctors had told me everything was okay. At my 22-week scan, the obstetrician confirmed my worst fears. "Your baby is not well and will not survive outside the womb," he said to us. Our son, who we had already named Ean, had a rare condition called arthrogryposis multiplex congenita, which meant his bones weren't growing and his nerves weren't developing normally. I was in shock. My husband, Stephan started crying.
When we got home, we closed the door and broke down and for the next week, tried to process the news. I knew we didn't have long with our baby, so I started speaking to him. I told him his dad and I were really sad and that we loved him. I prayed for him and told him God was there for him. Over the next few weeks, I started eating food babies and small kids love. We went to animal parks and read to him at night. We did what we could to give our unborn child good moments. Perhaps it was our way of coming to terms with everything.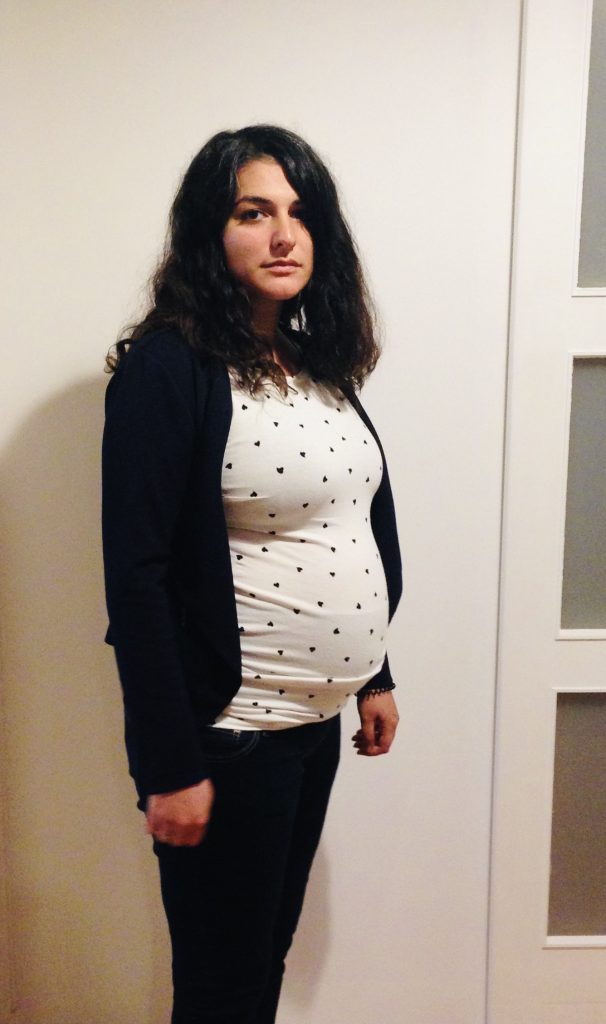 We continued to have checks and then at the 25-week mark, the doctor gave us more sad news. He told us Ean's heart rate was very weak, and he might not survive long. He advised me to check into hospital and have an induced labour. At 27 weeks, I gave birth to Ean Immanuel. He was fully formed but had already passed. In the days that followed, we cuddled him, prayed over him and cried many tears.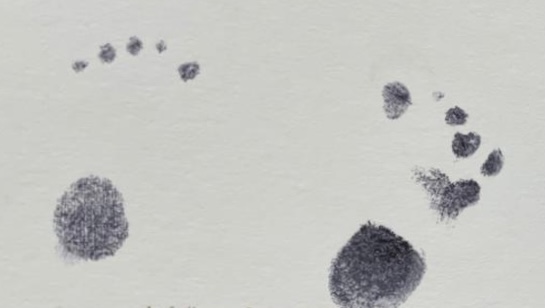 Friends from Hillsong Berlin reached out and offered us so much support. The lead pastors, Mark and Joyce, came to see us at the hospital and conducted Ean's funeral. It was a sad day. We sang Hillsong Worship's, What a Beautiful Name and As It Is in Heaven and with aching hearts, said goodbye to our tiny son. I wasn't angry with God and when anyone suggested God was to blame, I would say to them, "NO! This is not God's business. God is for us and He loves us." In my grief and brokenness, I felt the presence of the Holy Spirit so powerfully and I drew strength from Psalm 62:6-9. "Truly He is my rock and salvation. He is my fortress; I will not be shaken."
After losing the baby, we had so much love and support from our dinner party Connect group at Hillsong Berlin and from the core team leaders. They were with us in the darkest moments and in the light that was to come.
A year on, we tried for another baby but lost this one at six weeks. Then a gynaecologist friend of mine from church suggested I have some blood tests to see if my hormones were normal. She found I had high blood sugar from insulin resistance, and we set about stabilising this. In the meantime, the two of us prayed over the phone each week for a year. We were both believing for miracle babies. We also prayed for all the other women in church who wanted babies and put in regular prayer requests at Sisterhood and at Colour Conference. I knew that Pastor Bobbie had seen many miracle babies after praying. In the middle of 2020, my Gynaecologist friend became pregnant and then a month later, I too fell pregnant. One other couple in our church also got pregnant. At 8 weeks I went to my friend's clinic and had an ultrasound.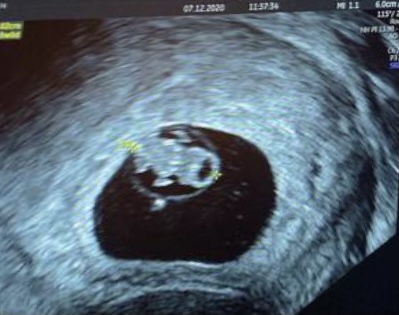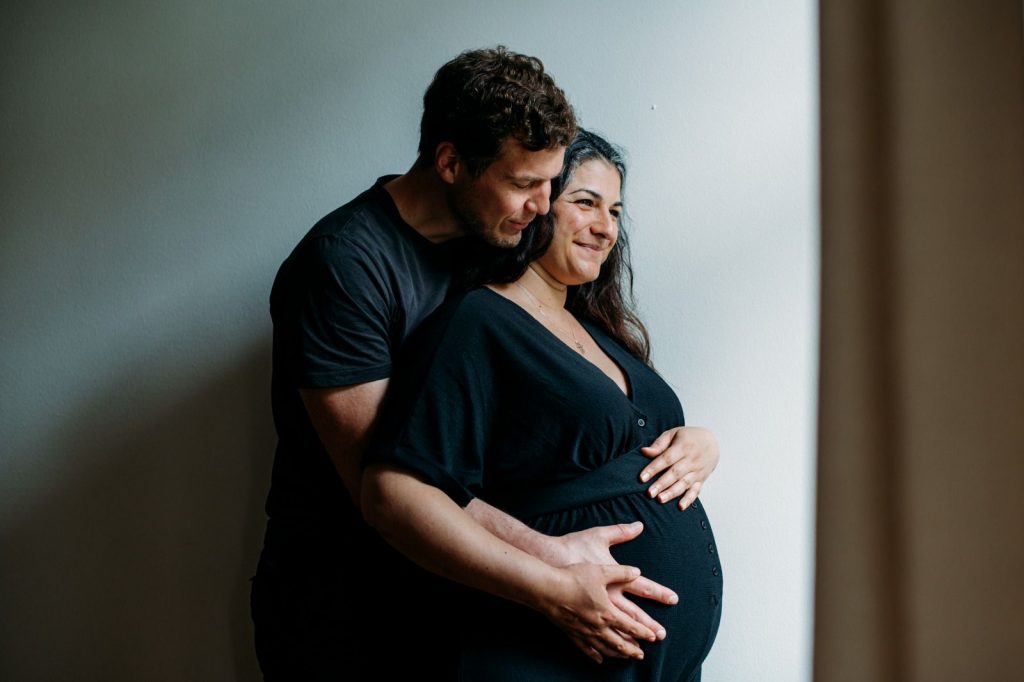 It was the most beautiful moment when my friend pointed to the screen and said, "Look right there! I can already see the hands and feet." At the same time, we both teared up and said in unison, "Thank You Jesus!" It was such a gift to have a friend I could share this moment with. Our son Elias Albert Lukas was born at 5.39 am on the 21st of July 2021. When I heard his cry and held him in my arms for the first time, I felt like my heart would burst. Both Stephan and I cried. This time, it wasn't tears of sadness, but tears of joy and thankfulness. He was perfect. God's masterpiece.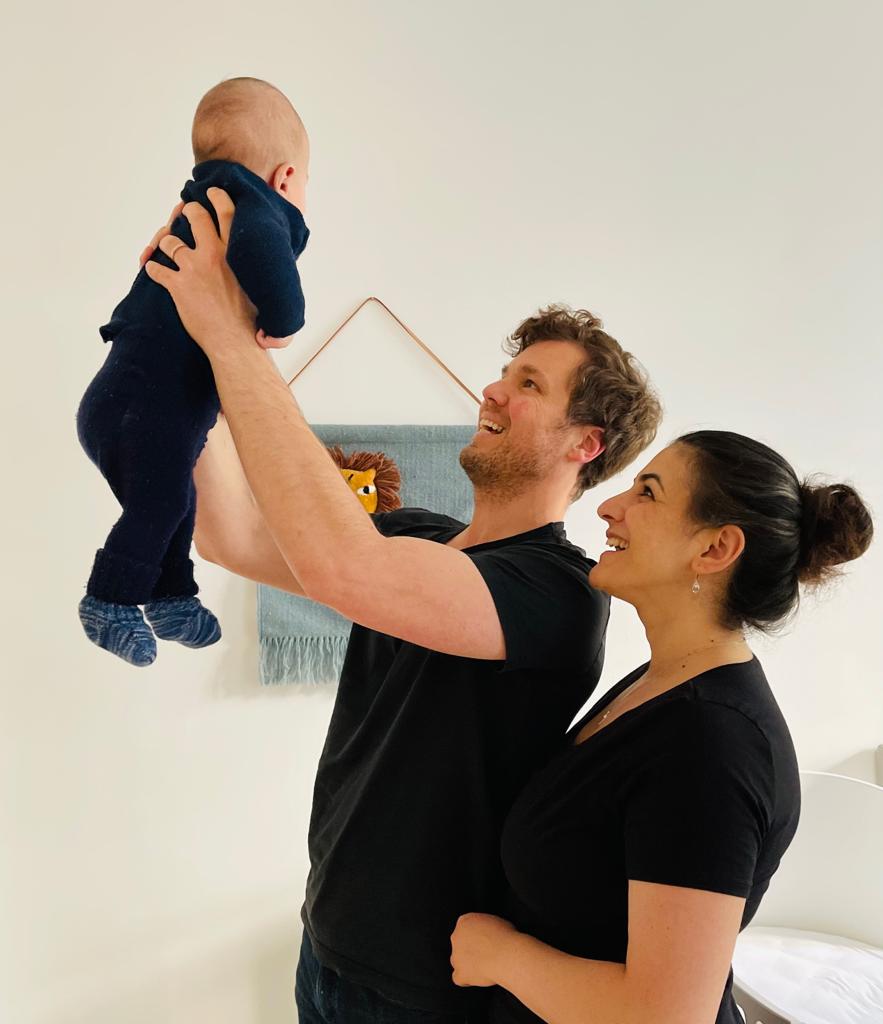 For the next two weeks, friends from Hillsong Berlin came to see us and cooked us meals and sent us flowers. In September, we took our son to church for the first time and dedicated him to the Lord. It was a beautiful resolution to our sad story, and to anyone else who might be facing loss right now I would say, "Don't give up. God is for us and with us and will do immeasurably more than we can ever imagine if we don't lose hope."