With NSW, VIC and SA back in lockdown in Australia, CityCare has once again paused our core programs to shift to Emergency Food Relief provision and distribution.
Beginning with Melbourne going into lockdown in May, CityCare has become a critical point of contact for many individuals and community organisations who have once again found themselves in a vulnerable place.
Loss of jobs, redundancies, reduced incomes, children learning from home, has forced people who were just beginning to recover, back into situations they had hoped never to return to.
The consistent, hard work done by our staff and volunteers during lockdowns last year, has ensured that many community organisations know that they can rely on CityCare to assist them in their time of need.
CityCare has distributed 2,193 food hampers since May which equates to approximately 54,825 meals in the last two months to 25 community partners and schools across NSW and Victoria.
This week, due to lockdowns being extended, some organisations have had to close their food relief services due to lack of funding, lack of staff capacity – with many relying on volunteers and staff not being able to travel – or reduced food capacity and not having enough items to cover need.
Organisations like Salvation Army Street Level Mission in Redfern, who rely heavily on volunteer support to operate their food relief service, can no longer provide direct food relief but are continuing to refer clients via phone to other organisations.
We have also seen an increase in Aboriginal and Torres Strait Islander focused organisations reaching out to us for the first time in years which we believe is due to the increased local need and hard work being done to strengthen relationships within the local community.
All have begun referring their clients to CityCare.
Our doors can only remain open thanks to the generosity of the people of Hillsong Church. Without your firm belief that the Church can be a beacon of hope in the community and your selfless giving towards those in need, we too would have had to close our doors.
But we remain open; assisting those that are referred to us, ensuring no one goes without and will continue to support our incredible partners when their doors open again.
Below are just a handful of stories from our staff of the impact you are having in our community at this time.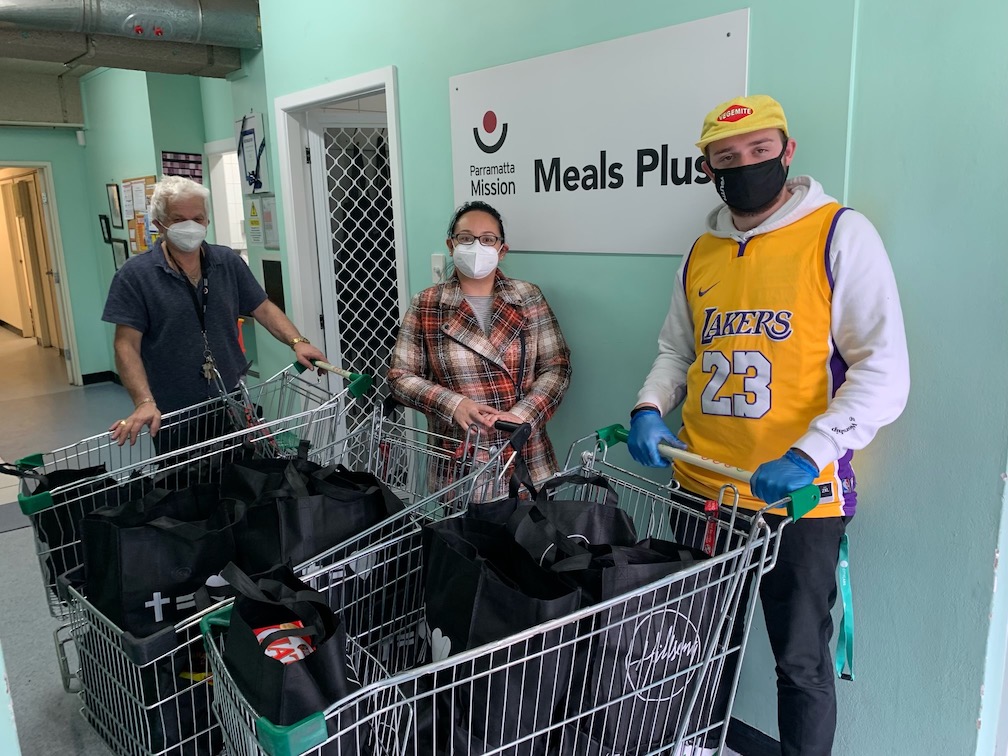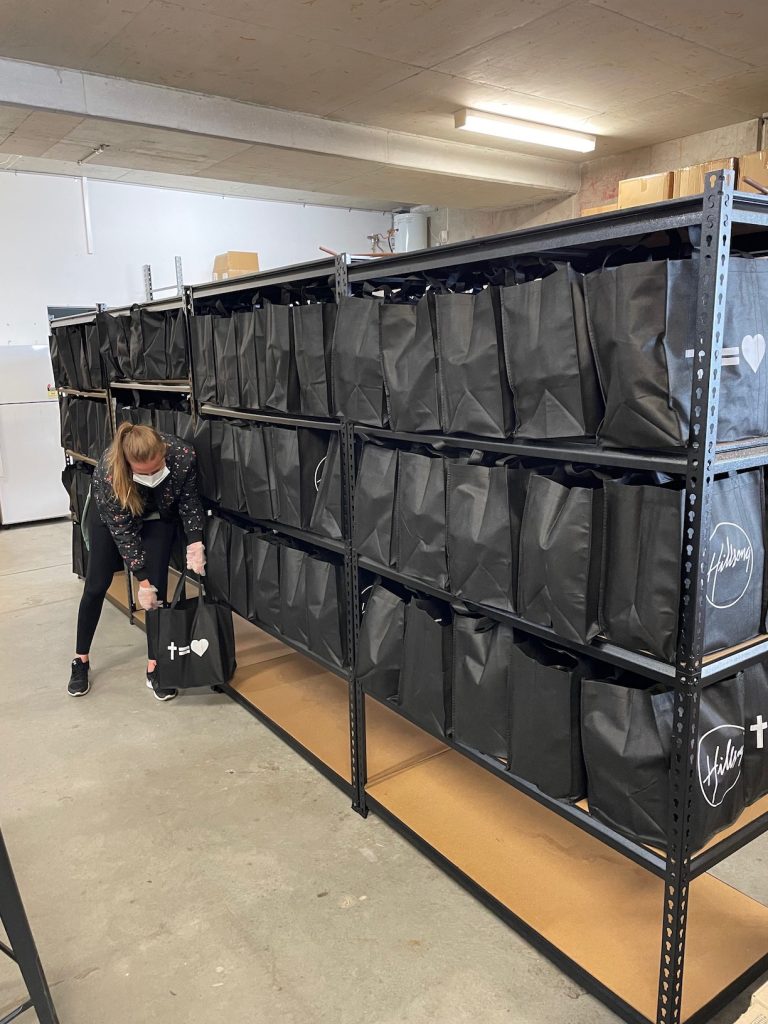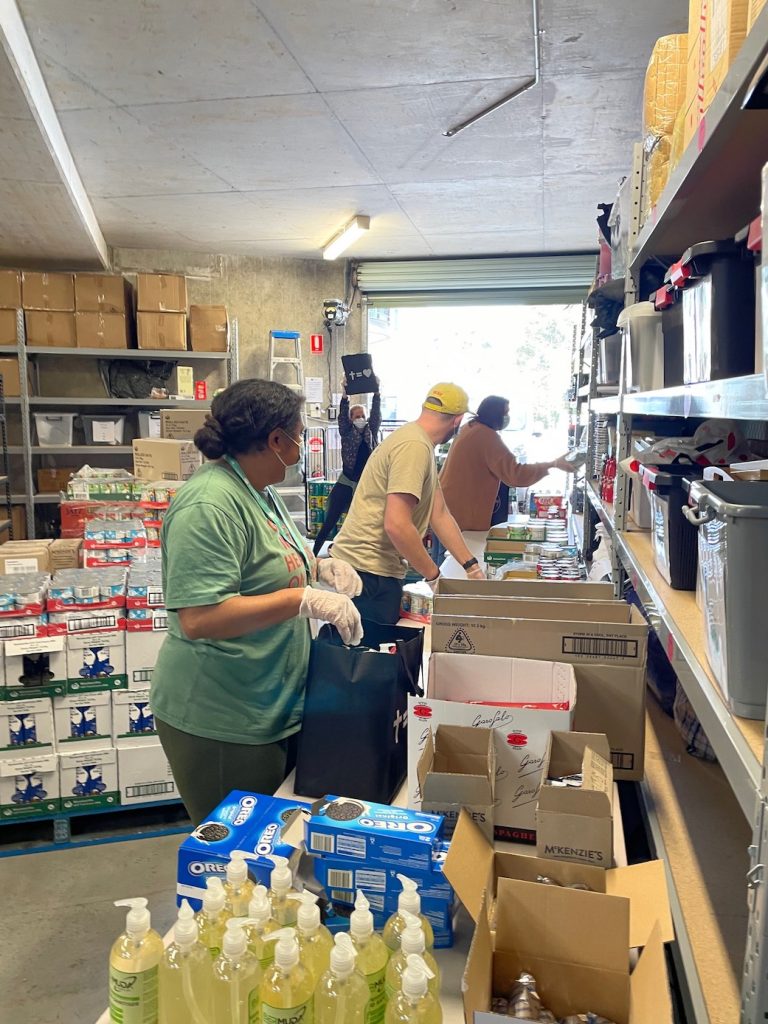 NSW
​During week one of Sydney's lockdown, it was really encouraging to see our team be able to pivot and respond so swiftly to the immediate financial stress that was being felt by many families and individuals. We distributed 208 Emergency Relief food hampers to eight partner organisations and attended to numerous individual and community responses as well. The feedback we have received so far is of immense gratitude, with agency staff explaining that a lot of the food relief is going towards families and individuals who rely on casual work and have been hit hard by the stay-at-home orders. We will continue to cement these important relationships as well as be on the lookout for opportunities to strategically work together and potentially see how CityCare can support them through our other programs in the future.
​This week we've also been able help college students and other people within the church which has been really great as well as our organisations and individuals in the community. 15 hampers went out to First Nations families in the Mount Druitt area, when our partners put out an urgent call out for some really desperate families, I love that we were able to respond. Another of our partners, Community Care Refugee will pick up 70 hampers next week, a bag for each of their refugee families.
– Mel
Last week, we donated hampers to 17 organisations across the Redfern/Waterloo and City area. Although charities have been more able to support community this time compared to last year there is still an ongoing high demand for food.
​We also donated hampers to Endeavour High School via their Welfare Teacher last week. It's been great being able to support families through our school programs and empower the teachers to support their students in this way.
– Dani
So many grateful and relieved people who have received food over these last few weeks. My highlight this week would definitely have to be helping the Uni students, the staff of which were so, so grateful to have us come alongside them in support. We only dropped them off mid-morning and there must have been a mass race to the pantry because there were so many photos of students coming to collect the bags later that day. We talk a lot about strengthening relationships through this season and I think it really means a lot reaching out to our schools in this time, whether they're in a position to accept help or not. I think a lot of the other organisation go a bit quiet and it's a strength of CityCare that we can remain very present during crisis times, letting teachers know we're supporting them as they support their students. A teacher at one of the schools we support emailed today and said "Thank you so much for the work you do for the community. You make the world a brighter place :)"
– Heidi
We're giving out around 200 hampers per week at the moment, the majority through schools and the welfare teachers or via community organisations. Rather than doing big hamper drop-offs we're working weekly with organisations and giving as their clients need it. Unfortunately, like last year, most organisations are having to close (salvation army, Factory, Oasis etc) because they don't have funding or food and therefore they are sending many clients to us.
– Eva
VIC
We received an EFR request online for a single mother and her 3 daughters, she had recently become unemployed and must have found us via one of our social posts. I had contacted her early morning to arrange a pickup of fresh produce and hampers. When she arrived the sense of hopeless was evident, she was desperately trying to fit in a time around her doctor's appointment to come in, but we were ready, standing with hampers, frozen meals and a box for her to help herself to some fresh produce. Her gratitude was evident.
– Dave
One of our EFR drop offs was to a single mother of four kids, and when we got to the door they told us the food was just in time for two of the kids' birthdays next week. The kids were so excited and kept saying thank you to us for coming. So glad we could make their day!
– Amy
​One of our staff Rita, did an EFR delivery to the Collingwood Towers. The response was really overwhelming from the residents and it is places like this where the impact is felt immediately. Rita's engagement with the residents was so great and the comments from the community was huge.
–  Dave
On Tuesday I had received a call from Families who resided in Housing Commissions in Footscray requiring urgent food relief. They had no idea what to expect as all that they were told was to come around the back so we could help. There were two families and they were blown away with how easy and uncomplicated it was. They left us with hampers, fresh produce and frozen meals.
– Rita