Volunteering brings people together, it builds communities and creates a better society for everyone. This week, we celebrate all our amazing volunteers across Hillsong Church.
This National Volunteer Week (16th – 22nd May), Volunteering Australia is urging Australians to celebrate the power of volunteering to bring people together, build communities and create a better society for everyone. Hillsong Church would like to thank the many volunteers who faithfully serve in our churches across Australia.
One of the character traits that has marked us as a church has been the incredible volunteer spirit of the many people who make up Hillsong church. In generously giving their time, our volunteers help create a sense of community and home for others.
"Hillsong Church is not built on the gifts and talents of a few, but on the sacrifice of many"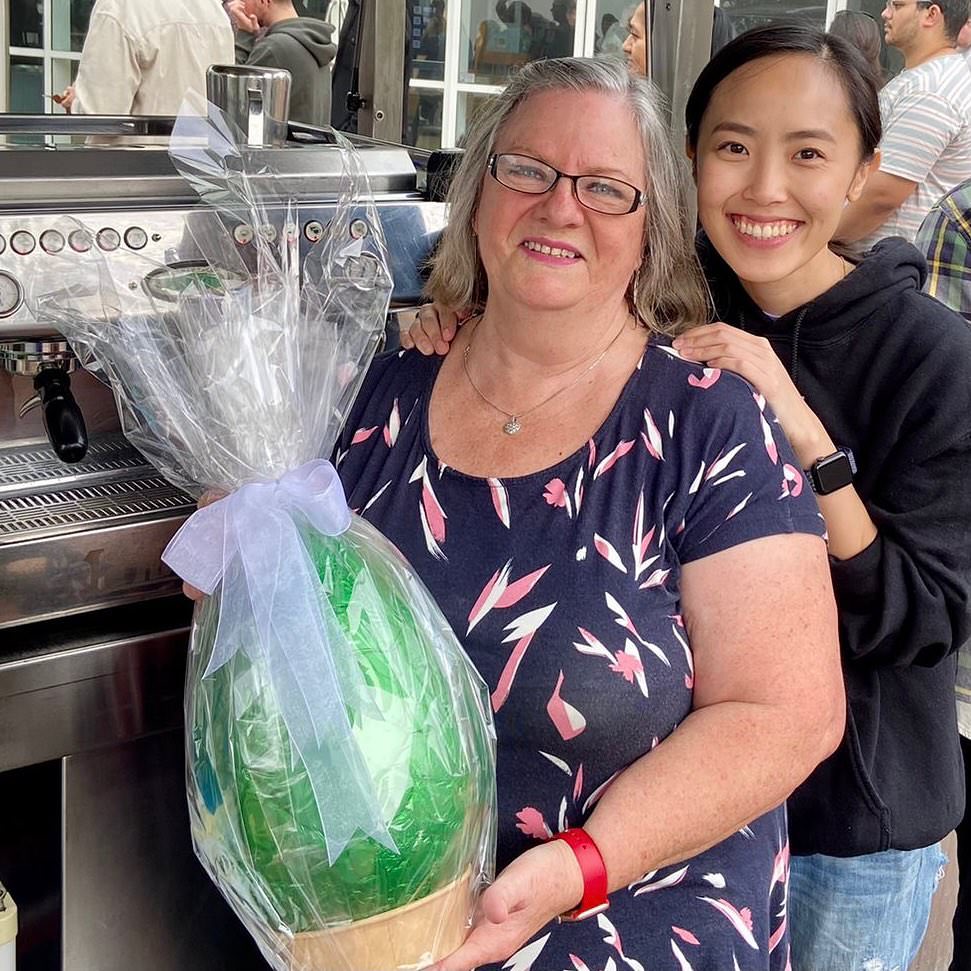 Christine, Hills Campus Volunteer:
Christine from the Hills Campus has been volunteering for 13 years and started back before it was Comma in 2009. "I love being around the people, talking to people, it makes me feel blessed to be able to help people connect as the first people they might meet at church", Christine said. When asked what the benefits of volunteering are, Christine answers, "It doesn't have to be scary, find something you are passionate about. One of the first things I volunteered for was in the welcome lounge, then in the kid's entrance, and now I  have moved into the coffee and catering area. There are so many ways you can volunteer in church and the blessing that comes back is incredible." Christine also shares the generational impact volunteering has marked on her family, "I have a heritage where my parents always volunteered in their church, therefore volunteering and being of service has always been in my DNA, and its truly and a blessing to do it. I have translated this to my children, my daughters serve in Hillsong Kids and my son helps to welcome those in the carpark. There are so many areas you can volunteer in church, it's finding the place that you are passionate about."
Volunteering Australia recently released research in February 2022 which revealed the motivations for volunteering. People reported multiple motivations for volunteering with the most often cited being to help others, for personal satisfaction and to do something worthwhile. One in five people (20.8%) reported undertaking volunteering to learn new skills or gain work experience.
Volunteering at Hillsong Church is a brilliant way to build great friendships whilst also practically helping build the church and making weekend services amazing for all who come and attend.
We would like to thank, celebrate, and appreciate all that our volunteers do at Hillsong Church.
There are many opportunities to volunteer at Hillsong Church. If you are interested in joining one of our great teams, click here.