A Q and A with Pastors Eric and Sofia Mole
Uruguay has earned a reputation for being "the most secularized nation in the Americas." More than 17% of the population identify as atheist or agnostic, and as many as 45% of its citizens claim no religious affiliation. But those statistics don't intimidate Eric and Sofia Mole, the pastors of Hillsong's newest campus in the capital city of Montevideo.
Prior to taking on his new role, Eric served as a Youth Pastor for three and a half years at Hillsong Buenos Aires which commenced its services almost seven years ago. Then, at the invitation and oversight of Pastors Chris and Lucy Mendez, who helped launch Hillsong Sao Paulo and Hillsong Buenos Aires, the Moles decided to help lead this new campus. While the new Montevideo church was announced in February 2019, its opening was delayed for more than two years due to the pandemic and border closures. In the interim, the planning process continued thanks to input and efforts from a wide range of volunteers and church members.
But Hillsong Montevideo finally held its first service on the 12th of June 2022. The Moles hope their church will help spark a movement of new believers across the largest city of a country famous for disbelieving in God. Here, we talk with Eric and Sofia Mole about the unexpected obstacles they've faced in Uruguay and how they hope their work will positively impact the lives of people within their local community.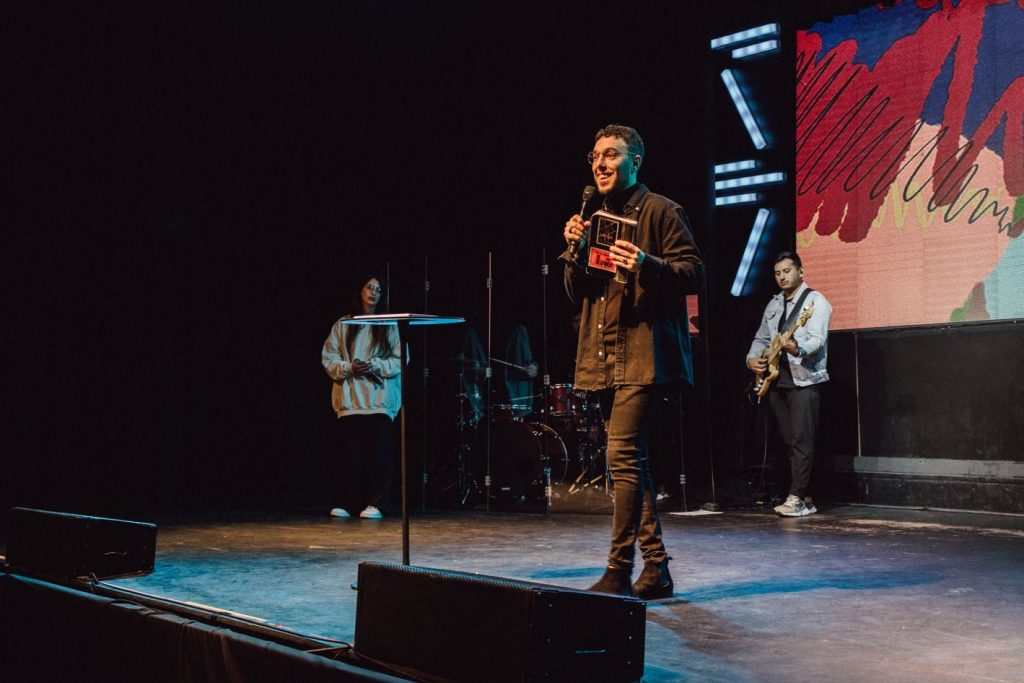 Hillsong Montevideo Campus Pastor, Eric Mole
Tell us about Montevideo, its community and culture?
Montevideo is a beautiful city, full of life, with 1.5 million inhabitants. It is a city characterised by the beauty of the river that meets the ocean a few kilometers to the east. Its views are amazing and relaxing. The culture is strong, the people are amazing, very helpful and always ready to help. Montevideo is a city full of potential.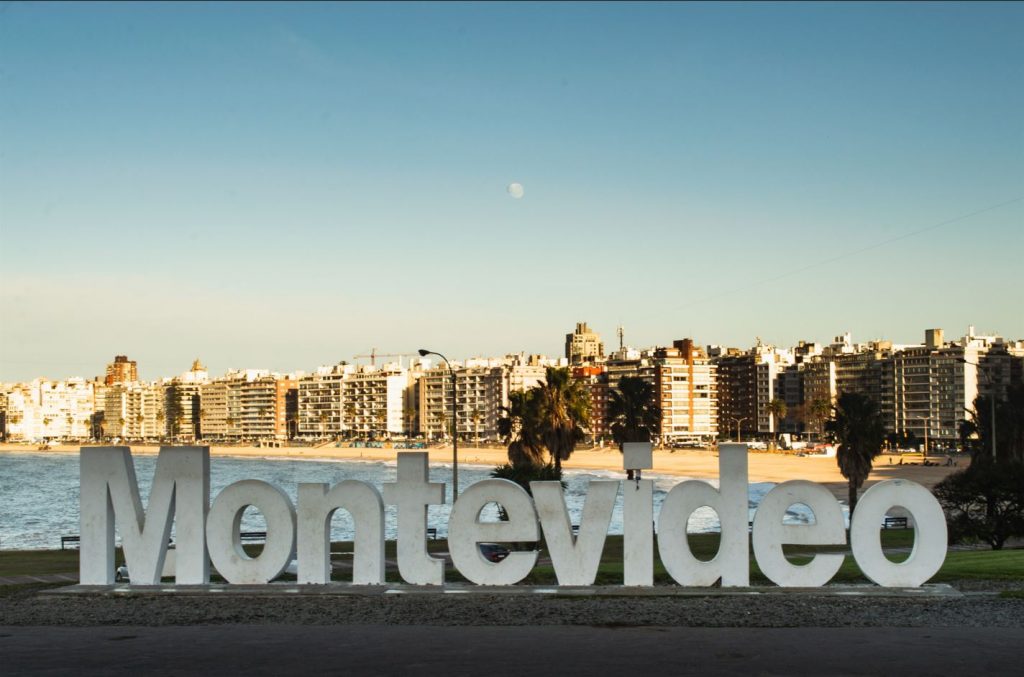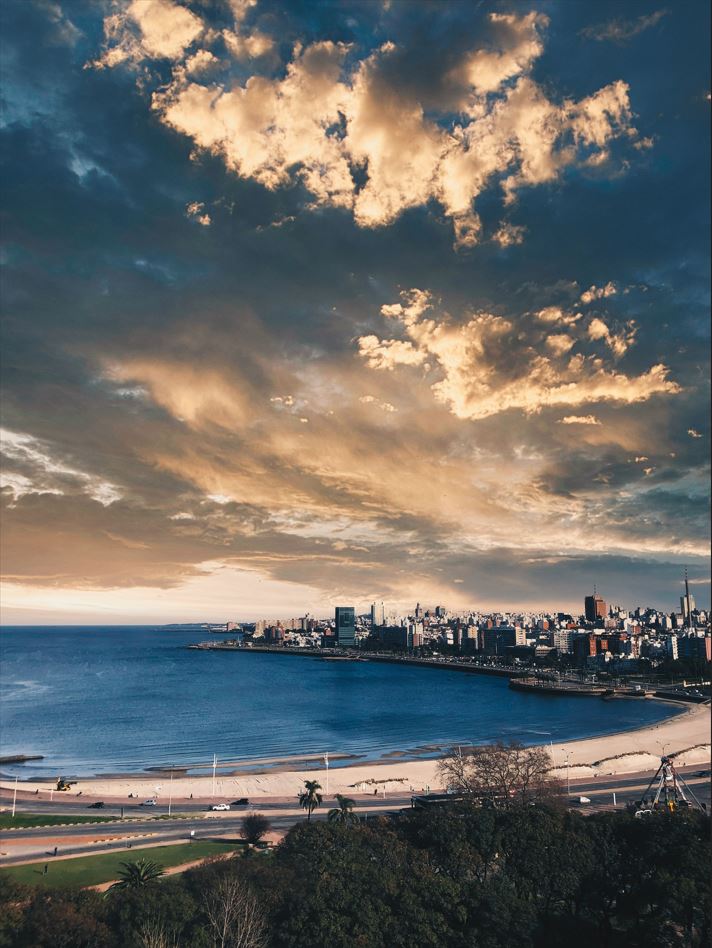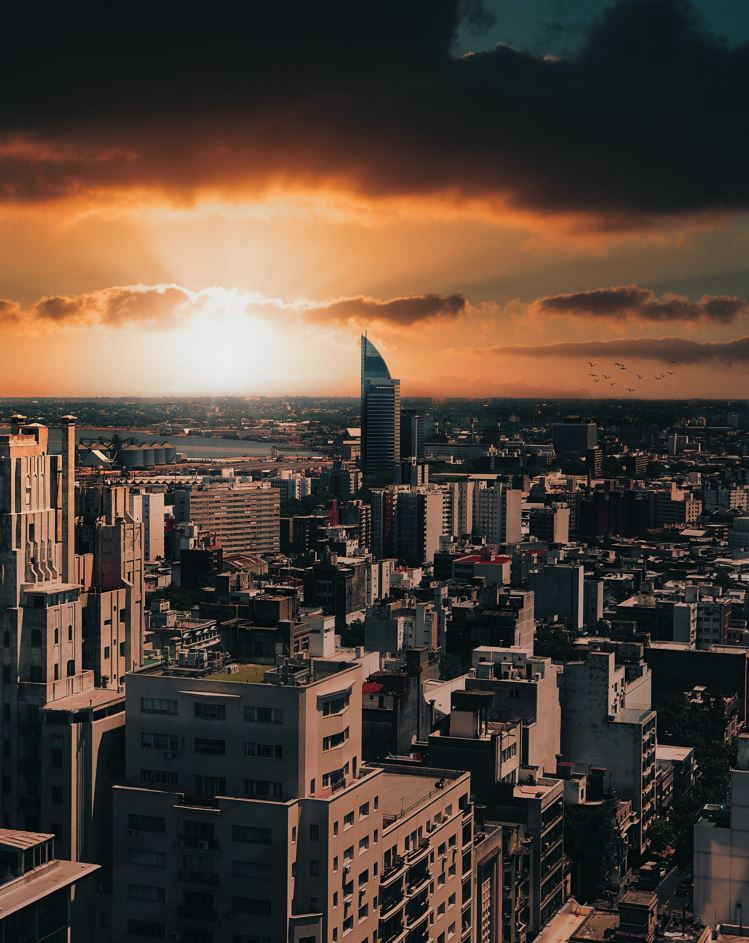 What was the pressing need for planting the new church in Montevideo?
Uruguay is known as one of the most atheistic countries in Latin America. Uruguayan culture is not one of church attendance and most people do not believe in God. Generally speaking, Uruguay does not welcome people who preach the gospel, much less those who believe in God and attend churches. The church in Uruguay is not well received, and that is a great challenge. What fills our hearts with faith is knowing that God's plans for this nation are enormous. The message of Christ is a message that breaks down barriers, changes mindsets and transforms hearts. That is why we need to build a church with the heart of Jesus, and we are fully committed to that.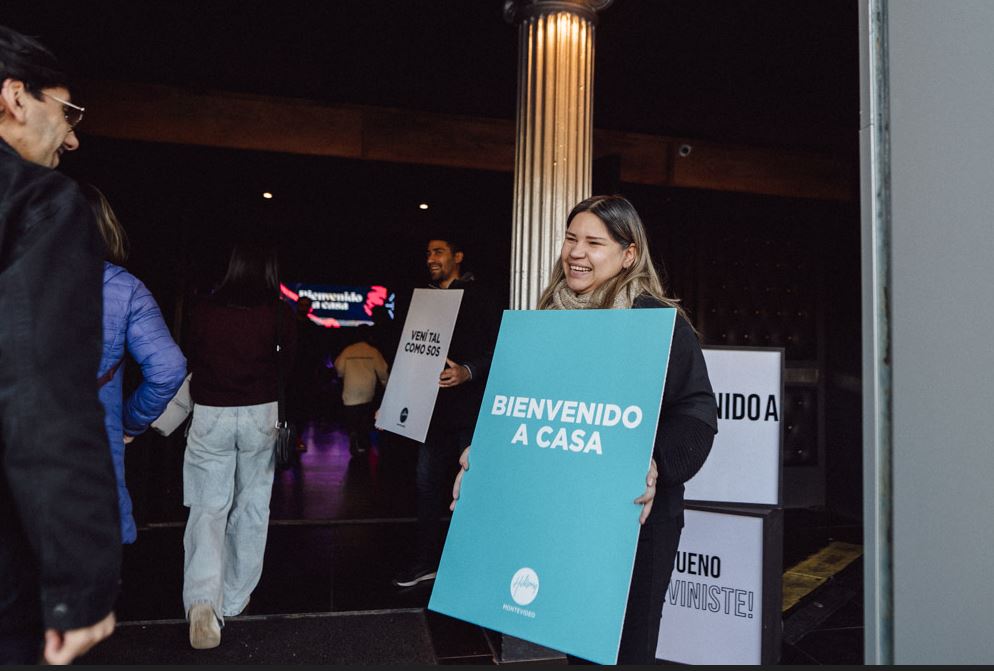 What was the most unexpected thing you encountered?
Well, I think that the most unexpected thing that happened to us was the pandemic — something that froze our plans for a while — just for a while, because nothing can contain what God wants and is building. Our church in Montevideo was announced on February 19, 2019, and we could not start the way we expected because all borders were closed. From the announcement in 2019 to the opening on June 12, 2022. We had to reinvent ourselves and be patient with the process. We started to make bi-weekly zooms and calls with the people who were already part of the church; every Sunday connected with our online meetings with Buenos Aires; and filled with patience, tried to make each person in Uruguay feel connected and part of it — a process that widened us and taught us a lot.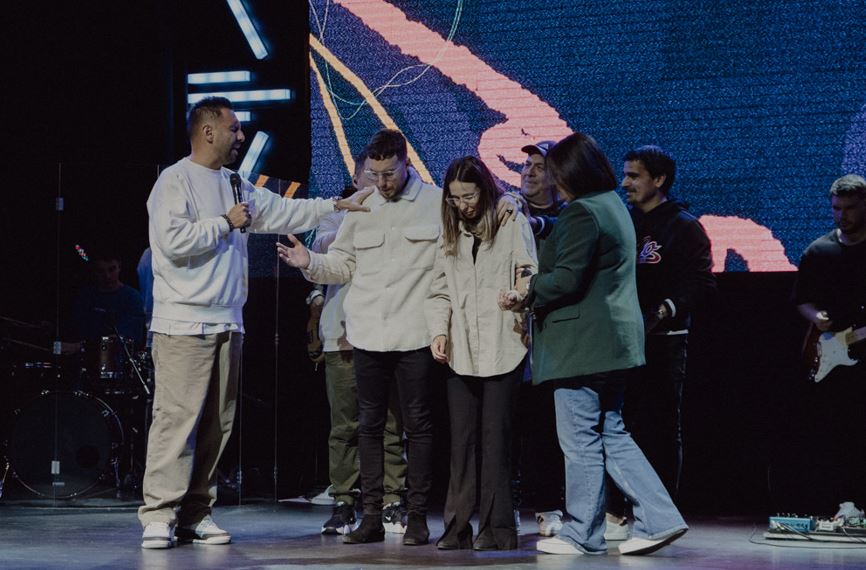 Hillsong Montevideo Campus Pastor, Eric Mole and his wife Sofia alongside Pastors Chris and Lucy Mendez
What role did your spouse and family play in the process?
Our family consists of my beautiful wife Sofia and together we are privileged to be building the Montevideo campus. Together with our two heroes who are our children, Zoe, 3 years old, full of energy and passion, and little Noah, 1 year old, who is growing every day!
It has been a challenging process, when our continental pastors Chris and Lucy asked us if we were willing to move to start Hillsong Montevideo. At first, we were overwhelmed by the trust that was placed in us and the challenge it represented, but our answer was yes; we were here to serve God wherever He wanted us, and we understood that He wanted us to.
Moving our family, moving country, moving house, going through a transition of giving things away, taking apart the kids' room and putting their things in boxes, moving temporarily to my mom's house for a while until the final move to Uruguay, was very challenging and we were under a lot of time pressure to get it all done. Zoe did not understand the moves we were making, and she wanted her toys and her room that no longer existed!
We were finally able to move and begin meeting amazing people; we were able to establish family within our church. For example, seeing Zoe being part of Hillsong Kids again and loving church was comforting and was something I missed so much. With all that said, we are still adapting and living the dream of building the church.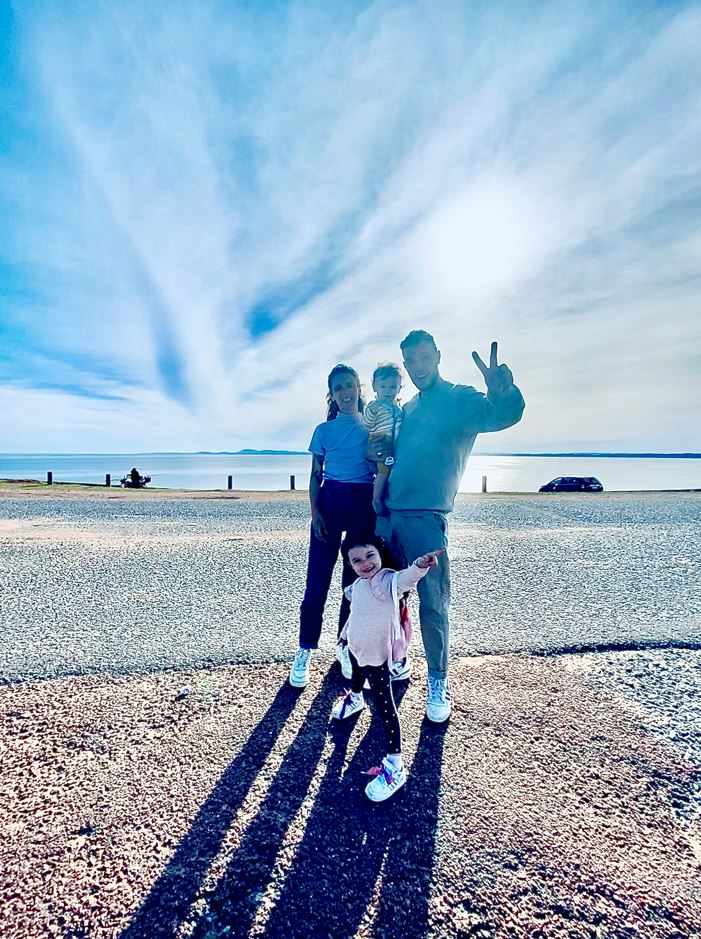 Eric and Sofia Mole with their children, Zoe, 3 years old and Noah, 1 year old
What did you learn from your church planting experience?
We are just people who love to see the message of Jesus advance, that each person finds a home, and that the prodigal returns to the arms of Jesus. A great revelation was when I understood that God's timing is perfect and that if we put Him first in every area of our lives, He makes sure everything else falls into place perfectly. He is in charge of opening the right doors, of opening a path in the middle of the desert, of raising your eyes and understanding that His times are perfect.
God is never late; He is always on time.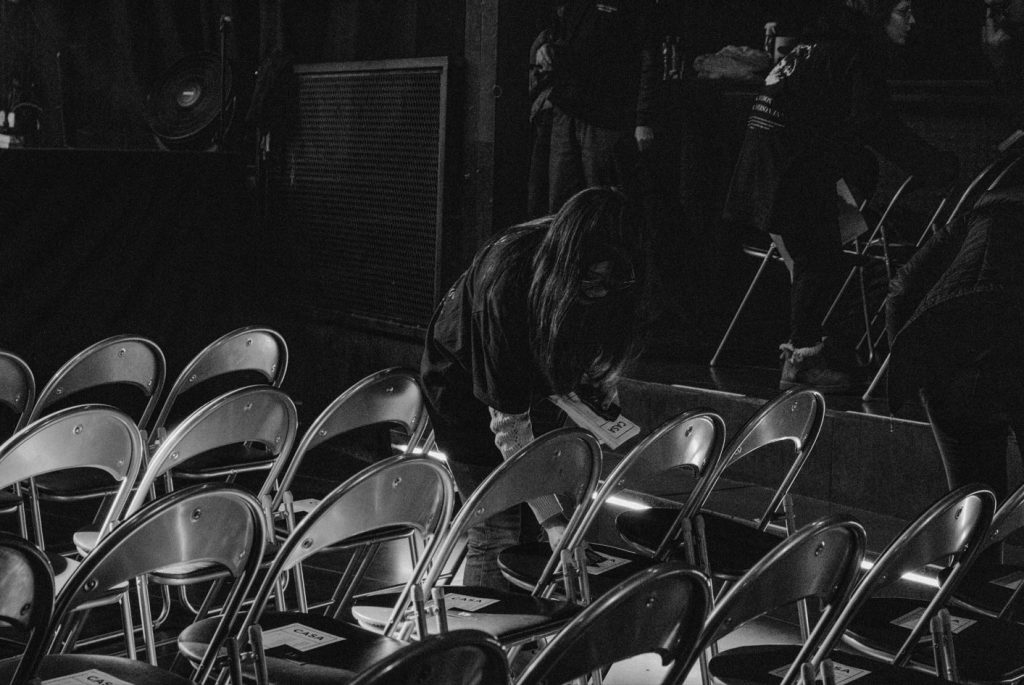 What is your favourite part about your church planting experience?
Seeing people accepting Jesus definitely moves our hearts. That's why we moved – and it takes us to go the extra mile. Seeing lonely and aimless people finding purpose, and how God places them in the family of faith is absolutely our favourite thing about it all. People finding homes, prodigals returning to the arms of Jesus, people who had never heard of God and accepting Him is something that no words could possibly describe — that is without question the most incredible thing about being able to do this.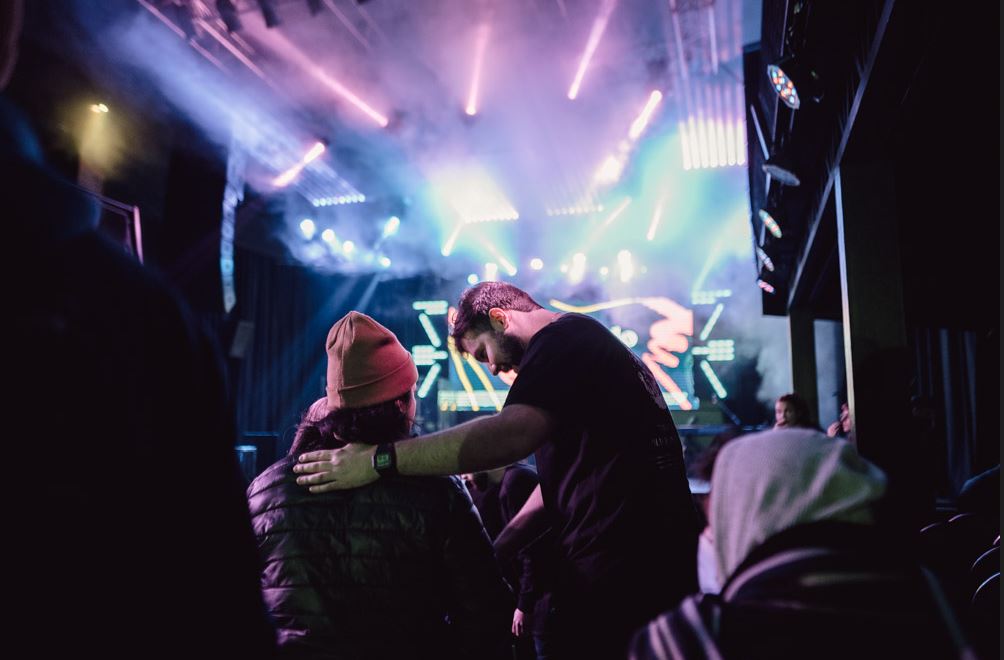 What is your heart for Hillsong Montevideo and how it will impact on the local community?
Our heart for Hillsong Montevideo is for the nation to be impacted by a healthy local church that loves God and people, where God can move in a fresh and supernatural way like never before.
Our hope is that each person finds their place – their home, connects with Jesus, and lives a full life in relationship with the Lord. That prodigals return home. That people who do not know Him will know Him. That lonely people can find family, and that church unity may be experienced naturally. For people to flourish in the purposes for which God has called them.
We believe that the best days for Montevideo are ahead, and that God has Uruguay in the palm of His hand, taking care of her and each person. We believe that people develop their potential in an accelerated way when they focus on the One who loves them unconditionally.
Our prayer is to build a church with the heart of Jesus where many will be impacted by the power of the gospel.
……………………………….
Hillsong Montevideo currently has one service, 6pm in person. For more information see link below.