"Hillsong introduced this wonderful football program. They give young refugees like me an opportunity. It makes me feel like I belong somewhere, and that I am part of a family."
Geoffrey, United Kingdom.
I was 15 when I came to the UK.  All I had was a small bag and big dreams of playing professional football — but when the trials ended, I found myself alone in a strange country. I had no family. I didn't know anyone. I couldn't go back to my village as it was no longer safe, and I had to live on the streets for two months in the middle of winter — it was really scary and very cold. At night, I slept in a public toilet block and when I got hungry, I'd scour the rubbish bins looking for food scraps.
It wasn't the first time I've had to take care of myself. Growing up in a village in Uganda, our family had no money, and it was all about survival. I hoped and prayed life in Britain would get better and then it did. I was playing football in the park one day with some people and they asked about my story. They directed me to the Home Office in London. The train was full of white people, so I sat on the floor of the carriage, too afraid to look up at anyone. I felt so ashamed. When I arrived at the Home Office, they told me to go to the Refugee Council, but it was closed.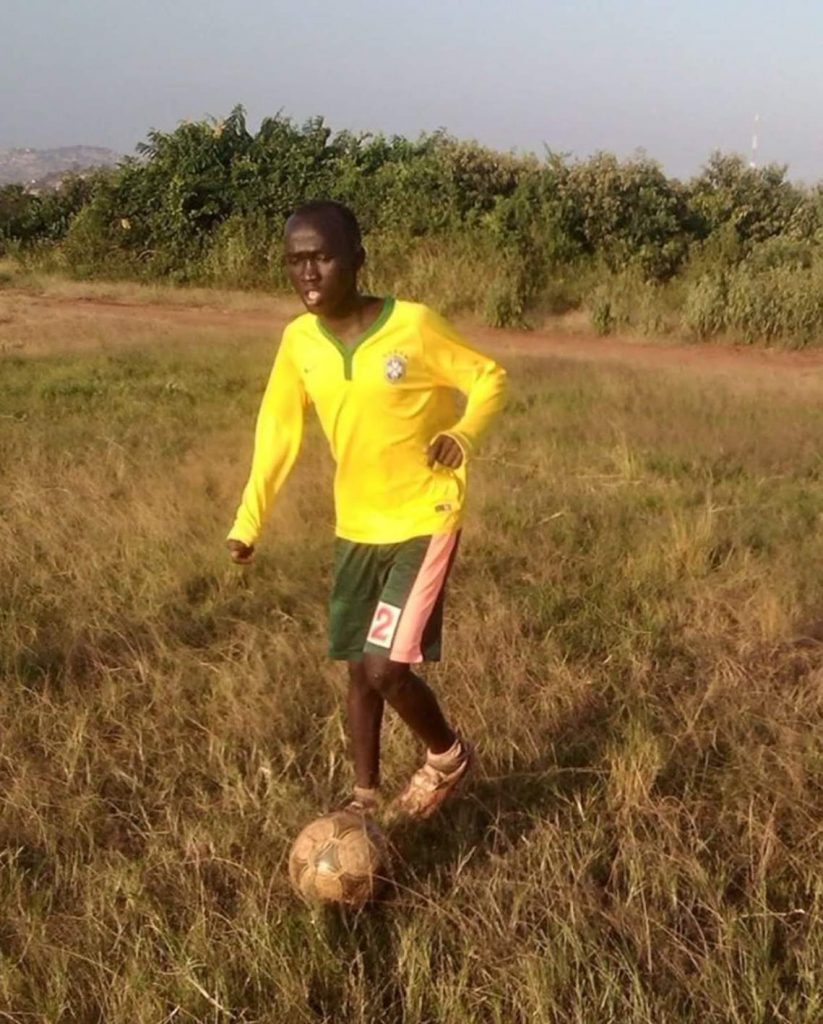 I spent that night at the train station. Slumped against a wall, I looked like a crazy boy. I was dirty and smelly. Lots of people walked past me and shouted insults. It was a tough night, and I was very scared. The Refugee Council sent me to Social Services who placed me in foster care. At 16, my story started changing – for the better. I was now in school and went to social evenings organised by the Refugee Council. There, I met lots of refugees and asylum seekers from the Middle East and other parts of Africa and I made a lot of good friends. When I found out Hillsong was running one of these social nights, I was so happy.
I saw Hillsong UNITED for the first time as a 13-year-old.  I was living in Uganda and on my way to football training when I passed a bar and heard a voice that sounded like an angel. I looked up at the TV and it was Taya singing Oceans. I thought: Wow, that girl's voice is so amazing!  I stood outside and just listened. I was hooked. Shortly afterwards, I went to a music shop in the city and bought some Hillsong UNITED CDs. Then I found Hillsong on YouTube. I often used to think, One day I want to be in this church.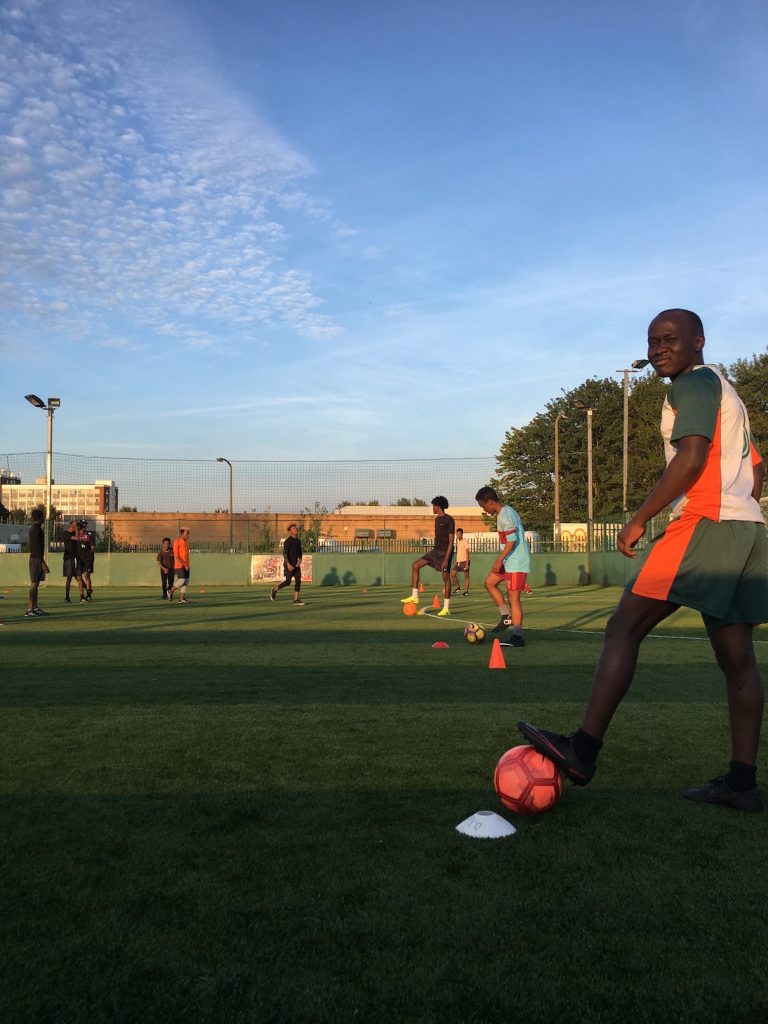 When someone told me Hillsong would be running a social night, I was hoping to meet Joel Houston or Taya — but instead, I met Ralph and Rob and other members of the team. We laugh about it now — but at the time, I was really disappointed. The social night was a lot of fun. The performing arts team taught us hip-hop dancing and Ralph became like a brother to me. He introduced me to Football United – a programme run by the church. Every Friday, a team from Hillsong and football coaches they had brought in especially, would take me and the other refugees and asylum seekers through drills. If we hadn't been part of this programme, many of us might have ended up in the wrong groups or on drugs.
Around the same time, I asked Ralph if Hillsong had a church in London. It was a little scary walking into church for the first time and seeing so many white people — but as soon as the worship started, I felt at home. The people at Hillsong London were so friendly and I became part of the youth group. I still had some very dark moments — especially when the kids at school talked about their families. I also had a lot of unresolved trauma, but I always knew God was with me and that the friends I made at Hillsong were now my family. They made me feel like I belonged, and I haven't felt that for a very long time. I just finished one year at football academy, and have a dream of going to university, playing professional football and meeting Taya.
Since 2017, Hillsong London has been running football programmes which are now currently operating in three locations around the UK and reaching over 100 refugees and asylum seekers every week. It's a community that is safe, inclusive and supportive.