"When things get crazy with the kids, I can lean in on a Thursday morning, confident the Sisterhood community will give me the strength I need to continue in my calling from week to week."
Kylie, Perth, Australia
It was 2008 at a Colour Conference when God first spoke to me about foster care. I remember singing 'Break my heart for what breaks Yours,' and walking away from the conference, knowing I could never be the same.
Afterwards, I said to my fiancé, who later became my husband, "I think God wants us to foster or adopt one day." It was the start of a huge journey for the two of us.
Today, after thirteen years of marriage and one beautiful 'homegrown' daughter, we've fostered ten children, with two who have stayed permanently.
 In 2021, we began looking for a new church home – a church that would accommodate four or five kids of varying ages and with additional needs.
In the past, Sundays had been difficult. It was either me or my husband who would be sitting outside church during the service comforting a crying child or watching, with hearts pounding, as our dare devil two-year-old twins and their two-and-a-half-year-old foster brother jumped off steps or climbed trees.
Sisterhood became my saving grace, and it's what made Hillsong home.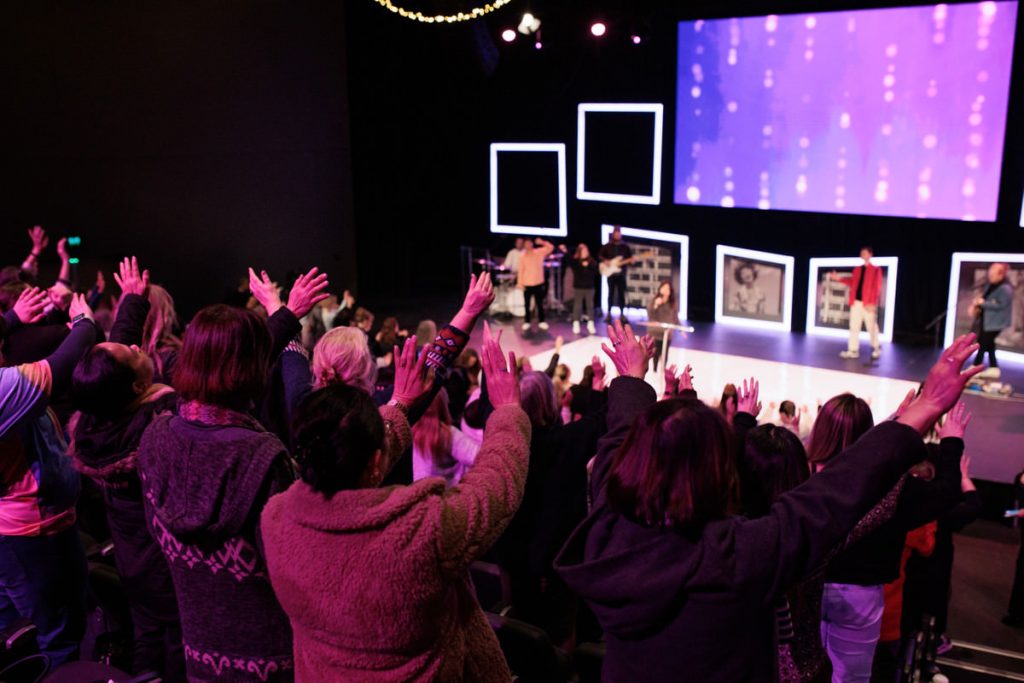 I would venture to Sisterhood after dropping our three gorgeous 'tornadoes' to Hillsong Kids; knowing they would be welcomed with a smile and a hug. They would often run ahead of me, trying to be the first ones to say hi to Pastor Nathan and the team.  Then I would be welcomed by women who genuinely cared for me and who would offer to help with my baby.
In the room, I found kindness in my tiredness, comfort in my weakness and joy in my 'semi-organised chaos.' When things get crazy with the kids, I can lean in on a Thursday morning, confident the Sisterhood community will give me the strength I need to continue in my calling from week to week. There's worship to start, gold from The Sisterhood Table, and connection and prayer to finish.
I am thankful to God for this beautiful gift.