Christian Women Leaders Network welcome the Australian Government's 2023-24 Federal Budget commitment of an additional $1.4 billion in development aid for the Pacific and South-East Asia over four years.
On 7th September 2022, thirty-six female leaders, representing fourteen different denominations as well as Micah's coalition of Aid and Development members, met with Foreign Minister Penny Wong and other Members of Parliament, to call on a targeted global food security strategy, and strengthening Asia Pacific's resilience to major issues including the current unprecedented global health crisis. Donna Crouch, Hillsong's Community Engagement Pastor, was in attendance as part of the Micah Women Leaders advocacy gathering. This is their 4th women's trip in the last 5 years and has been an effective way to advocate to Government.
The leaders made the case for Help Fight Famine, a coalition of Australia's leading aid and development organisations, which is campaigning for Treasurer Jim Chalmers to spend $150 million on the hunger crisis threatening almost 50 million lives in 45 countries.
Tim Costello said: "These women leaders, through their various positions and roles, carry significant influence across Churches, NGO's and businesses in Australia and are using their platform to speak up for the most vulnerable. Having this group in Parliament to advocate solely for the needs of others, sends a strong message to our nation's leaders about the unified voice of the Church."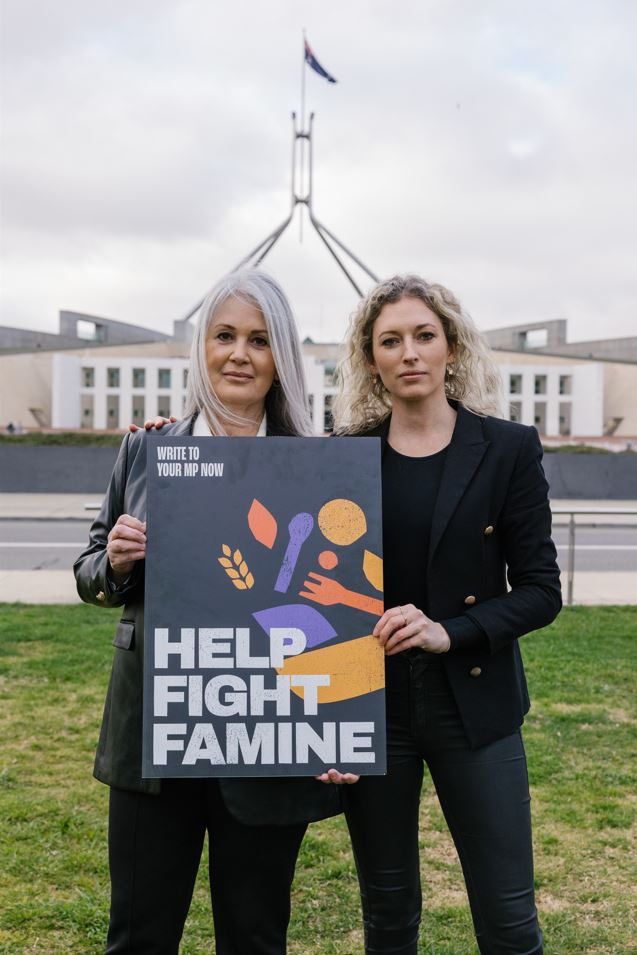 Only two weeks after this delegation took place, the Government announced $15 million of funding in emergency assistance to the hunger crisis in the Horn of Africa and Yemen – a solid first step in addressing the crisis.
The Government's assistance will deliver food, water and other essential support through the World Food Programme and the Emergency Action Alliance.
The Australian Government's 2023-24 Federal Budget has also committed an additional $1.4 billion in development aid for the Pacific and South-East Asia over four years, which has been welcomed by Micah. Please see video here from Tim Costello and Matt Darvas in response to the Budget from Canberra.
Next week Micah will host  The Pacific Australian Emerging Leaders' Summit (PAELS) in Canberra which gathers emerging leaders (22-35) from the Pacific and Australia, for four days of connection-building, leadership development and dialogue with MPs.
What is Micah?
Founded on Micah 6:8, "To act justly, love mercy and walk humbly with God", Micah Australia empowers Australian Christians to advocate on the most urgent global justice issues facing our world today – extreme poverty, rising conflict and climate change.  Through key initiatives and campaigns, Micah supports Australian Christians and church leaders to engage Australia's federal politicians warmly and relationally, leading to significant outcomes on key issues of global justice.
Micah creates platforms and initiatives for connecting and equipping Christians to think and act justly, and has had significant impact in other advocacy projects including:
What is the Micah Women Leaders Network?
Micah Women Leaders Network brings together established and emerging women Christian Leaders from across the Australian Church who have a heart for biblical justice and the world's poor. The network is a point of connection, training, and action, equipping women to be engaged in global justice advocacy through high-level meetings with Australia's federal politicians both in local electorates and Canberra.