"Throughout this season, it's been all those little gestures of kindness by our church that made a big difference."
Jonno, Darwin Australia
I remember feeling absolute terror as I began free-falling. As soon as I hit the ground, my right leg smashed against rocks and took the brunt of the impact. Lying there in excruciating pain, I replayed the accident and assessed what I might have done to myself. It was an 8-metre fall during a recreational rock climb with friends and I hadn't checked the tension on the rope and now I was lying in the dirt, unable to move. My mind was racing… What if I have broken my back? What if I'll never be able to walk again? A couple of rock climbers nearby came rushing over. One of them said, "You are going to be fine," and then told her friend to go and get help.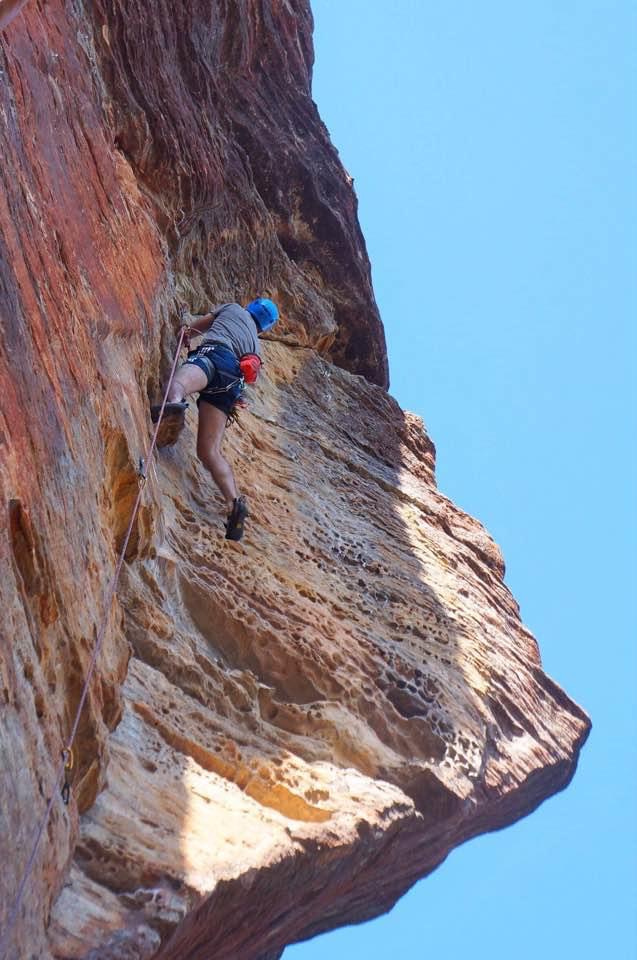 A few hours later, paramedics arrived, put a neck brace on me in case I had a spinal injury, and I was lifted into a 4-wheel drive. Then a rescue chopper flew me to the emergency ward of Royal Darwin hospital. When I got there, teams of doctors and surgeons huddled around me trying to evaluate my level of injury. They did an MRI which revealed a compound fracture. My tibia and fibula bones had snapped, and I had busted my sternum, vertebrae and pelvis. At the same time, the church in Darwin was interceding for me. Over the coming week, apart from being in so much pain, I was concerned about the fluid in my right leg which prevented the surgeons from operating. I sent an urgent text to a few people at church asking for prayer. A few days later, the fluid drained, the swelling went down, and the surgeons were able to go ahead with the procedure. Another time, post-surgery, I was worried about an infection in my good leg. I panicked and sent out another urgent text for prayer. Within days, that too settled down.
I spent a total of 39 days in hospital and had seven operations. During that time, pastor Tim Hagenaar from Hillsong Darwin came to visit me, but it was after leaving hospital, I really struggled. As I live on the first-floor unit in a block of 20, just getting up the stairs left me exhausted. I was scrambling from one room to another on a walking frame. I couldn't even do the most basic chores like buying groceries or cooking or making a cuppa for myself. That's when the church stepped up and offered to help.
I am a fit guy and pretty independent and after returning home I was thinking: Na, I'll be right. But I wasn't. I was in a real mess and didn't realise how tough it would be. Thankfully, the leaders at church knew better. From the moment I was discharged from hospital, people from our church community – some who I didn't even know — began dropping meals to my door. I'm not talking one meal — most people delivered several meals at a time. My freezer was so full I had dinners organised for an entire month. One person from church even brought me ice cream for dessert and some snacks to eat during the week, which was so thoughtful. Another couple picked up me up and drove me to church each week and then the ushers always made sure my leg was raised and I was comfortable. Another church family offered to go shopping for me and refused to accept any money for the expense.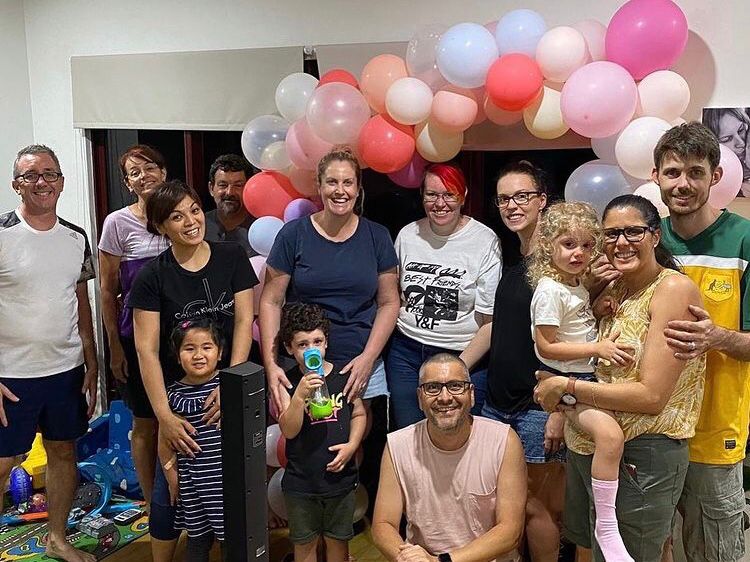 Two weeks ago, I applied for a teaching job in Katherine, which is 320 kms from Darwin. I called my Connect leader asking if anyone might be available to drive me halfway. He replied with: "I'll do it. That's no worries." He drove me 160kms there and back. Talk about going the extra mile! On the first Sunday back at church, I felt overwhelmed by God's goodness and the kindness of others. I stood in worship, hands raised, tears streaming down my face and thinking, God, I am so grateful you never left me during my hour of greatest need. I was so appreciative of a church who rolled up its sleeves and who helped me when I was unable to help myself. Throughout this season, it's been all those little gestures of kindness by our church that made a big difference. In the Bible it says the world will know you are my disciples by the love you have for one another. It was clear, during my time of need, my church loved me and rescued me and for that, I am incredibly grateful.
The Hillsong Pastoral Care team aims to provide practical and spiritual support and care to our church community, particularly in times of crisis, change and hardship. Throughout 2020/21 our Hillsong pastors made over 397,000 phone calls to congregation members throughout Australia and responded to 26,857 prayer requests.