"As I stood there with my hands raised and my eyes closed, God gave me a vision. I saw myself standing on top of a mountain. Everything in the vision was in black and blue tones and very peaceful. I looked down and my feet were planted firmly on the ground. In the horizon, I saw what I can only describe as God's presence and the feeling that despite my mental health struggles, I was safe."
Anna, California, USA
I arrived at Hillsong's Worship and Creative Conference in 2018, with a heavy heart and an expectation I would connect with God. From the moment I walked into the room, I felt the weightiness of God's presence and the buzz of anticipation in the people who had gathered. As someone who was an introverted kid, I would have been overwhelmed by such a big crowd — but instead, I felt peace and sensed the mystery that was about to unfold.
I had been inspired to come to the conference in Sydney after watching a message from Cass Langton on the Art of Rescue. In her sermon, she spoke about the creative arts as having power and purpose and how God can use our gifting. She encouraged us not to lock ourselves away and just create — but to see that our gift can be used in partnership with God for Kingdom endeavour. It was an epiphany. I'd always thought of art as a selfish pursuit, but Cass spoke of our gift as being a weapon in our hands — and one that can reach a world desperately in need of Jesus.
I was desperately in need of Jesus. In 2014, my mom was diagnosed with stage 2 cancer and I found myself caught up in a cycle of fear. During the daytime I was fine, but when night descended, I would get anxious about going to bed. I felt as though I didn't have any control over my thoughts. I had a paralysing fear of death and if I was prepared for it. I knew Jesus and I knew Heaven was real — but death was still scary to me. I cried a lot before I went to bed and I often cried myself to sleep. To self sooth, I'd scroll through my playlist, rest my phone on my pillow and play Hillsong worship music.
One night during the WCC conference, we sang Highlands (Songs of Ascent) from Hillsong United's People album. As I stood there with my hands raised and my eyes closed, God gave me a vision. I saw myself standing on top of a mountain. Everything in the vision was in black and blue tones and very peaceful. I looked down and my feet were planted firmly on the ground. In the horizon, I saw what I can only describe as God's presence and the feeling that despite my mental health struggles, I was safe.
Throughout the WCC conference, God used the main sessions, the masterclasses, the art installations and the varied expressions of creativity to lift my spirits. During worship, I opened my eyes every now and then to take in the room. I saw people of all ages and nationalities expressing themselves through dance and singing until their voices gave out. It was as though Jesus was in the middle of the room and the only way to thank Him was through physical expression. In those moments, I got a glimpse of what Heaven might look like. It was so comforting.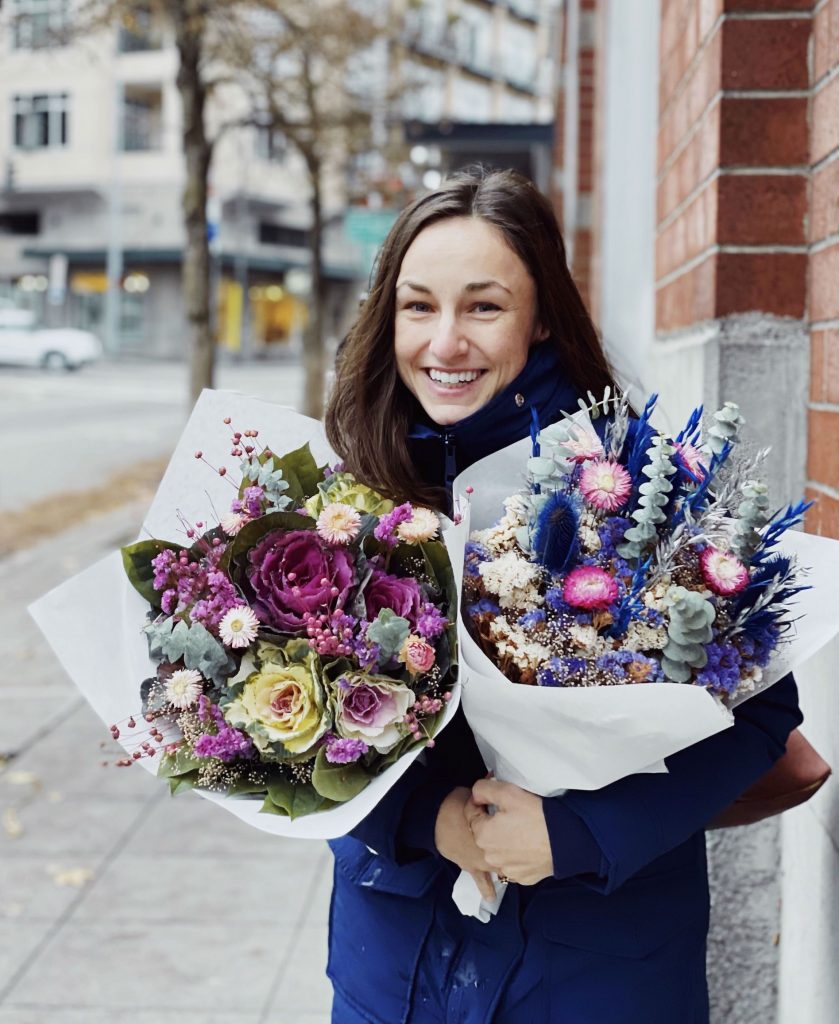 I flew back to the United States healed of my fear of death, refreshed and with a renewed sense of purpose. It was like I was seeing in colour for the first time. In the past, I had limited my creativity because of my shyness in sharing my art with others, but the messages at the conference challenged me. Earlier this year, I had my first exhibition in a gallery opening in San Francisco. One of the paintings on display was inspired by Psalm 31:8 which says: "You have not given me into the hands of the enemy but have set my feet in a spacious place."  It represented the vision I'd been given at the conference. People at the exhibition asked about the painting and I was able to share with them how the painting was inspired by this verse. Like Cass had pointed out in her message, God can use an abstract piece to connect with humanity.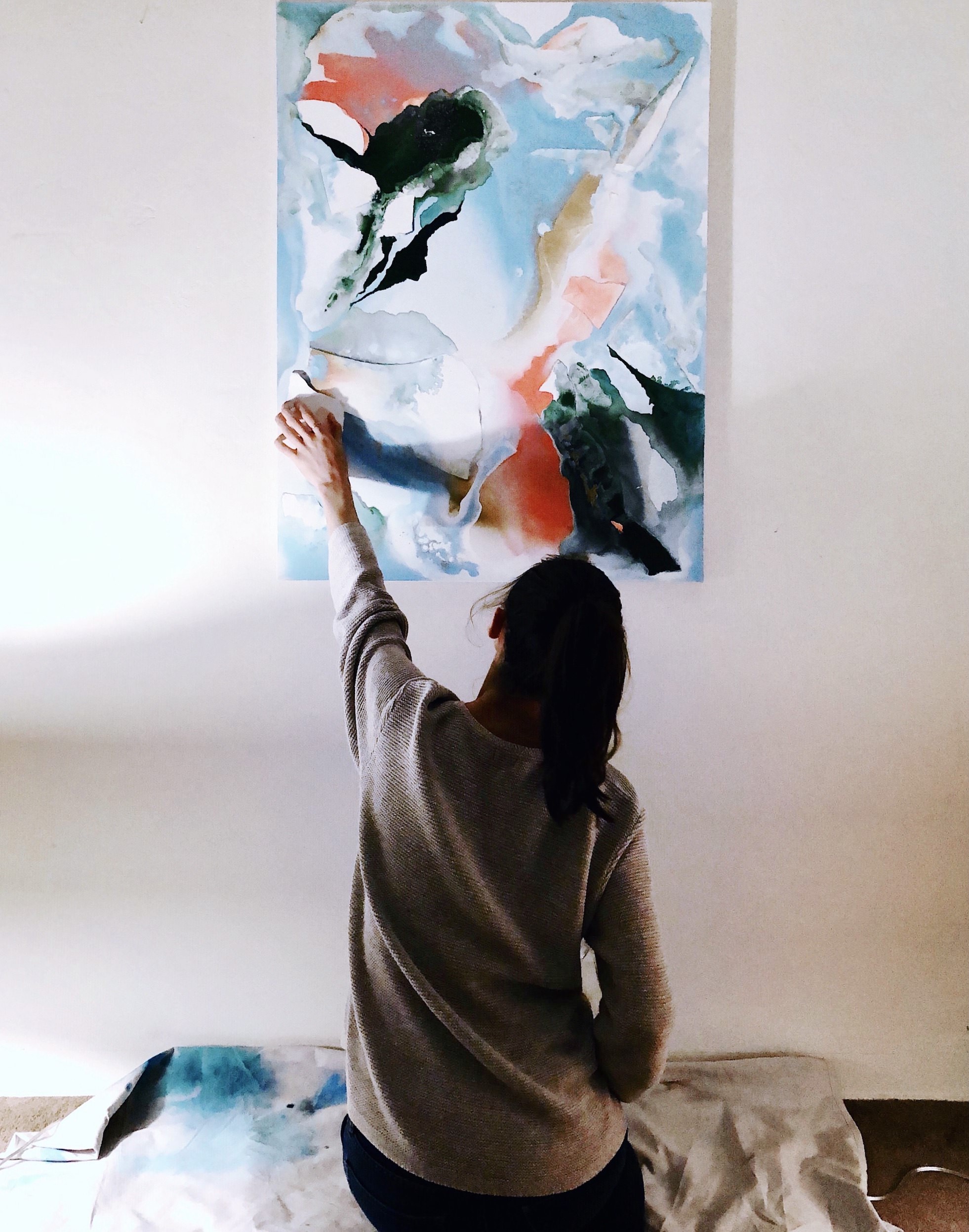 My mum is now battling stage 4 cancer and I'm taking care of her. My art has become meditative and therapeutic. As I paint, my mind shuts off and I can focus on the moment and follow the colours, shapes and textures. Most of the time, I listen to music and my whole body is involved like a dance and I connect with the Holy Spirit with every brush stroke.  I feel very much at peace now and expectant for the creative future I have ahead of me.
Hillsong Worship and Creative Conference is a gathering of the creatively gifted ones, the prophets and the poets, the artisans and the producers, together telling the story of Jesus and making creativity the centre of God's church today