"At one point, the mayor appealed for anyone with a boat to help and a flotilla of tinnies (small motorboats) and jet skis carried out thousands of community rescues. In the middle of this, I believe angels were dispatched over Lismore."
Rebekka, Centre Church, Lismore, NSW
You could hear the rain over the worship that Sunday morning. It was deafening and relentless. Throughout the day we checked the BOM (Bureau of Meteorology) weather app and listened to the radio but at that stage, authorities weren't predicting catastrophic floods. As the rain continued, we sent a team to move furniture for an elderly lady in our church who lived in a low-lying area, and I helped a friend move precious items from her antique store. Others in town began to pack. These folk had lived through some of Lismore's worst floods. In 1954, shortly after a visit from Queen Elizabeth, the town flooded and then again, in 1974 — but nobody could have foreseen what has been described as Lismore's worst natural disaster.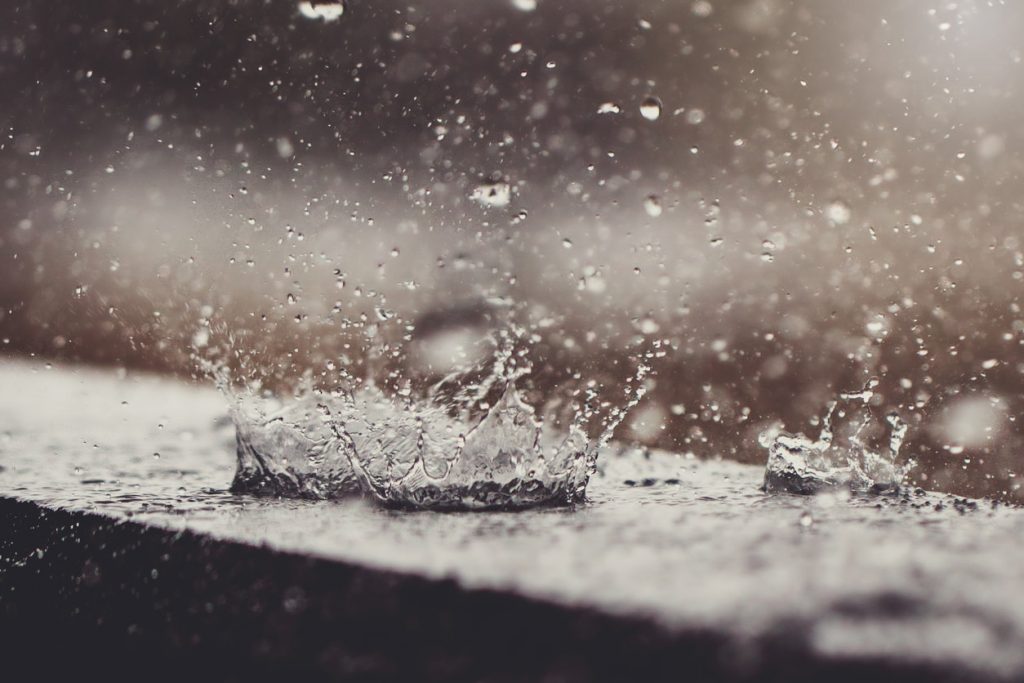 Later that afternoon, I sat on the steps of our church thinking, we will be okay. We've been here before. In 2017, water lapped the steps of our church but never entered the auditorium level, which allowed us to turn our floor space into a recovery centre and feed the town.
That night, I went home, had dinner, and went to bed, but it was a restless sleep. The rain was so intense. At 3am my phone buzzed. It was a local funeral director who sounded distraught. "Rebekka, this is going to be a disaster," he warned. "Go and get as much as you can out of your office. "I'm fine," I told him. The charity where I also work has an office which sits at 12 metres, which was the marker for the worst flood recorded in Lismore. He inhaled. "Rebekka, I've done the math. This flood will at least 13.5 metres. There's a metre wall of water coming from Nimbin. You don't have long."
Still blurry eyed, I woke my 20-year-old son and my husband, Gianpiero and the three of us together with other family members, drove into town. Nathan stood at the end of the road and watched for flood waters while we a few of us grabbed anything from 20-years of charity work we felt we couldn't replace.
We'd only be there 30 minutes when water lapped at the door. Shortly afterwards, the electricity went out and social media lit up with calls for help. On Monday morning, our community woke to darkness and water lapping the foot of their beds.
There were so many cries for help. People shouted from rooftops. Others posted desperate 'shout outs' on social media. The SES had so many calls they couldn't keep up. At one point, the mayor appealed for anyone with a boat to help and a flotilla of tinnies and jet skis carried out thousands of community rescues. In the middle of this, I believe angels were dispatched over Lismore.
We heard of one person steering his boat through flooded streets when he felt prompted to kill the engine. In the stillness, he heard muffled cries coming from inside a house and he was able to rescue an elderly lady floating on a mattress just metres away from the ceiling. Others told me they drove tinnies around all day and never ran out of petrol. At the evacuation centre, I sat with one gentleman – not a church goer – who shared how he cried out to God and was rescued. On the Wednesday morning, a team of us from church canoed over fields and into the CBD.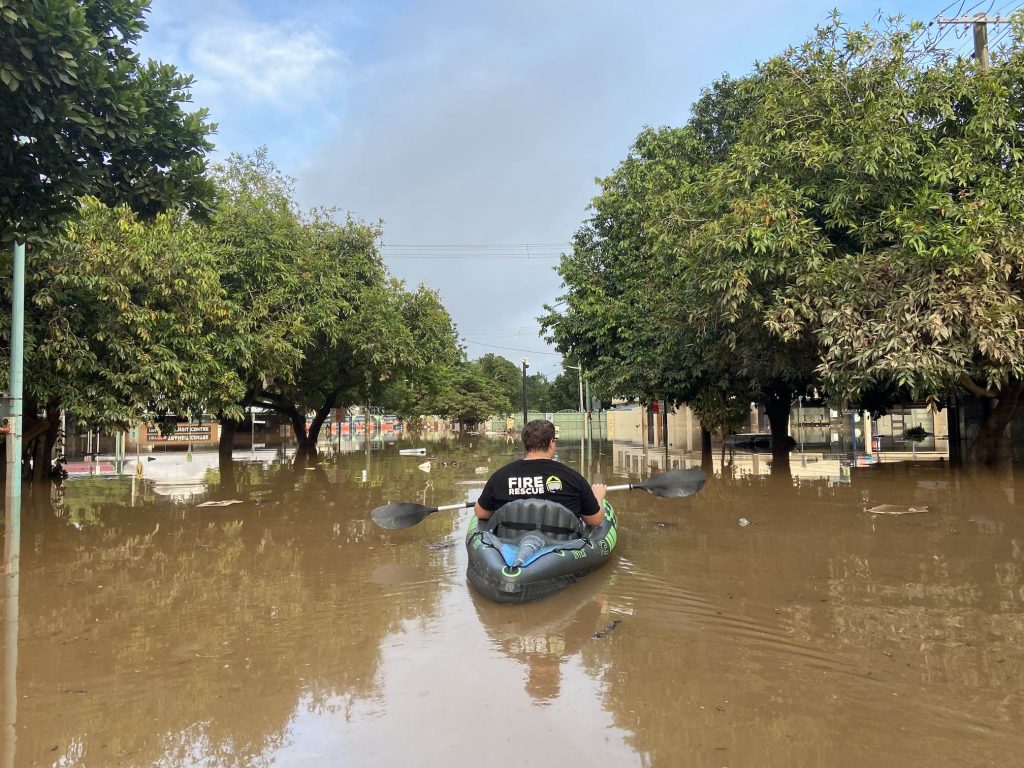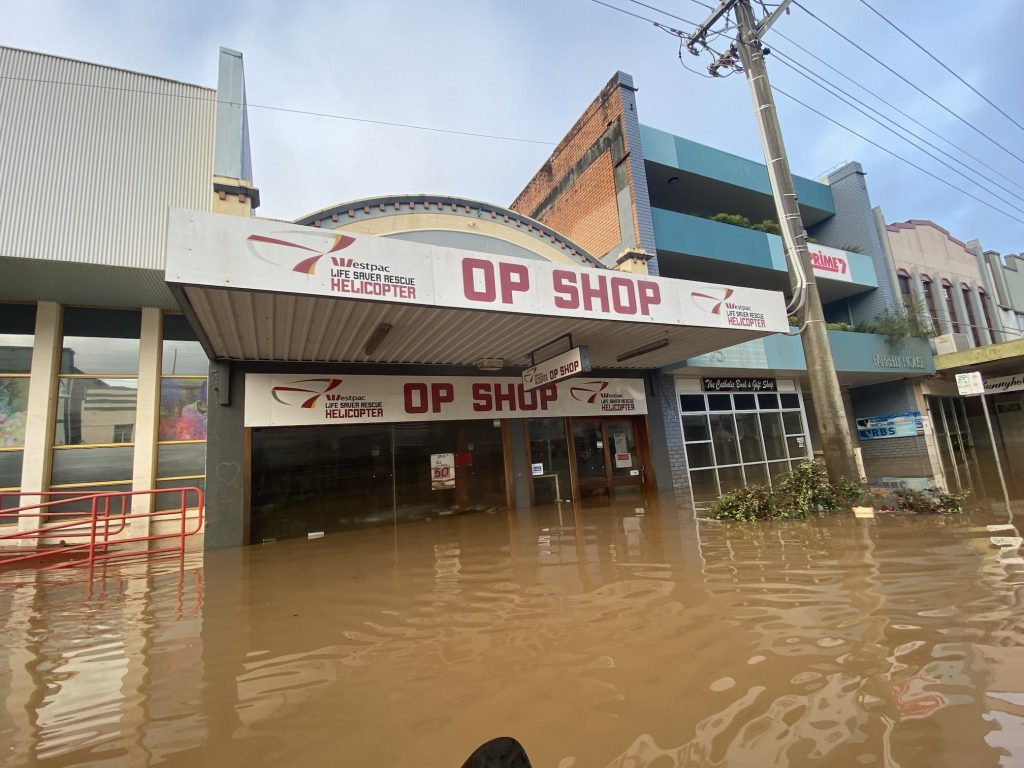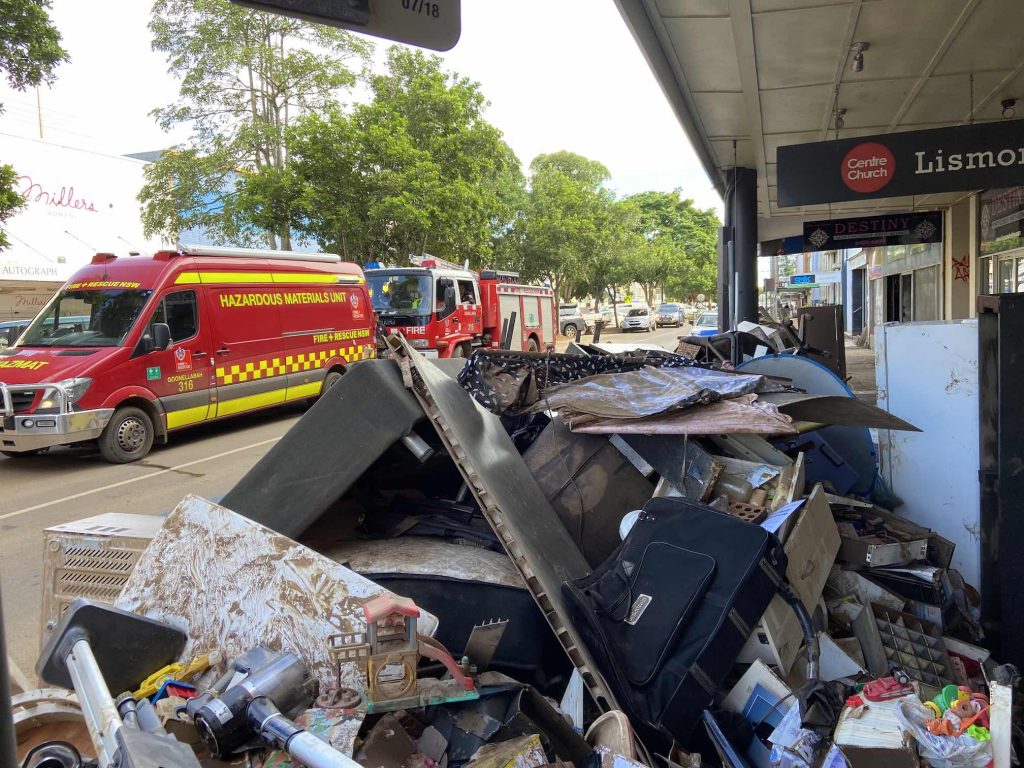 The devastation was catastrophic. Homes and businesses were completely submerged. In silence we paddled to our church. The back door had been blown out and everything, including the drums and keyboard had been gathered by a wall of water and carried out the front.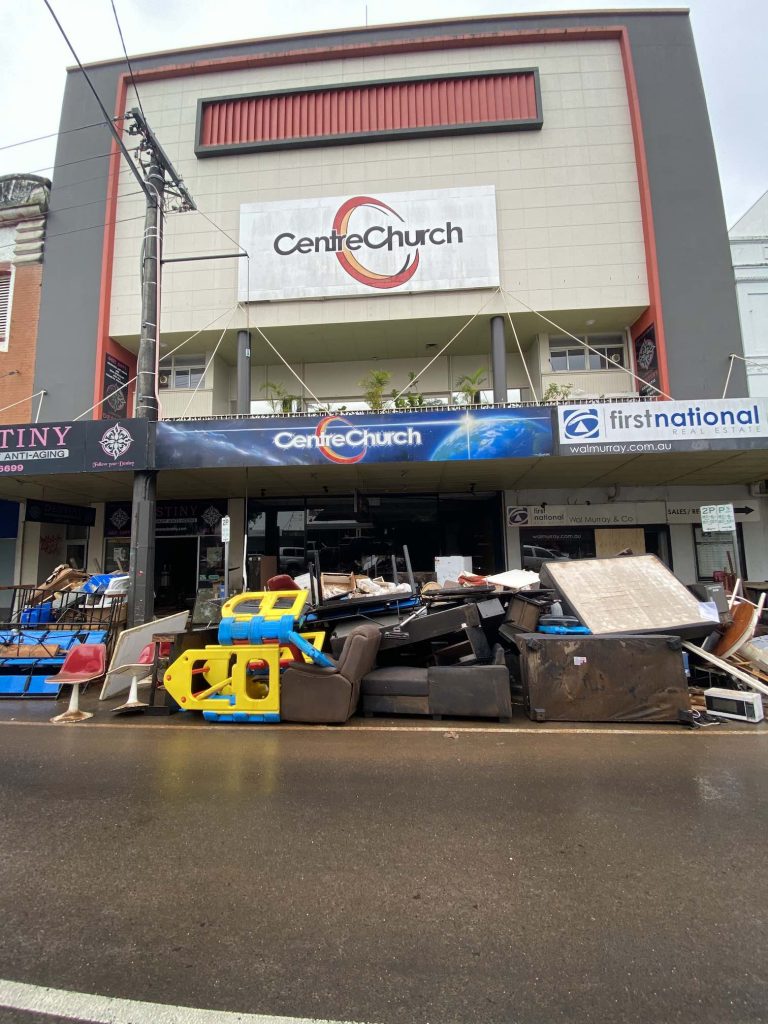 Our church people and many others in Lismore lost everything and now it was time to clean up. The response from community groups and churches was swift. Convoy of Hope, Kings Church, Hillsong Gold Coast and so many others reached out and offered prayer and support. I'd send them messages like, "We need men's undies or toothbrushes or dog leads." Hillsong turned up with a trailer and vouchers, and teams began mucking out homes and doing whatever needed to be done.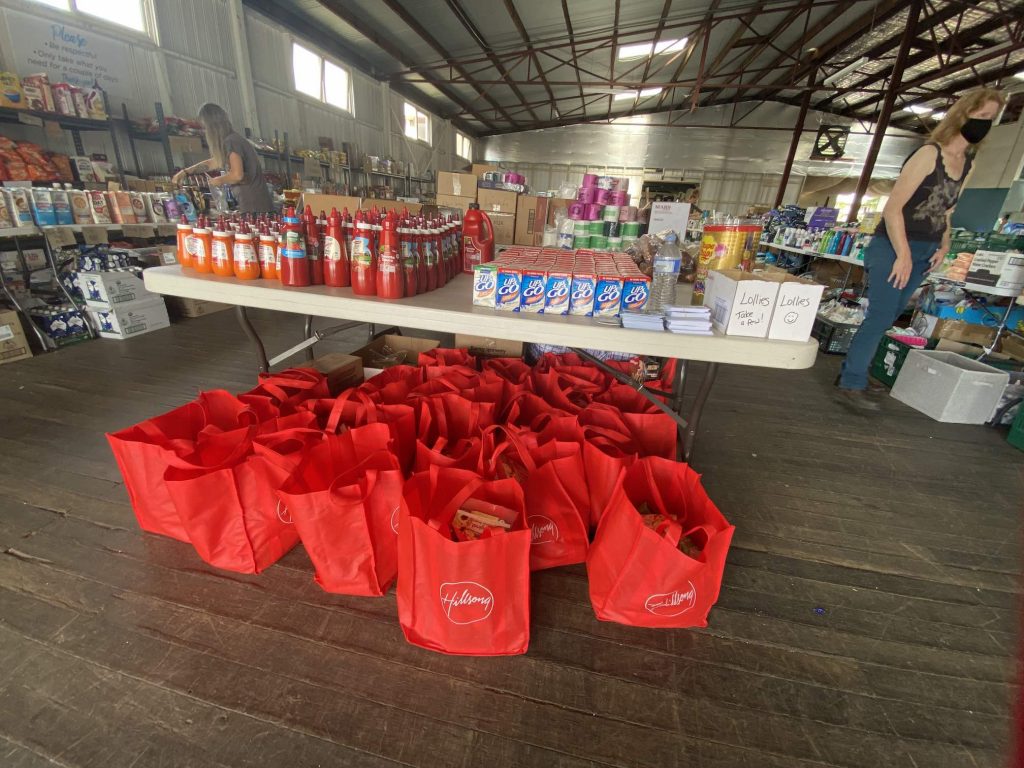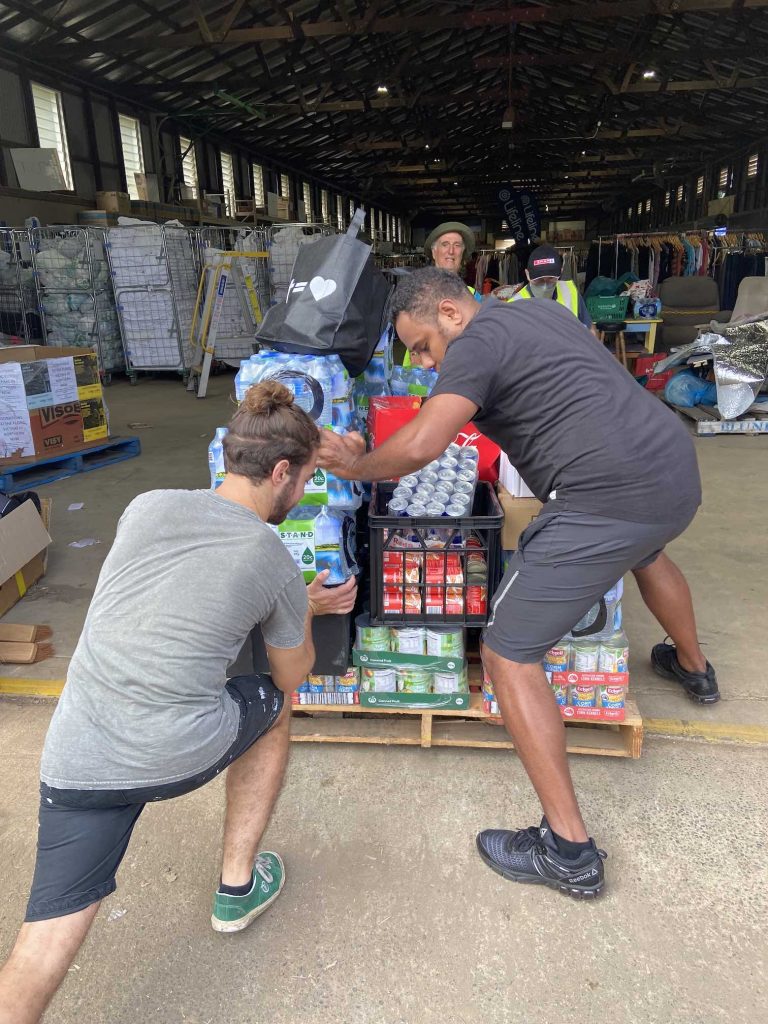 Hamper after hamper was donated by the Hillsong community to help replenish our local food bank and on a personal level, Hillsong sent me a hamper of chocolates and goodies to let me know how much they loved and cared for me. The recovery effort was a remarkable show of unity from churches representing all denominations. I witnessed first-hand how God worked through the devastation of the floods to unite the Body of Christ in a way I'd never seen before.
Please continue to pray for the people of Lismore.