"There is nothing stronger than the heart of a volunteer. With it beats the spirit of service, generosity and compassion… and the health and the wellbeing of the community, country and our world." – Kobi Yamada
This week is National Volunteer Week in Australia – the biggest celebration of volunteering all year. This year's theme is 'The Change Makers,' celebrating how volunteers make a difference in their communities. Even with the pandemic, people are still volunteering and being awesome change makers in their local areas and beyond.
At CityCare, we are immensely grateful for the dedication and selflessness of our volunteers. They truly are the backbone of our programs, providing the critical support and care that our community relies upon. Our volunteers are genuine change-makers who give their time and energy to make a positive impact on the lives of others.
We could not do what we do without our amazing volunteers, and we are immensely thankful for all that they do to support our community.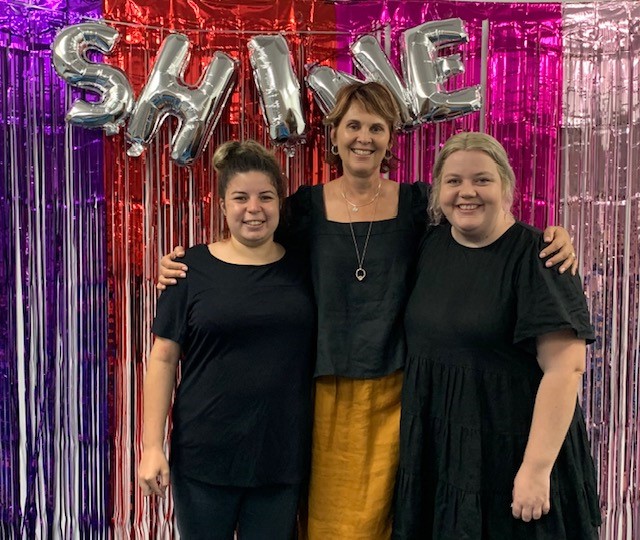 Emma Wilson – CityCare Volunteer (far right)
One such volunteer is Emma Wilson, from the Sunshine Coast. Emma shared with us what it's like to be a volunteer with CityCare and why she enjoys it so much:
What motivates you to volunteer for CityCare?
I have always believed that people matter, regardless of who they are or where they come from. Through serving in CityCare, we get to walk alongside all types of people and show them that they are valuable.
Which program do you volunteer for?
I'm blessed to lead the CityCare team in Noosa, so I volunteer across many different areas. SHINE is the program I have served in the longest, and it will always have a special place in my heart!
How long have you been volunteering with us?
Roughly eight years (with a year off in the middle).
What is your favorite part about volunteering with CityCare?
A significant highlight is seeing the transformation in people. To see the changes from when they first enter a program to when they complete it is always inspiring. Another favorite part would be the phenomenal team I get to serve alongside. They are passionate and fun people to be around!
Is there a standout moment you've experienced, or story that's inspired you that you can share with us?
Last year, we ran the SHINE Women program in a local domestic violence shelter. Each woman we met had just come out of a crisis situation where they had been abused, rejected, isolated, and much more. Our team came in and shared all the truths of the SHINE women program – that they are loved, that they still have value, and that they have a future, regardless of whatever had been previously spoken over them. Walking alongside these ladies and seeing their brokenness become beautiful was a real standout for me!
As we celebrate National Volunteer Week, we recognize the invaluable contribution of volunteers like Emma, who dedicate their time and effort to make a real difference in people's lives. Thank you to all the volunteers who are making a positive impact in their communities and being the change makers that we need in the world.