Read Jonathan's story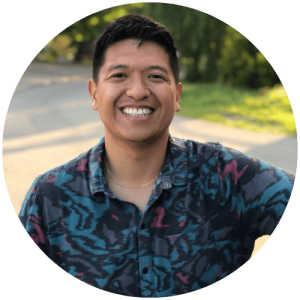 "I had no idea about Hillsong Night School until I heard fellow Hillsong College students say that they were going to serve at it on Wednesday evenings. I didn't think it was something for me.
After I finished Hillsong College in 2019, I decided to move to Perth and plant myself in our Hillsong Church Perth community there. But when the pandemic hit in March 2020, I decided to move back home to Oslo, Norway.
Lockdown started, businesses were closing, living in isolation became the new normal, and I thought to myself, "the future is really unpredictable". I was still connected to our Perth campus through Zoom and I remember one day Pastor Chrishan Jeyaratnam telling our community about a class that Night School was offering. It was called, 'How to Find the Right Job in or After a Crisis', led by Pree Sarkar. I thought, why not. I'm just at home anyways.
I hadn't had much experience with full-time work then because I've been a student most of my time. After I became a Christian and after bible college, I felt like I didn't have passion for what I had previously studied, but I was also very zealous about church. I wasn't excited to look for new jobs, my confidence was low, and I felt like I couldn't bring anything to the table because I also didn't know what job I wanted to pursue. So, I committed to join the classes.
And who knew, the Night School classes were just what I needed! The whole experience was a large defining moment because I had assumed that I didn't need that class (I thought you only needed to know how to write a CV), but Pree was very kind and shared lots of helpful information about approaching the job market. I was just so shocked about how I was okay with living with my ignorance thinking I was doing fine, but those classes really helped me gain hope in a hopeless situation. I felt so encouraged, and Pree was very approachable and helpful.
I will never forget when Pree quoted Ecclesiastes 11:6: "Sow your seed in the morning, and at evening let your hands not be idle, for you do not know which will succeed, whether this or that, or whether both will do equally well." I tried this principle amongst the principles from his teachings, and suddenly God also sent the right people along my way to help me get jobs. Since March 2020, I have worked at two part-time jobs and two full-time ones. I started at a grocery store, did social work on the side, worked with customer service for vehicle repair shops, and now work with one of the largest electric vehicle and clean energy companies in the world. I am still engaged in social work on the side, helping a teen navigate a difficult season in his life.
This is far more than I could imagine. I love working with customer service and really believe that I can be a part of the Church outside of the church.
I am so incredibly grateful for everything our church is doing, and now I've gotten to experience a part of our vision, which is about equipping people to lead in every sphere of life.
And if you're still reading this and wondering if you should sign up for one of these classes? I'd say, go for it! Learn from our brothers and sisters who only wants the best for us to thrive!"