1. Press Menu key then select Call Forwarding.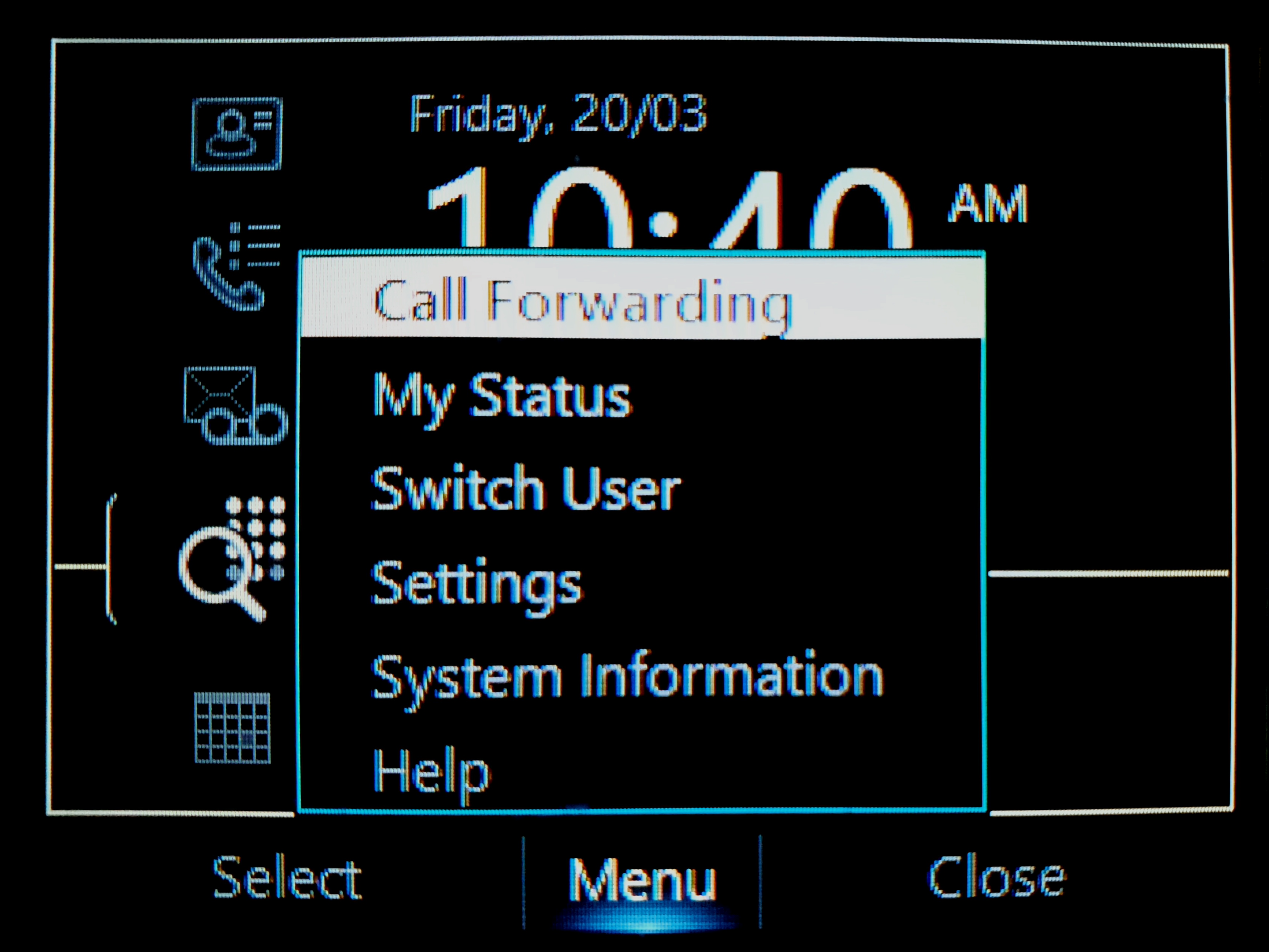 2. Select Forward to a contact or any phone number then press Open. If the number you intend to forward to is already present on the Redirect unanswered calls to, just just that option.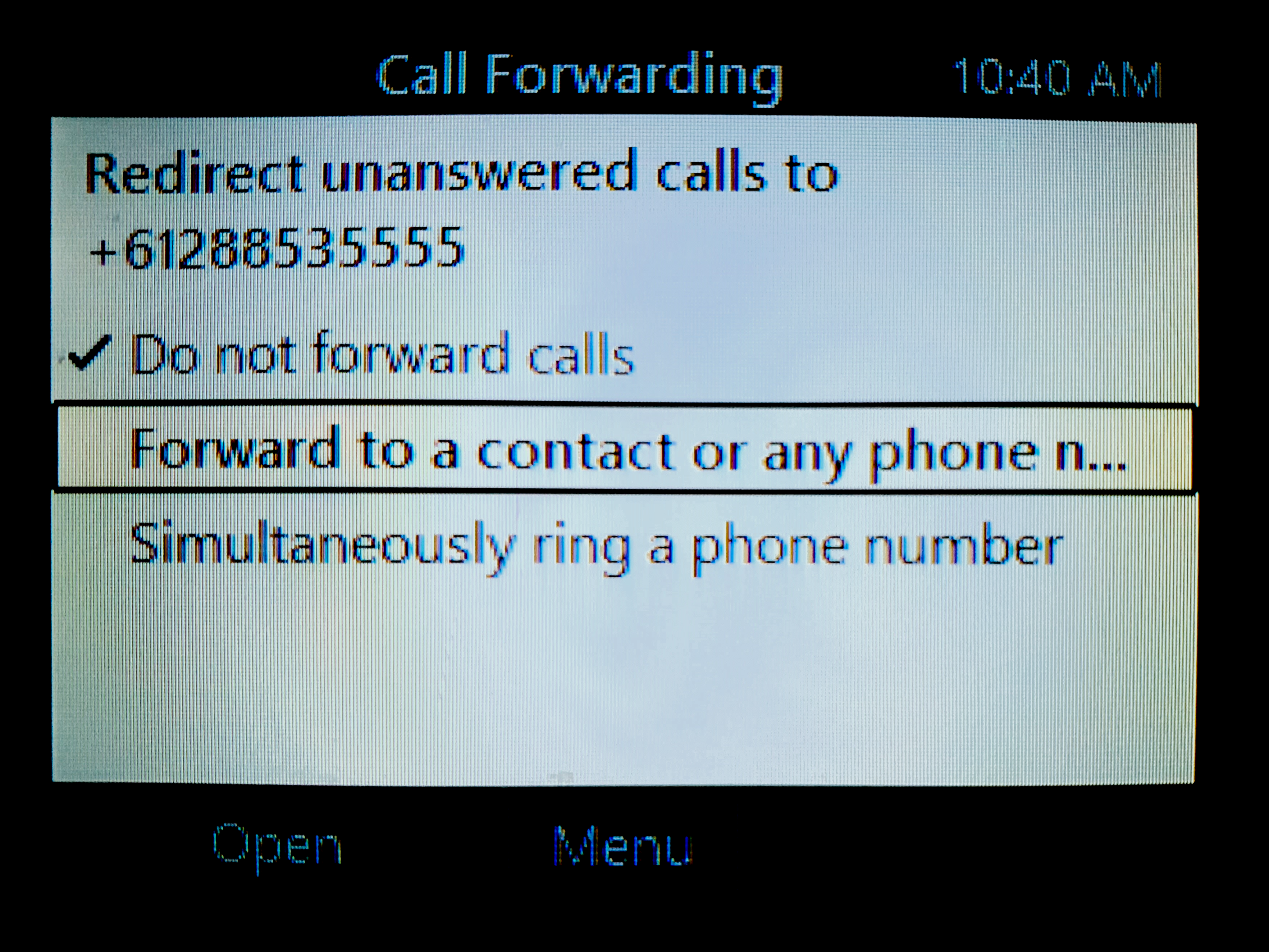 3. Enter the phone number you are forwarding your calls to and press OK.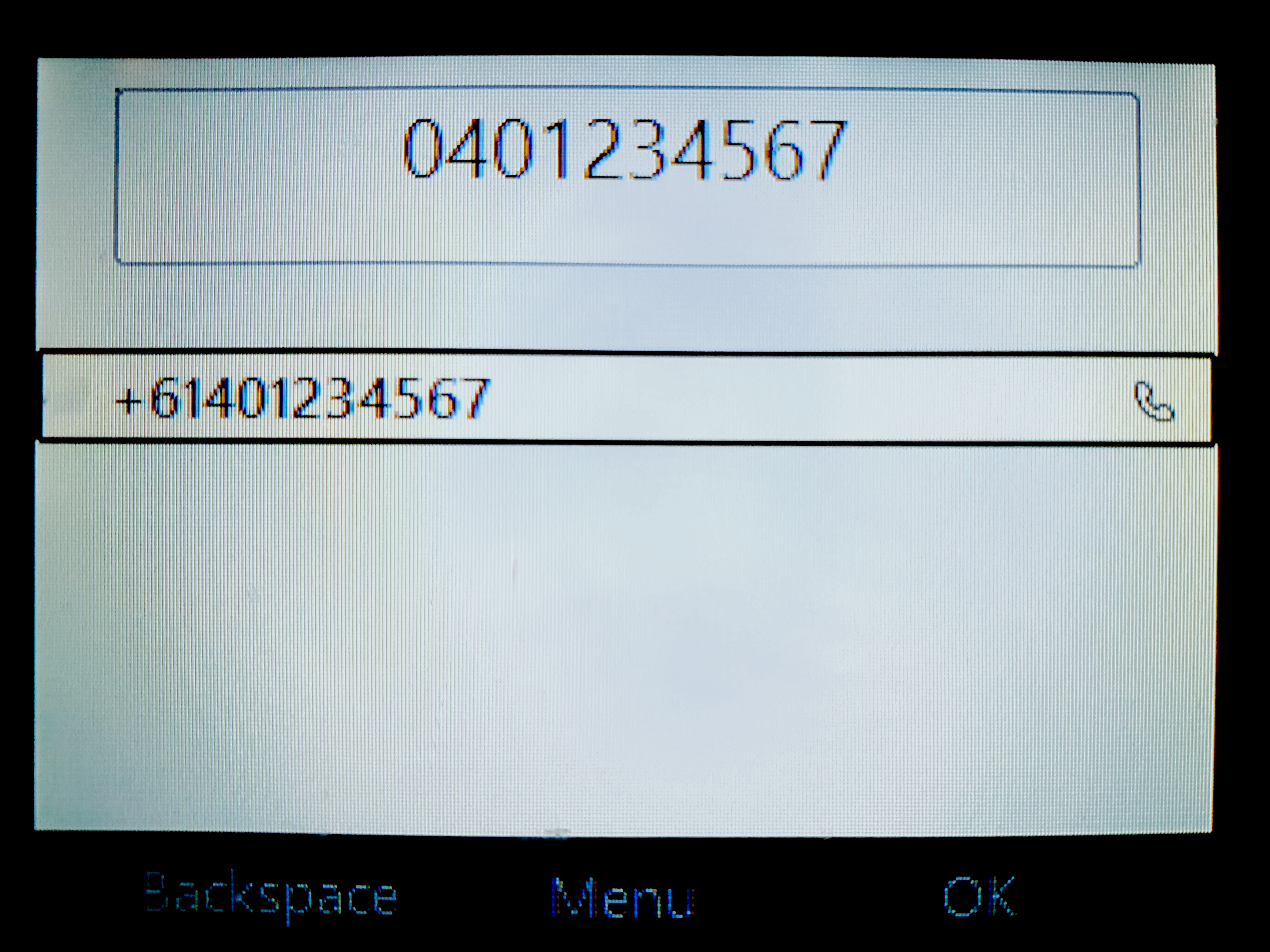 4. Confirm Call Forwarding to is set to the correct number then press OK.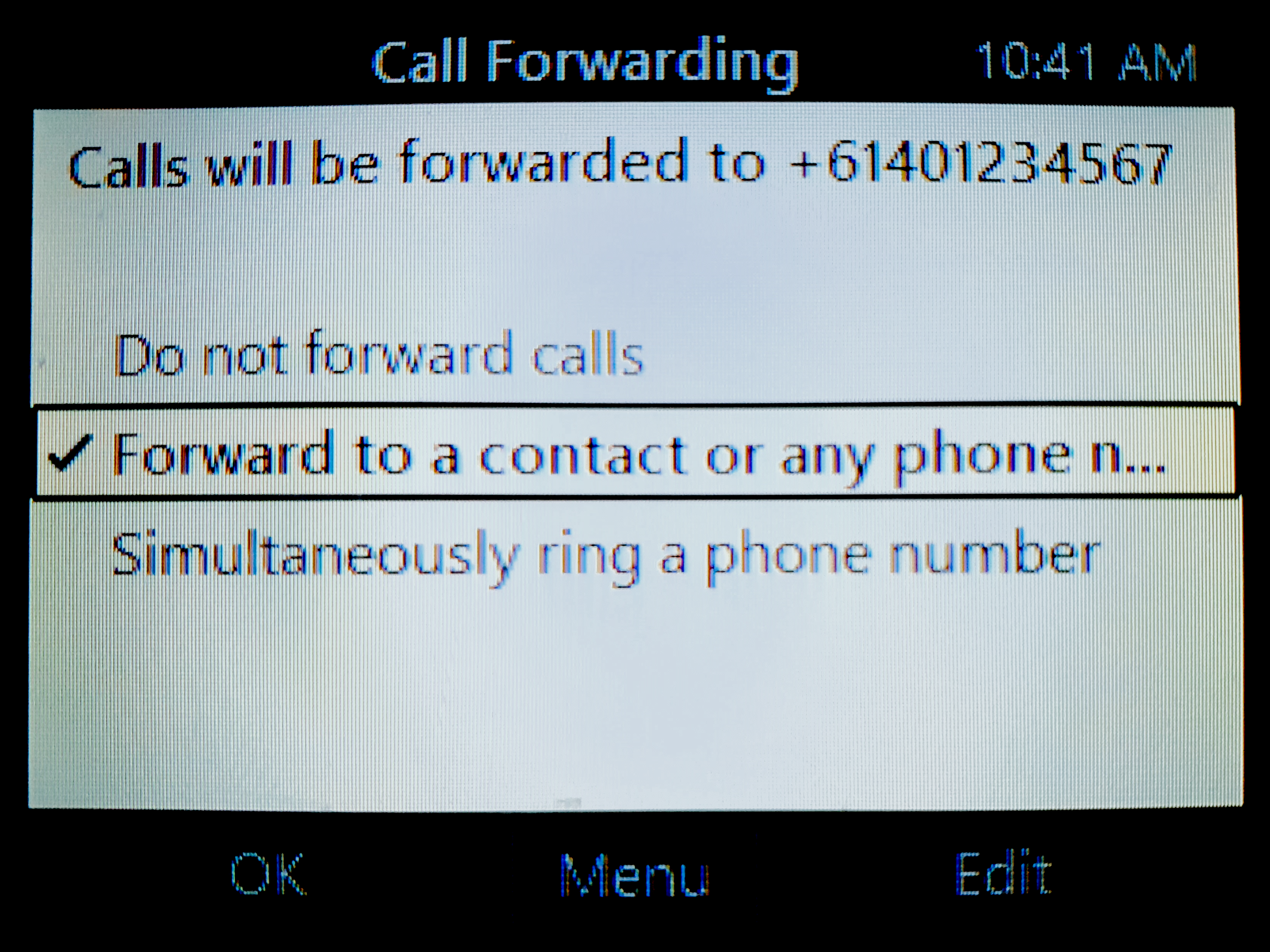 5. Your phone will now indicate Call Forwarding On.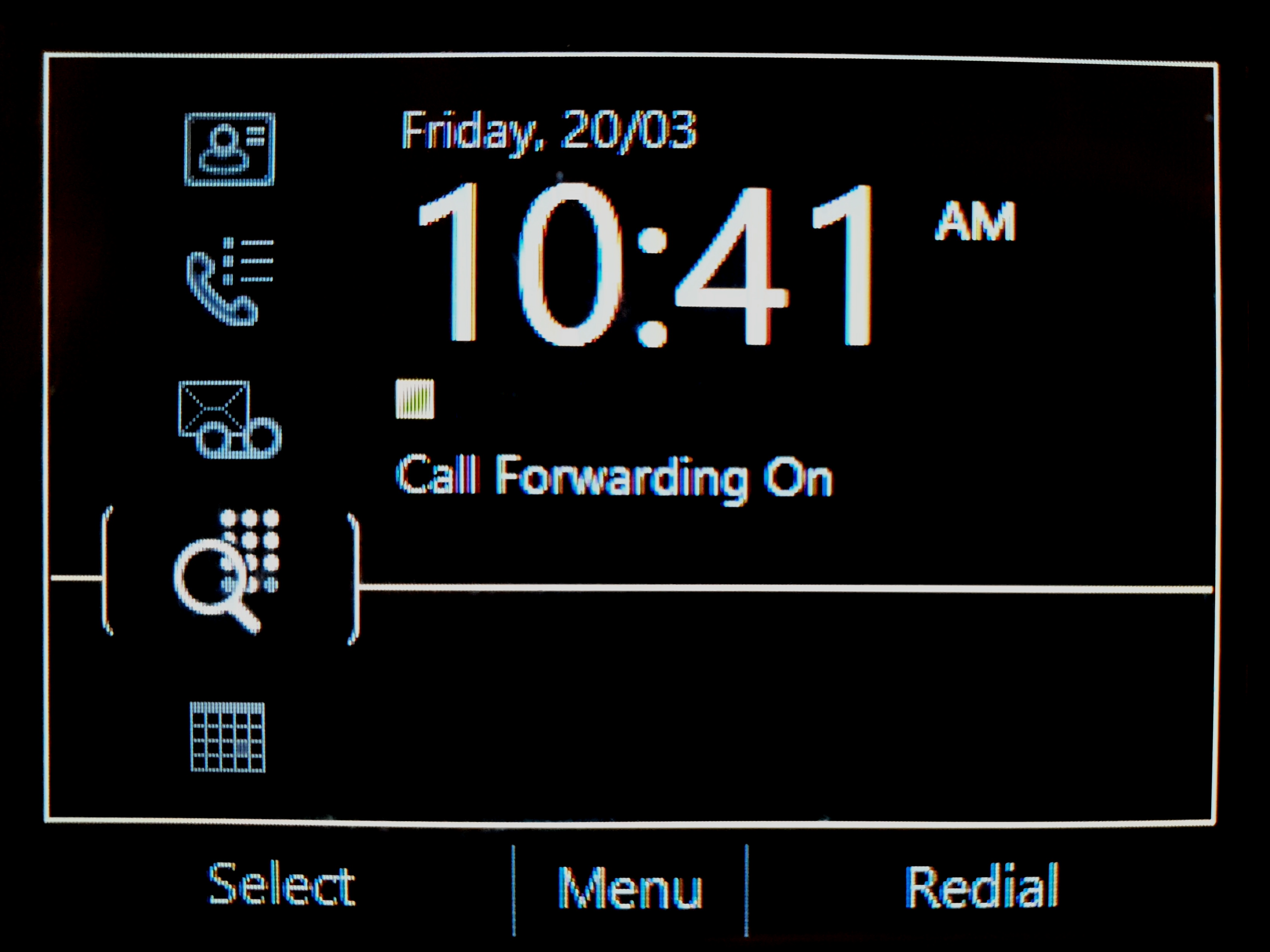 6. To disable, press Menu then Call Forwarding. Select Do not forward calls then press OK.