1. Using your preferred Internet Web Browser, navigate to https://rds.hillsong.com
2. Enter your username and password when prompted and click Sign In.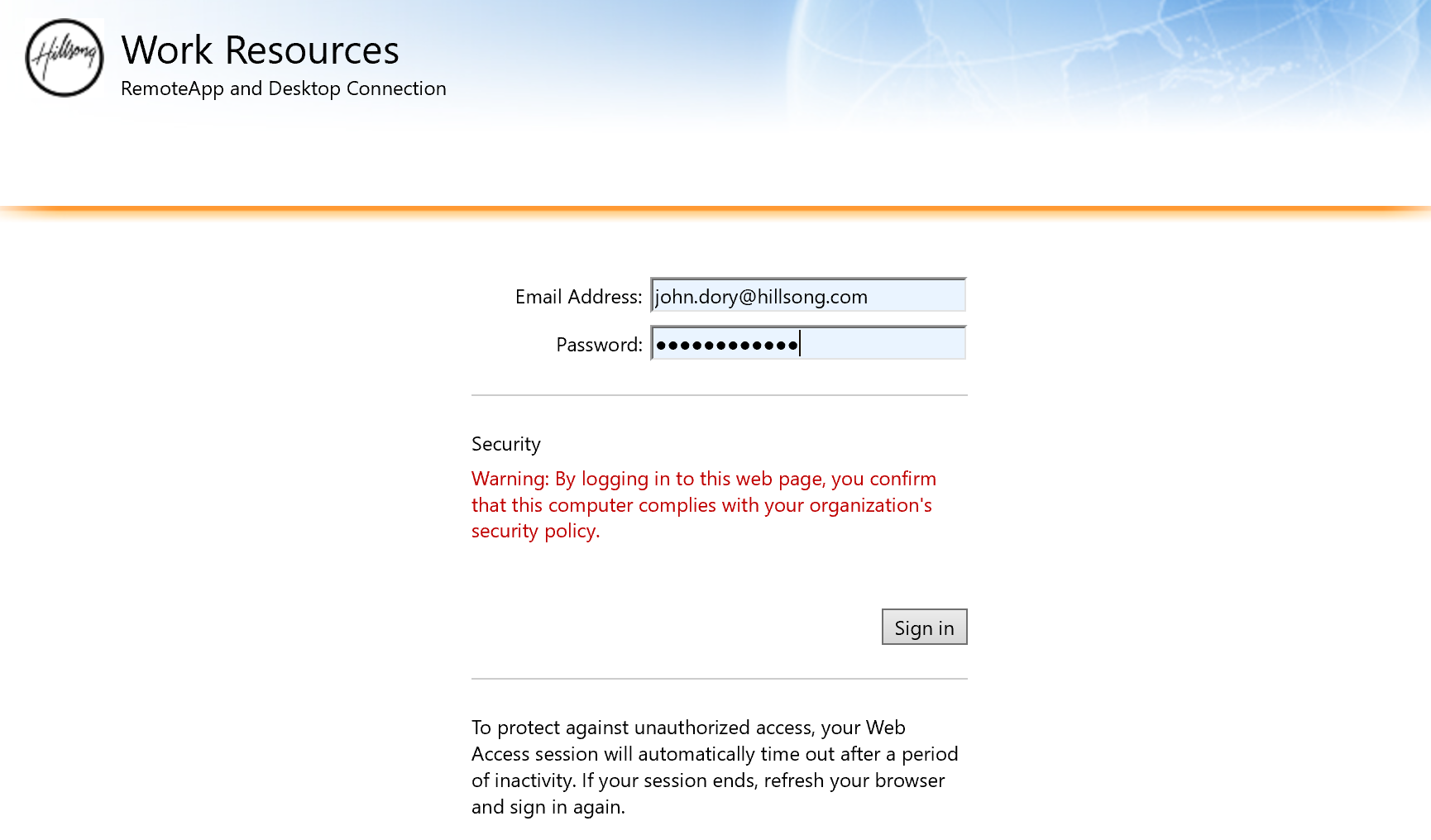 3. Double Click Remote Desktop in the Work Resource screen.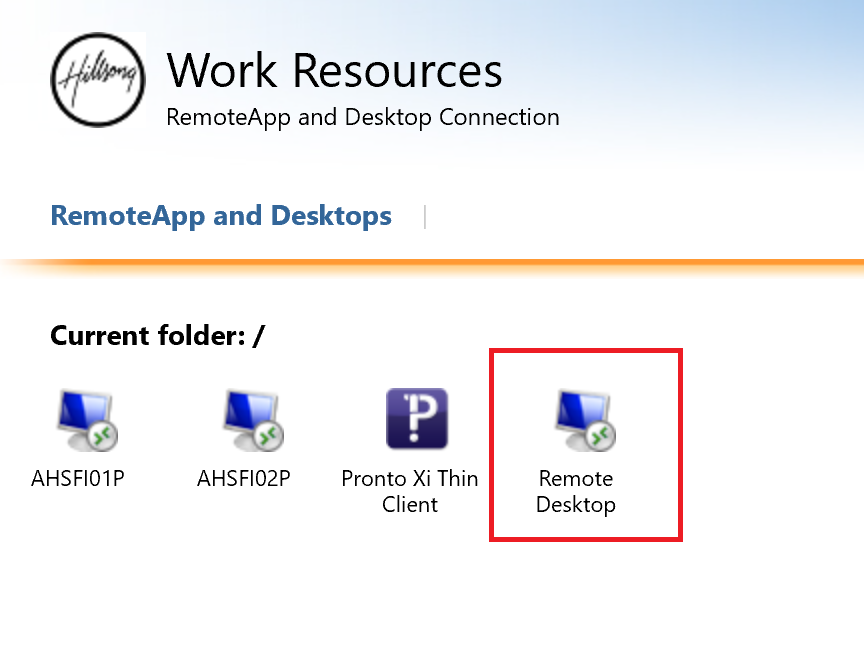 4. Your browser will download a RDP file, click Open when prompted.


5. You may receive a security warning below. Click Connect to continue.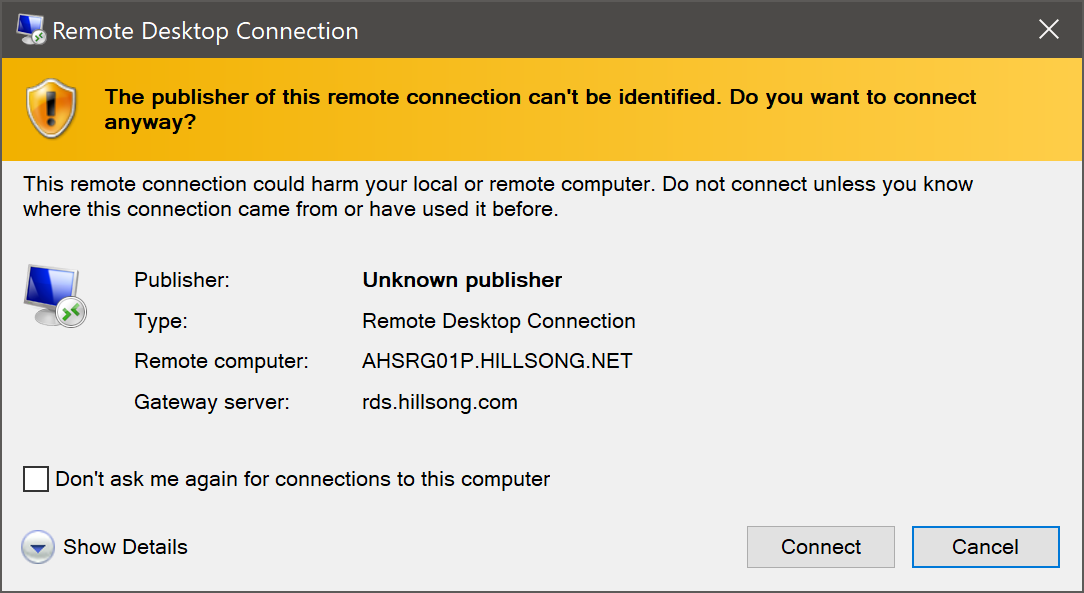 6. Enter your Email Address and Okta Password on relevant boxes then click OK.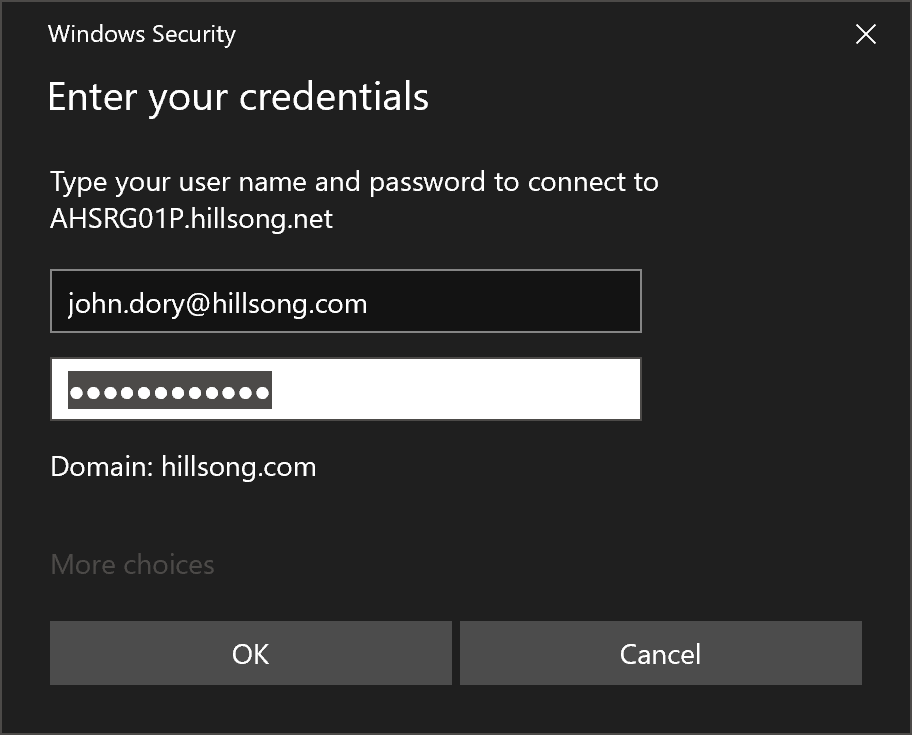 7. You will be presented with the Windows Desktop if you have successfully logged in.