The simplest way to schedule an online call with many people in it is to simply do it through Outlook. You can do this through the Outlook app on your device, or through Outlook Web App. The instructions are similar whichever way you go. What follows are the Outlook Web App instructions.
1. Login to Outlook at https://outlook.office365.com/calendar/ with your Hillsong e-mail and password, or just click the Calendar button if you're already logged in:

2. Click "New event" to create a new meeting: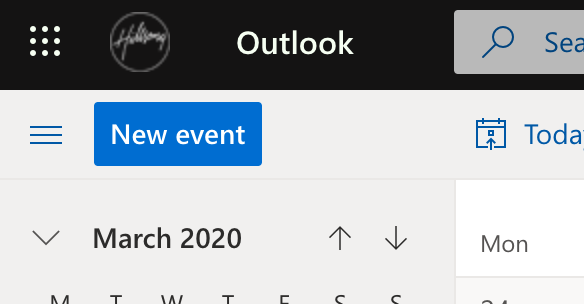 3. Click the "Teams meeting" toggle below to turn it on, then enter the title of the meeting. If you do not invite attendees, you can still copy the link later and send it manually to those attending. However, you can also send the details immediately by either typing their names/e-mail addresses into the "Invite attendees" field, or by pasting a list of e-mail addresses (on separate lines, or separated by semicolons). If necessary, set the meeting to Repeat, and click Save.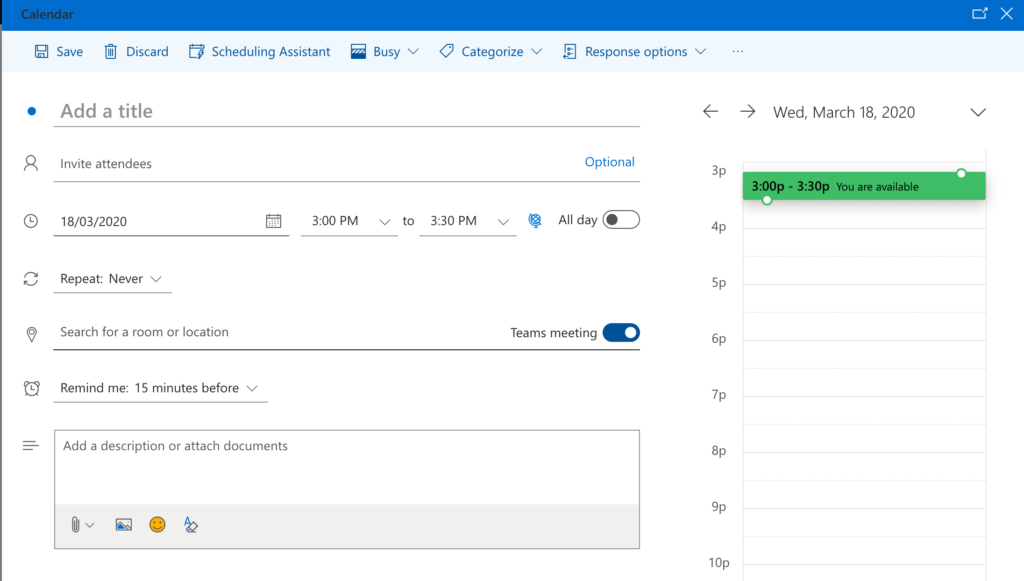 4. If you chose to invite attendees, they now have the invite and you can skip this step! If you chose not to add attendees directly to the invite, then double-click the new meeting in your calendar to open it, right-click "Join Microsoft Teams Meeting" and click "Copy Link Address" or similar, depending on your browser and operating system. You may now paste this into an e-mail, message, etc.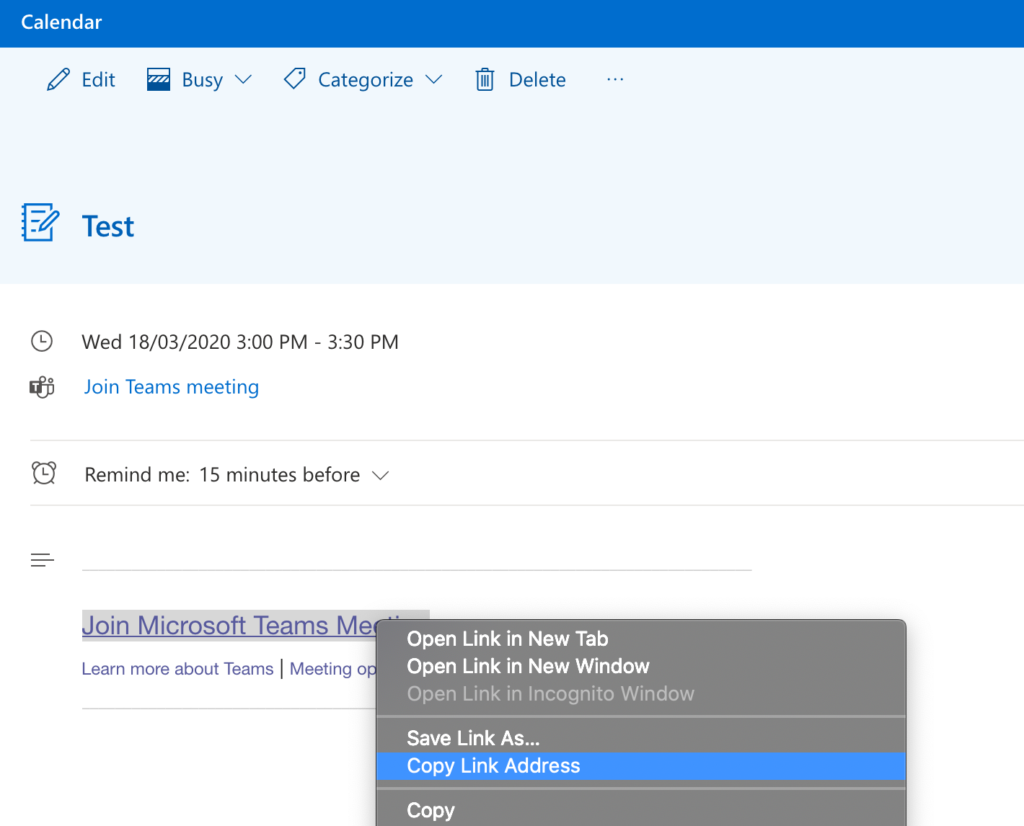 5. You're done! When it's time to join the meeting, either click the meeting in your calendar and click "Join Teams Meeting" as per below, or open the Teams app, go to the Calendar screen and join from there. Your attendees can join simply by clicking the link in the e-mail that was sent to them, or in the calendar reminder when it pops up.