1. Click on the VPN icon on the status bar (top of the screen).


2. Click Connect Hillsong VPN.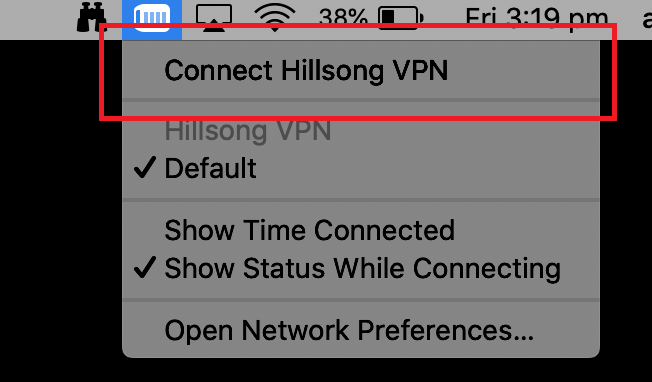 3. You will be presented with the prompt below if you have entered and invalid username and password during configuration.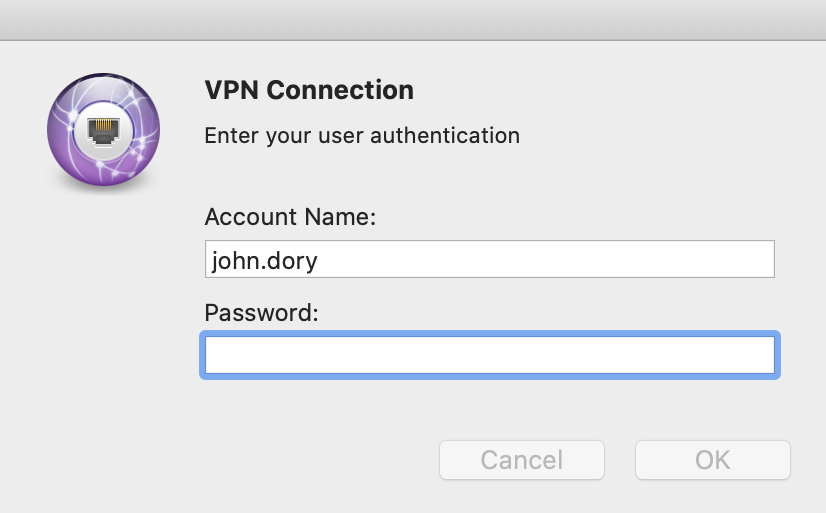 4. Hillsong VPN will be connected if the status on the VPN connection contains Disconnect Hillsong VPN. To disconnect VPN just click on the Disconnect Hillsong VPN button.